Families~ If you have bus riders, please know that all buses were here on time today and kids left shortly after boarding. As you can imagine, they may be a little late arriving safely home this afternoon.


Dear Families, Today, STATS (Straight Talk About Tough Stuff) students came to Twin Lake to launch our Ride with Pride Program. In the best sense of the word, Ride With Pride is a partnership: law enforcement, schools, and generous community sponsors coming together to encourage safe behaviors and acknowledge our kids who are making positive choices. Students who adhere to the pledge they sign become eligible for a host of prizes, including a bicycle at the elementary level. The pledge was sent home with students today asking them to adhere to our 5 pride points: 1. I pledge to be kind. 2. I pledge to be a better student. 3. I pledge to follow the "Rocket Way" - Respect, Pride, and Integrity. 4. I pledge to wear my bike helmet when riding my bike. 5. I pledge to wear my seat belt. Please read through this pledge with your student and discuss the importance of these topics. Send the signed pledge back with your students for them to get a prize and to be entered into all future Ride With Pride drawings. Our STATS students are graduates of Twin Lake Elementary, Claire and Allison. We are looking forward to future visits when they talk to us about other important topics.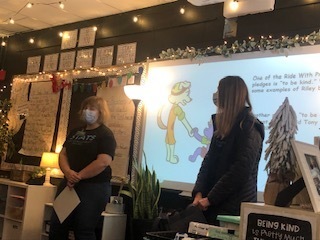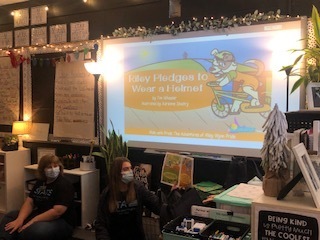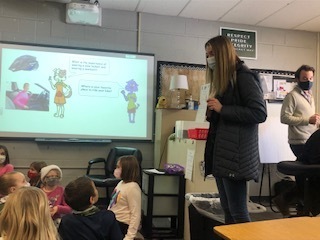 From out PTO Leaders: "Hi parents! PTO needs your help to pull off our annual Santa Shop - an event where students can shop for their family members at school for just $2 per gift. Santa Shop will take place December 15 and 16 all day (9am to 3 pm) and December 17 (9-12ish). You would help the kids pick out and wrap their gifts. If you are able to help next week, please let me know ASAP. It could be just for a couple hours on one day or for the whole three days. Anything would help!" Please call our office if you're able to help. Thanks!

Dear Families~ For your planning purposes, our entire school will be attending the RPHS Children's Theater performance on Friday morning. Our buses will leave RP-TLE at 9:30 and will return in time for lunch. We're looking forward to this holiday tradition!

K-3 Reading Corps - AmeriCorps stipend positions! Make a difference in our community and join Michigan Education Corps as an AmeriCorps Reading Interventionist. Reeths-PufferElementary is looking for a reading interventionist to give their time and talent to help our kids become successful readers and learners. Interventionists serve students one-on-one during school hours throughout the school year. No matter if you're a recent grad, career changer, stay-at-home parent or retiree, you can make a great interventionist. No experience? No problem. Michigan Education Corps provides comprehensive training in scripted interventions proven to help students learn, so interventionists are well equipped to help students grow. Part-time and full-time positions are available. Perks as an interventionist ● Receive a stipend every two weeks ● Complete experiential and training hours toward the Michigan Youth Development Associate (MI-YDA) credential ● Build your skills, network and resume ● Earn up to $4,441.50 for college tuition or federal student loans. Tutors 55 and older may gift the award to their child, grandchild, stepchild or foster child. ● Free health insurance ● Free childcare assistance for those who qualify ● Federal student loan forbearance Ready to be the change for struggling students? Learn more and apply at mieducationcorps.org. Questions can be sent to Ariel DuVal-Zinn, Resourcing and Recruitment Partner at
aduvalzinn@hopenetwork.org
or call 616-729-2805.

Families~ The family movie night that was tentatively planned by our PTO for this Friday night has been cancelled. They're hoping to reschedule for a later date.

Type 1 Diabetes Hat Day $1 Donation on Friday, November 12th Please join us as we raise money towards a cure for Type 1 Diabetes. RP-TLE will be hosting a hat day to raise money for the Juvenile Diabetes Research Foundation (JSRF). Jaxson Greene, Mrs. Greene's son, is one of the Type 1 warriors in our school. Although Type 1 diabetics can manage their blood sugar through insulin, there is no cure. These warriors must inject themselves with insulin via an insulin pump, or syringe, multiple times a day.

Families~ A reminder that your child may wear appropriate costumes to school, over their street clothes tomorrow morning, so that you can quickly change out of them~no blood, gore, or weapons. Please plan on attending our first Trunk or Treat in the front parking lot from 5:30 - 7:00, or until the candy runs out. Parking for volunteers will be in the front parking lot. All others will need to park in the circle drive, in the church parking lot, or behind school.

Families~ Trunk or Treat on October 29th is a go, thanks to the families who are able to participate. Yeah!!! More information will be sent home on Friday. And, thank you to families who are donating candy, despite the fact that they can't attend this event. We appreciate it!

Families~ Please return your Trunk or Treat forms into your teacher by tomorrow. We want to see if we can make this work for our kids. We need, at least, 20 cars. :) Thanks!

Dear Families~ We are looking for anyone who is interested in being a part of the Girls on the Run program. This is a powerful and empowering program that teaches our 3rd and 4th grade girls positive self-talk and self-esteem through dialogue, activities and exercise. The curriculum is easy to follow and the commitment is minimal compared to the gains made by our girls. Please see the flyer attached below. If you are interested and have any questions, please give Mrs. Schmitt a call. The more coaches the merrier!
https://5il.co/10dfx

Hi Families! Homecoming is next week and so is Spirit Week. Below are the list of dress up ideas for each day: Monday: Favorite Sports Team Day Tuesday: Tropical Day Wednesday: Wacky Hair/Sock Day Thursday: Green and White Day Friday: No School (Teacher PD Day)

A shout out to our parent volunteers for helping load 1245 mums into cars tonight. And, a shout out to our generous community for supporting our fundraiser!

Mums! Mums! We have your mums! Pick up behind school. Park or pull behind school for easy pick up. Someone can help you as early as 1:00 today. We'll be here until 6 tonight.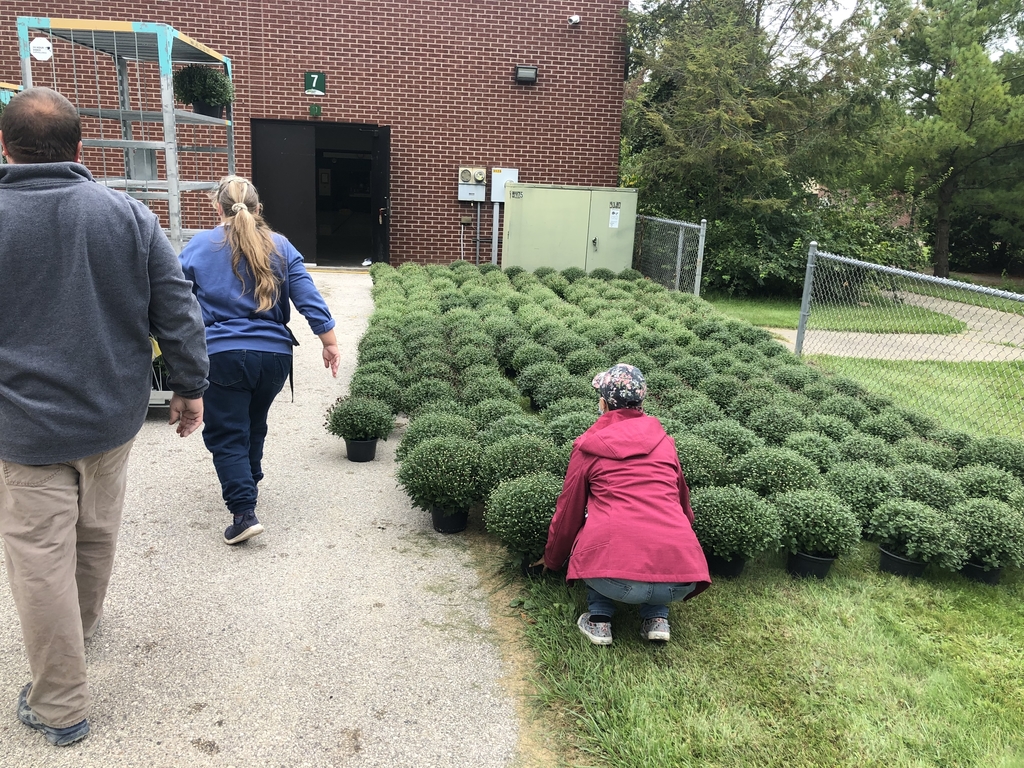 Mum pick up tomorrow from 3-6 in the gym. Please don't forget! We have LOTS of mums. Thank you for supporting our school!

Dear RP-TLE Families~ Thank you for supporting our PTO Mum fundraiser! We sold 1,246 mums! Pick up will be on Wednesday, near the baseball field/playground from 3-6. If you have time to volunteer to help distribute the mums to families, we could sure use a few extra adults. Call our office and let Mrs. Schmitt know. Again, thanks for your support!

The American Rescue Plan Act contains relief provisions for individual taxpayers, including some significant changes to the Child Tax Credit. The Advance Child Tax Credit is not just available to taxpayers with children that file tax returns, but also to people with children who have low or no income. To qualify for Advance Child Tax Credit payments, individuals must: · Have a main home in the United States for more than half the year; and · Have a qualifying child who is under age 18 at the end of 2021 and who has a valid Social Security number; and · have earned income less than Modified Adjusted Gross Income (AGI) of: $75,000 or less for singles, $112,500 or less for heads of household and $150,000 or less for married couples filing a joint return and qualified widows and widowers If you don't file a federal income tax return, you can still receive this credit! Use the Child Tax Credit Non-filer Sign-up Tool available on IRS.gov.

Advanced Child Tax Credit payments are not considered income and will not affect your access to government benefits like SSI, SNAP, TANF or WIC. See #IRS info at
https://go.usa.gov/x6fyE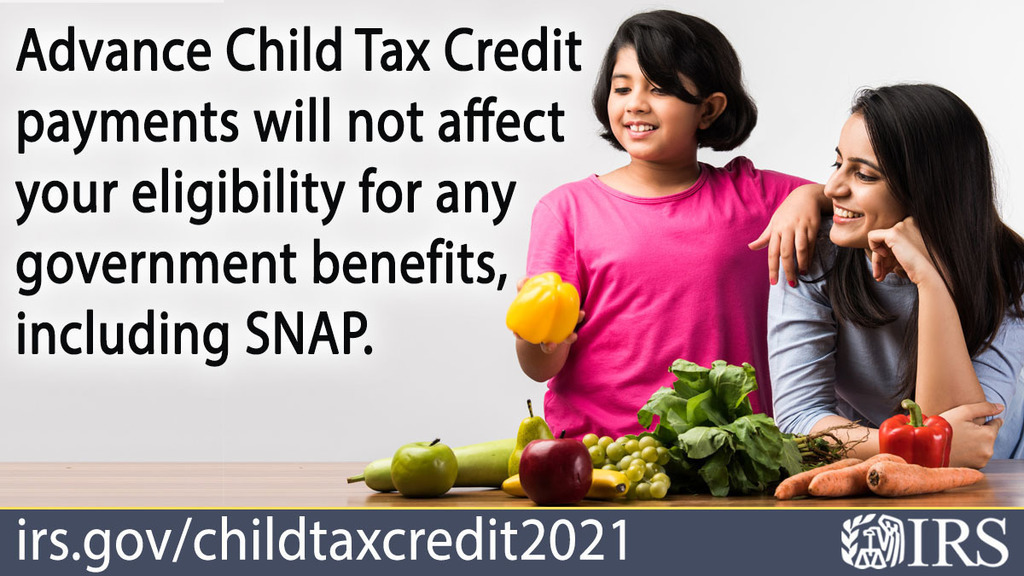 Dear Families~ Please click the link below for a couple of reminders. Not included is a reminder that Popcorn Friday is this week (25 cents a bag) and the PTO mum fundraiser is due on Friday.
https://5il.co/z214