Good Evening, Families, Depending on the weather app that you use, there's either a 70% chance of rain (Weather Bug) or a 10% chance by 10:00 am (Weather Channel) tomorrow.  This tells me that we'll have to be flexible with our TEAM DAY schedule.  Right now, our plan is to leave school and walk to Twin Lake Park at 9:30. We want to salvage as much of our day as we can.  If the weather looks crummy all day, and there's no hope for a clearing, we will have to cancel.  If it starts out rainy and looks like it will clear, we'll adjust our schedule.  Either way, I'll do my best to communicate the plan.   If you've volunteered to meet at school and help walk the kids to the park at 9:30, I'll make sure to send out a message by 9:00 if this plan has changed.  Fingers crossed that we'll wake up to a clear day!   ~Dawn Schmitt~Principal

Families~ a reminder that we are supporting the Cystic Fibrosis Foundation through Mabel Monaweck and asking that our kids donate a dollar to wear purple and/or a hat. We are always amazed at the generosity of our RP-TLE community and look forward to seeing what we can raise tomorrow.

Spring Color Run/Walk at RP Intermediate! Sunday, May 22. Registration 12:15. Race at 1:00 pm. $5 per person - cash only! Funds to benefit the Health and Wellness Committee of RP Schools and Students. Contact:
shefferd@reeths-puffer.org
or
nautaa@reeths-puffer.org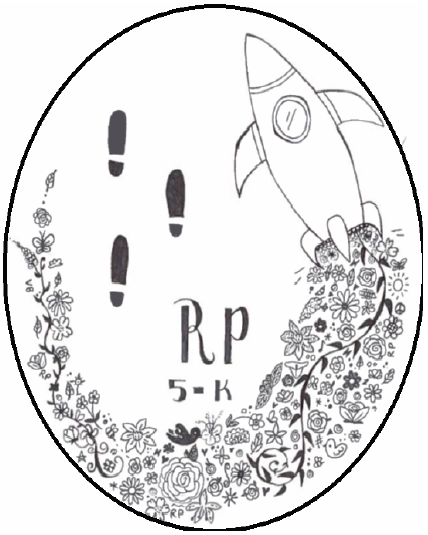 Don't forget!! RPTLE sub and cinnamon roll pick up is today between 3:30 and 5:30 pm in our gym.

Families~ your subs and cinnamon rolls may be picked up tomorrow between 3:30 and 5:30 pm in our gym. Please make arrangements for your order to be picked up during those times. Thank you so much!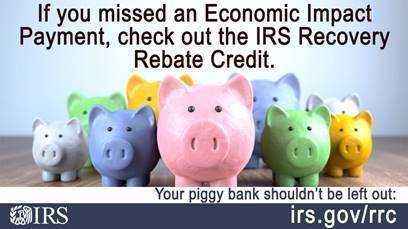 Families~ Click on the link to find out more about Camp Invention, a summer opportunity provided by RP for K-6 grade learners.
https://5il.co/17rz4

You may be eligible to up to $1,400 from the #IRS for your child. Parent must claim the 2021 Recovery Rebate Credit on their tax return to get this money. Learn more at
http://go.usa.gov/xtnRC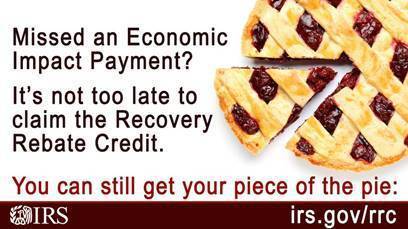 Dear Families, Please see the communication from Courtney Burrows, our Food Service Supervisor, regarding the milk carton supply and how it will affect our district. "I received the following update from Prairie Farms this morning... Michigan is experiencing a shortage of ½ pint cartons. The supply has been decimated across the Country and we were hopeful we were going to get through unscathed. This week we started feeling the effects of this shortage and it is creating shortages across the state. We will experience these shortages into next week..." Our school will run out of the milk cartons tomorrow morning. After this time, they may juice, or water. We're hopeful that this will be resolved soon. Thank you for your patience and understanding.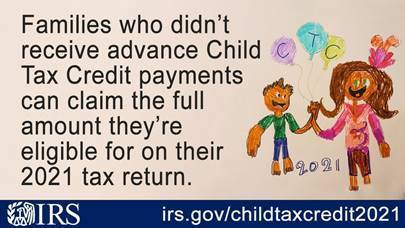 Check out the #IRS special tips for the advance #ChildTaxCredit and filing your 2021 tax return. See:
https://go.usa.gov/xtmAz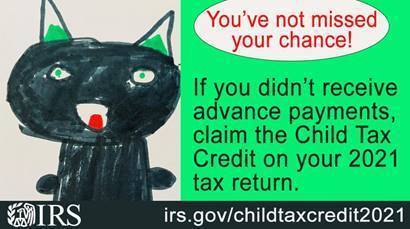 RPTLE Students are Making a Difference… Our Third and Fourth graders have taken on the role of becoming Professional Researchers. In reading, we are currently studying animals. Our learners want to do something that will help out our community's pet shelters. For the month of February, the 3rd and 4th grade students have organized a Pet Supply Collection Drive. We contacted our local pet shelters, and below you will find a detailed list of the items they are in need of. We are excited to come together as a school community to make a difference and help out those in need, including precious animals. Items that are being collected: (Please pay attention to the specified items) Liquid Laundry Detergent Cat Litter: Clumping Dawn Dish Soap Paper Towel Money Gift Cards Gas Cards Sam's Club Gift Cards Patte wet cat food Treats Toys Our supply drive will run from February 1-February 25 All donations can be sent to school with your learner or dropped off in the office. We will also have a donation box in the library so that our local community members can participate with us.

REETHS-PUFFER SCHOOLS JOB POSTING K-12 Premiere Guest Paraprofessional Reeths-Puffer Schools Up to $85/day ($13.07/hr.) QUALIFICATIONS: - HS Diploma or equivalent - Must be willing and able to serve as a Guest Paraprofessional in any of the District's buildings (Pre K-12). If you are interested in learning more about paraprofessional opportunities at Reeths-Puffer Schools, please send an email to Rob Renes at
renesr@reeths-puffer.org

Families~ If you have bus riders, please know that all buses were here on time today and kids left shortly after boarding. As you can imagine, they may be a little late arriving safely home this afternoon.


Dear Families, Today, STATS (Straight Talk About Tough Stuff) students came to Twin Lake to launch our Ride with Pride Program. In the best sense of the word, Ride With Pride is a partnership: law enforcement, schools, and generous community sponsors coming together to encourage safe behaviors and acknowledge our kids who are making positive choices. Students who adhere to the pledge they sign become eligible for a host of prizes, including a bicycle at the elementary level. The pledge was sent home with students today asking them to adhere to our 5 pride points: 1. I pledge to be kind. 2. I pledge to be a better student. 3. I pledge to follow the "Rocket Way" - Respect, Pride, and Integrity. 4. I pledge to wear my bike helmet when riding my bike. 5. I pledge to wear my seat belt. Please read through this pledge with your student and discuss the importance of these topics. Send the signed pledge back with your students for them to get a prize and to be entered into all future Ride With Pride drawings. Our STATS students are graduates of Twin Lake Elementary, Claire and Allison. We are looking forward to future visits when they talk to us about other important topics.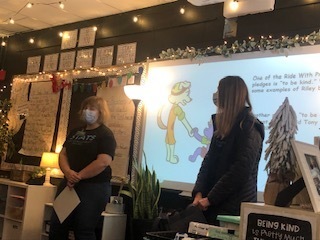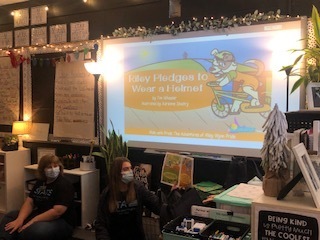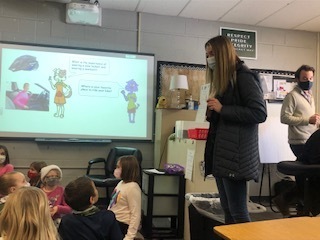 From out PTO Leaders: "Hi parents! PTO needs your help to pull off our annual Santa Shop - an event where students can shop for their family members at school for just $2 per gift. Santa Shop will take place December 15 and 16 all day (9am to 3 pm) and December 17 (9-12ish). You would help the kids pick out and wrap their gifts. If you are able to help next week, please let me know ASAP. It could be just for a couple hours on one day or for the whole three days. Anything would help!" Please call our office if you're able to help. Thanks!

Dear Families~ For your planning purposes, our entire school will be attending the RPHS Children's Theater performance on Friday morning. Our buses will leave RP-TLE at 9:30 and will return in time for lunch. We're looking forward to this holiday tradition!

K-3 Reading Corps - AmeriCorps stipend positions! Make a difference in our community and join Michigan Education Corps as an AmeriCorps Reading Interventionist. Reeths-PufferElementary is looking for a reading interventionist to give their time and talent to help our kids become successful readers and learners. Interventionists serve students one-on-one during school hours throughout the school year. No matter if you're a recent grad, career changer, stay-at-home parent or retiree, you can make a great interventionist. No experience? No problem. Michigan Education Corps provides comprehensive training in scripted interventions proven to help students learn, so interventionists are well equipped to help students grow. Part-time and full-time positions are available. Perks as an interventionist ● Receive a stipend every two weeks ● Complete experiential and training hours toward the Michigan Youth Development Associate (MI-YDA) credential ● Build your skills, network and resume ● Earn up to $4,441.50 for college tuition or federal student loans. Tutors 55 and older may gift the award to their child, grandchild, stepchild or foster child. ● Free health insurance ● Free childcare assistance for those who qualify ● Federal student loan forbearance Ready to be the change for struggling students? Learn more and apply at mieducationcorps.org. Questions can be sent to Ariel DuVal-Zinn, Resourcing and Recruitment Partner at
aduvalzinn@hopenetwork.org
or call 616-729-2805.

Families~ The family movie night that was tentatively planned by our PTO for this Friday night has been cancelled. They're hoping to reschedule for a later date.