Registration starts soon 9-11 and 12-3:00 each day Seniors- 8/18 or 8/19 Juniors- 8/18 Sophomores- 8/19 Freshman-8/22 Complete your on-line registration in advance to make it go quickly.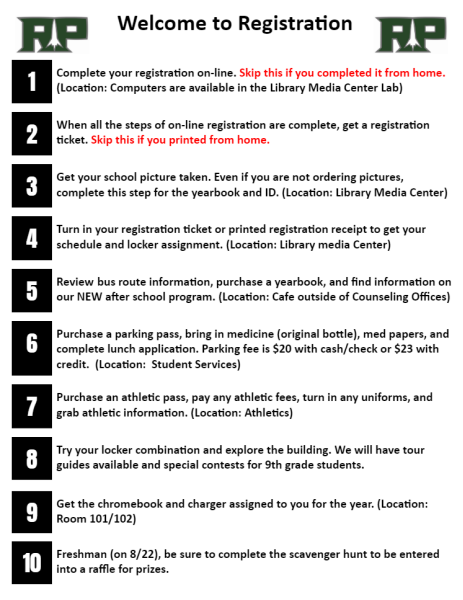 We can't wait to see you on August 25th before the first home football game!! GO ROCKETS!!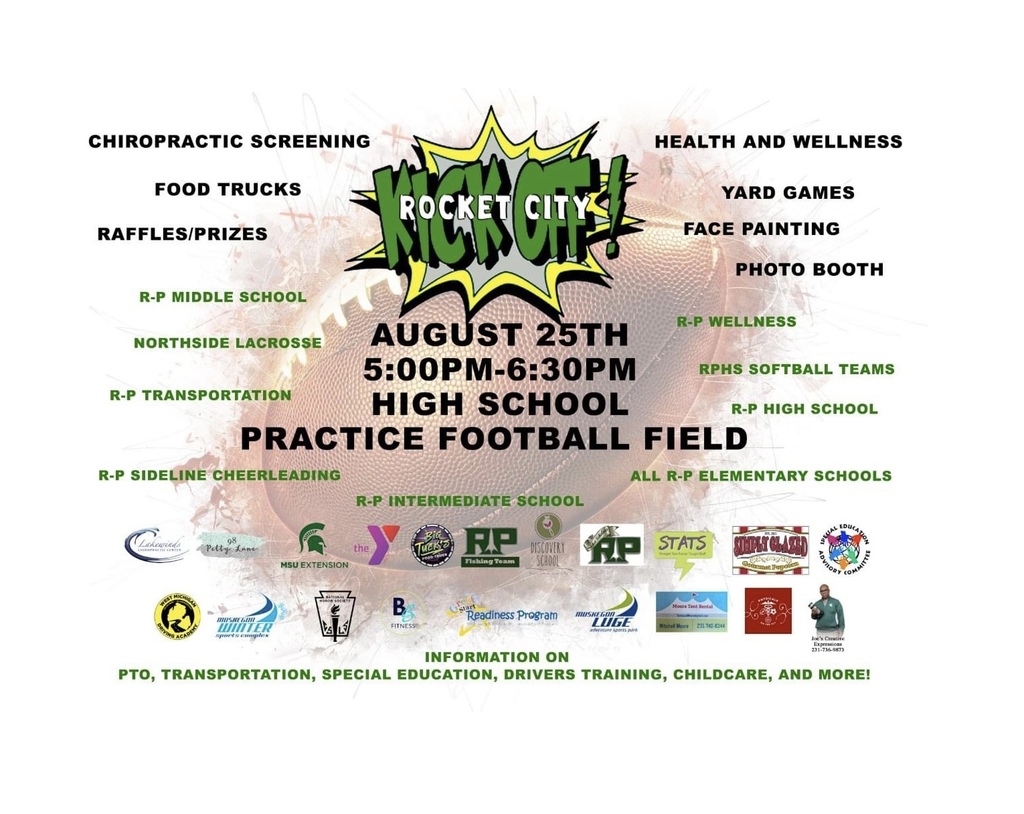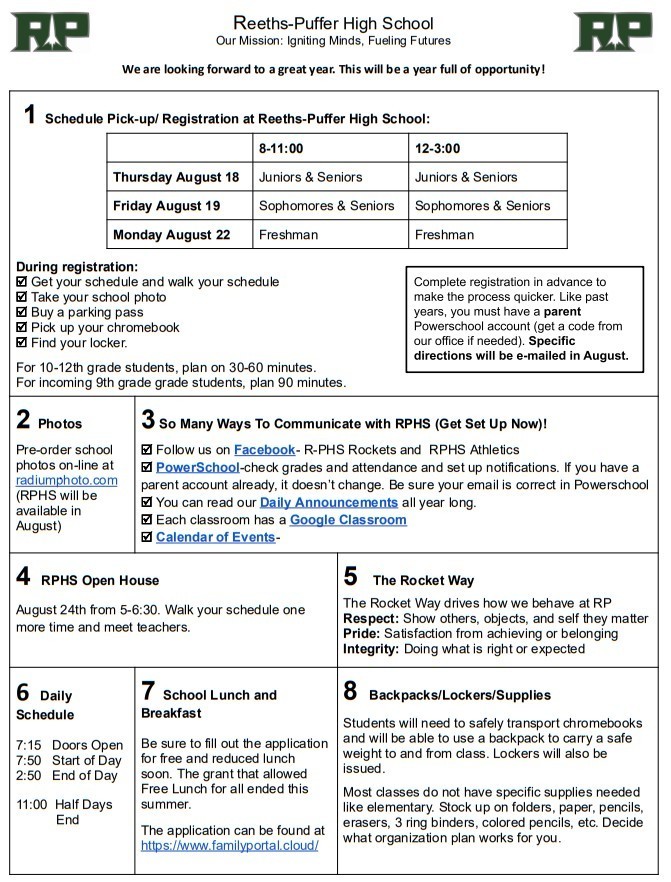 Reeths-Puffer is excited to partner with Muskegon Area District Library to provide this great service to our community. Check it out starting August 17th!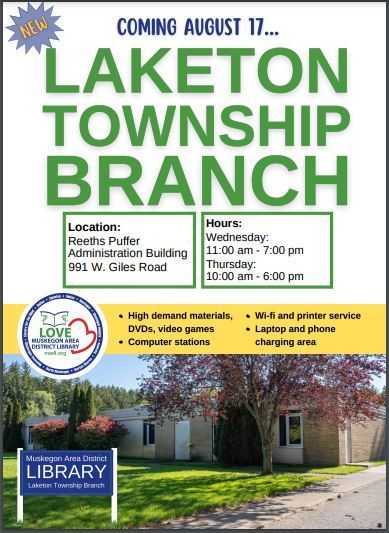 And another great opportunity. Muskegon MSU Extension and 4-H, Muskegon Career Tech Center's Environmental/Veterinary Sciences Program, and the MSU Institute of Agricultural Technology at Muskegon Community College will be hosting an open house for youth in grades 7th-12th and their families on Thursday, August 18th, 2022 from 6 PM to 8 PM. The open house will be a chance to learn more about the various youth agricultural programs offered in Muskegon County & the greater West Michigan area. A light dinner will be provided to all registered participants, so be sure to register today:
https://events.anr.msu.edu/westmiyouthag/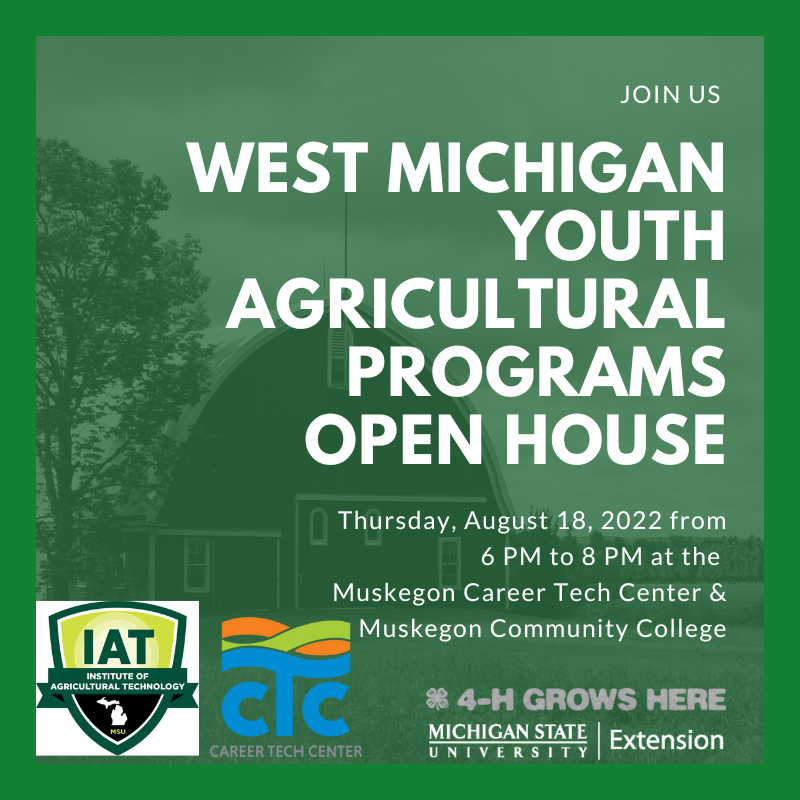 Check out this great FREE opportunity! Muskegon 4-H Leaders Council invites all youth ages 5-19 years old to the Muskegon Luge Adventure Sports Park on 8/17/2022 for a day full of fun and learning! This FREE event is for youth who want to learn more about the great world around them, while also experiencing some of the fun that 4-H and the Sports Park has to offer. Registration includes a free hot dog lunch, the choice between different 4-H educational sessions throughout the day, and a gift card that can be used after the 4-H clinic wraps up at 3:30 p.m. to purchase admission to the Muskegon Luge Adventure Sports Park for the remainder of the day. The park closes at 6:30 p.m. that day. Activities at the Park that youth would be able to participate in would be Park Staff-led activities such as the summer luge, zip line, and archery. Registration is now open!
https://events.anr.msu.edu/muskegoncelebrate/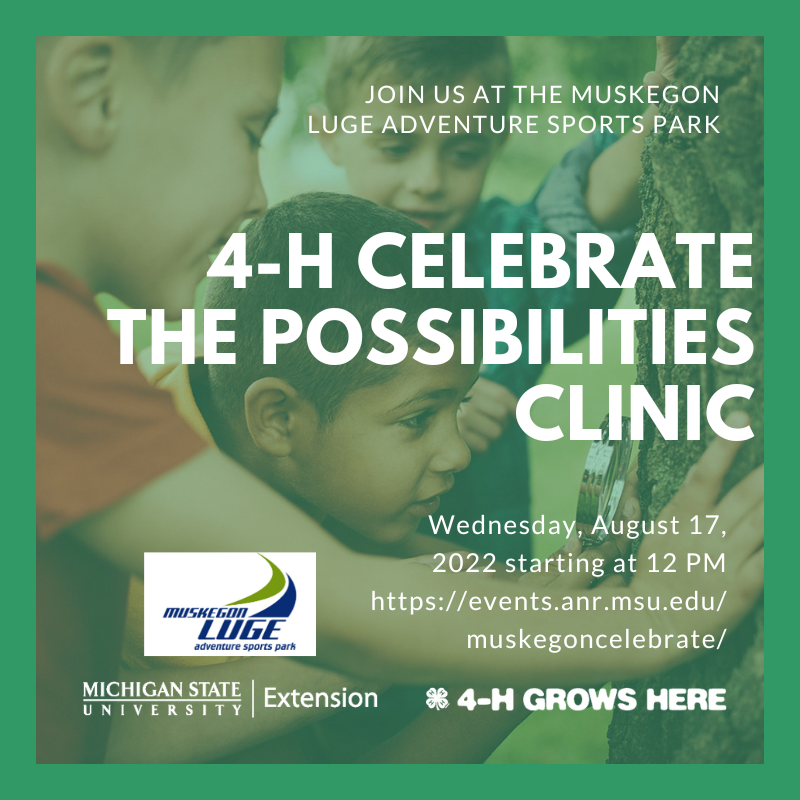 There were MANY reasons to be proud of the class of 2022. Their hard work, leadership, service, and talent were recognized with 1.4 million dollars in scholarship money (and that is actually a lower estimate than the actual amount). Congratulations to the class of 2022. There is no limit to the impact you will have on the world! Go ROCKETS!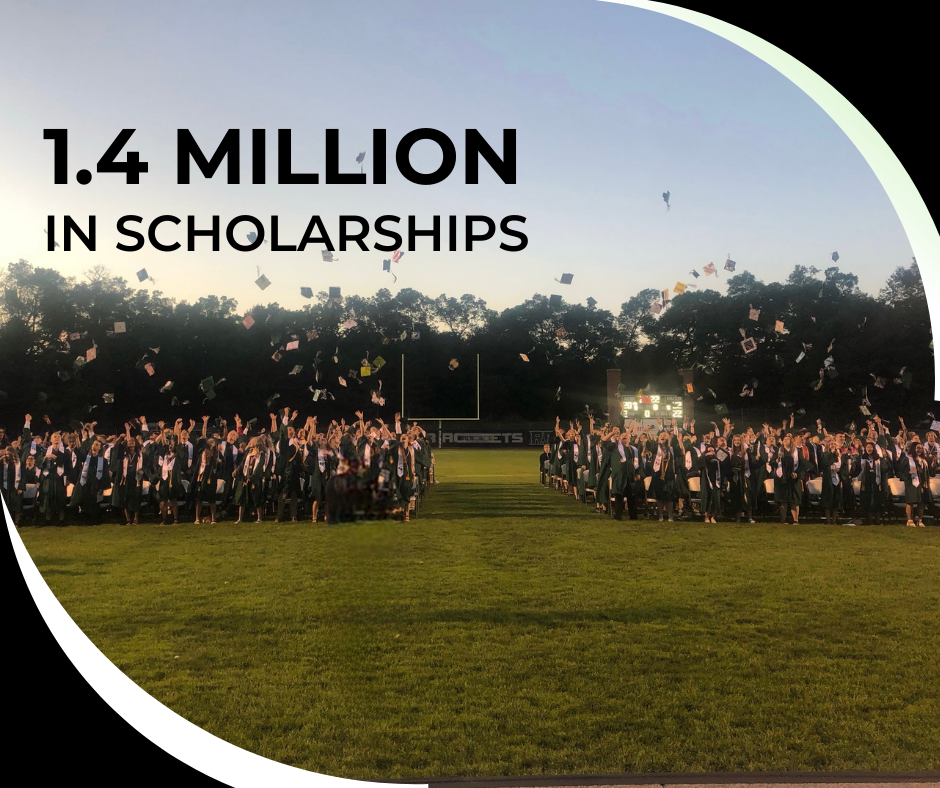 Announcements June 10, 2022 Student News Live Announcements ● Please return Chromebooks & Chargers to Mrs. Wells by the end of the day today. ● Students who are looking to regain credit over the summer, summer school information is now available in the Counseling Office. Session begins on June 27, please see your counselor for details and registration information. ● Are you interested in expanding your leadership skills while making an impact on your school? Applications for next year's Impact group are now available in Mrs. Johnson's room 302. The applications are due TODAY, June 10th. ● Attention all students who are taking AP Psychology next year, please stop by Mr. Geoghan's Room (106) to pick up your summer assignment. ● Students, if you have an elevator key that you are no longer using, please return it to Mrs. Kemp in the Principal's Office. Any student who does not return their key will be charged a $25.00 fine. ● Attention all students who are taking AP Calculus next year, please stop by Mrs. Ross's Room (414 or 210) to pick up your summer assignment. Thank you! ● LOST AND FOUND...... There are 2 tables full of LOST AND FOUND items! Please stop in the reception office, take a look and gather your belongings before you see them at GOODWILL. ● Attention Students! On June 18th Whippi Dip on Holton Rd. will be giving away free soft serve ice cream cones when you show your R-P student ID! Go check it out Sports News ● All girls interested in playing volleyball next fall: The RP Volleyball camp is next week Monday and Tuesday! AVP Pro Kim Hildreth will be running our camp. Please see Coach Birr in room 207 or Mrs. Hill in the athletic office for more information. ● Attention all boys interested in playing tennis next fall… Please stop into the Athletic Office, THIS WEEK, to sign up. The sheet will be located in front of Mrs. Hill's desk. ● Did you know you can get your 22/23 season sports physical completed here at the school over the summer? Stop by the Athletic Office for a flier with all of the details!

Klay Grant just took 5th place in the state of Michigan in the 1600 with a time of 4:11! Congratulations Klay!!!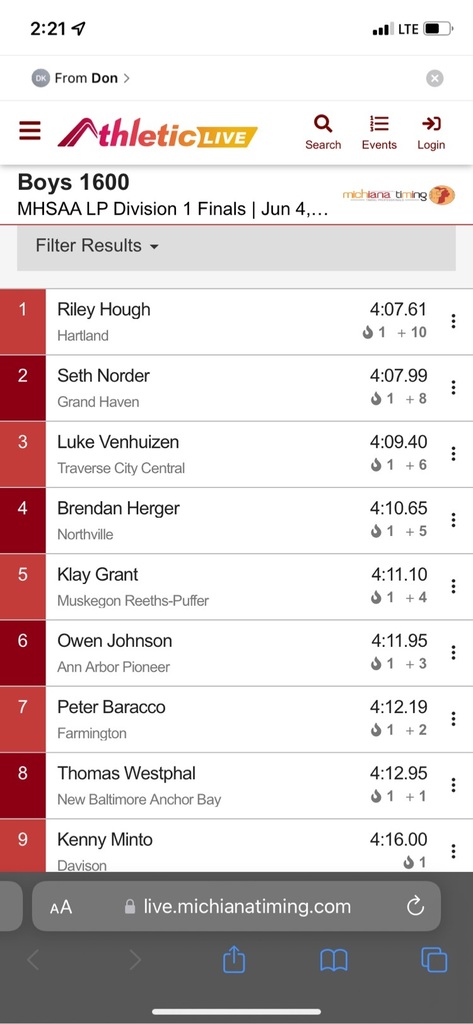 In baseball action, your Reeths-Puffer Rockets knocked off the 3rd ranked team in the state, Mona Shores. 5-3! Rockets, advance to the district finals against Kenowa Hills.
Spirit Week Next Week!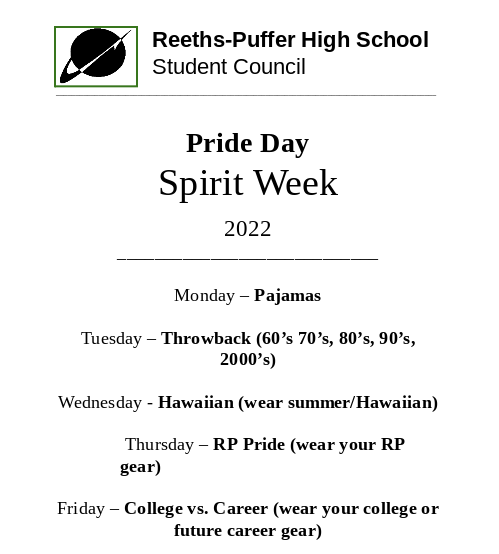 Spring Color Run/Walk at RP Intermediate! Sunday, May 22. Registration 12:15. Race at 1:00 pm. $5 per person - cash only! Funds to benefit the Health and Wellness Committee of RP Schools and Students. Contact:
shefferd@reeths-puffer.org
or
nautaa@reeths-puffer.org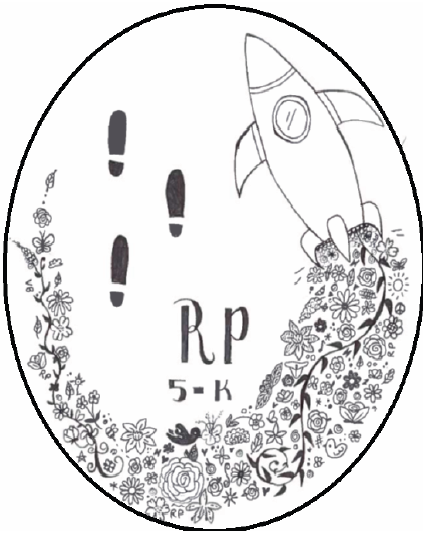 Check out one of our RP students representing us well at CTC in the Hospitality & Food Management program. Garrett was part of a group that attended a hearing to discuss the renewal of the nation's Farm Bill on Friday, April 29, at Michigan State University in East Lansing. Since September,students have been working to develop recipes for school meals that meet USDA school nutrition standards and as a result of their learning, are driven to try to change some school guidelines.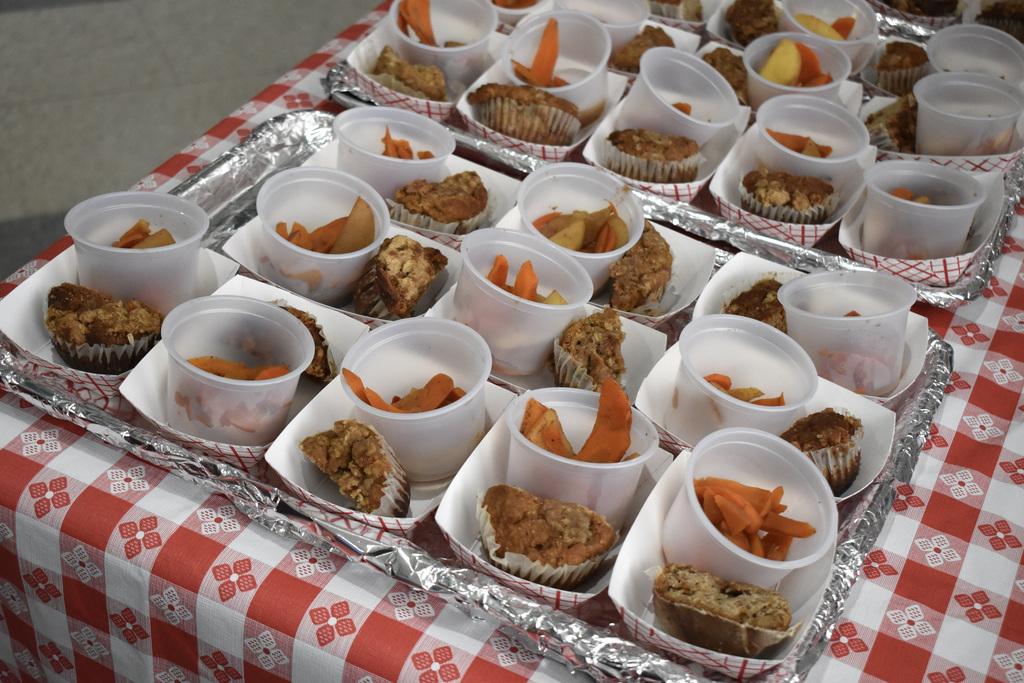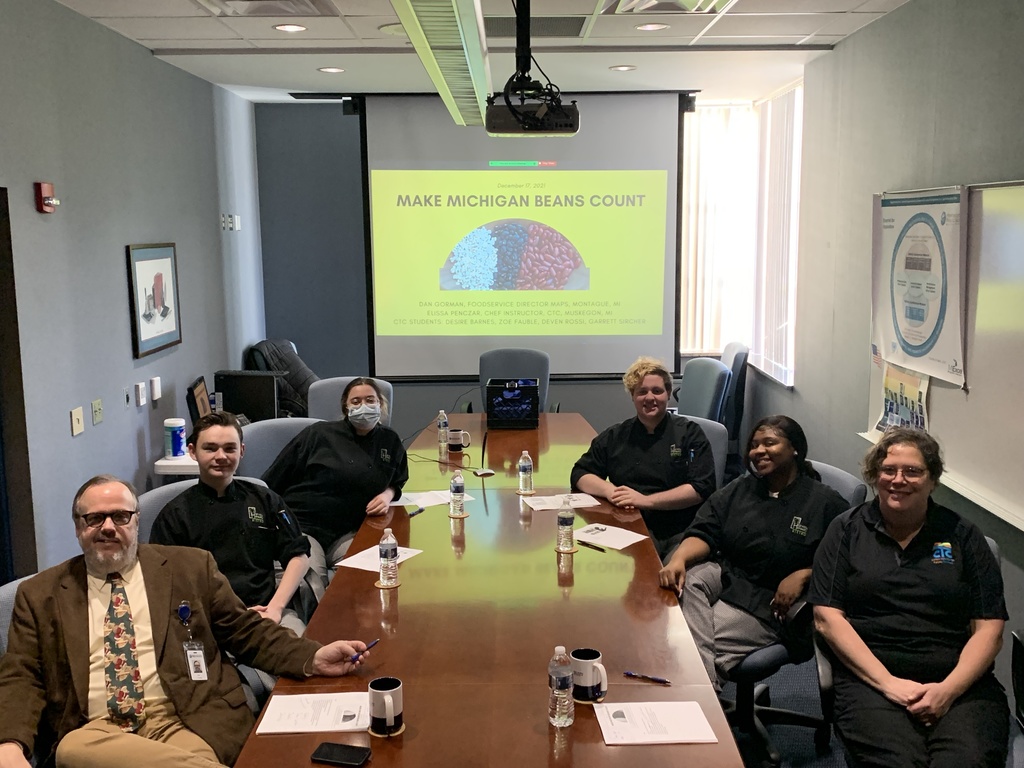 Congratulations to Aidan Roberson for earning 2nd place in the Law Day Competition with his impressive speech. Great job Aidan!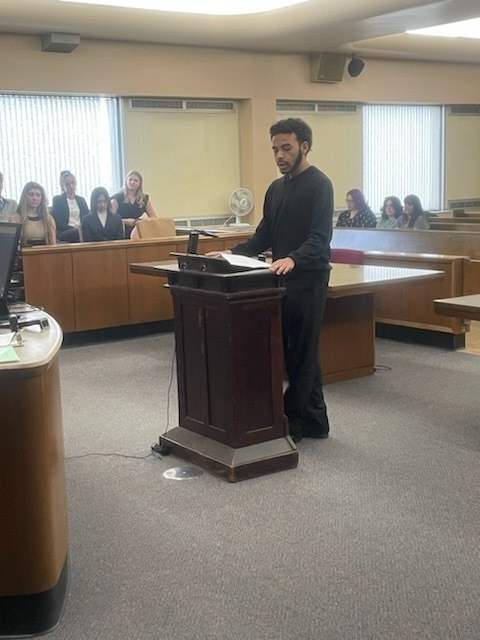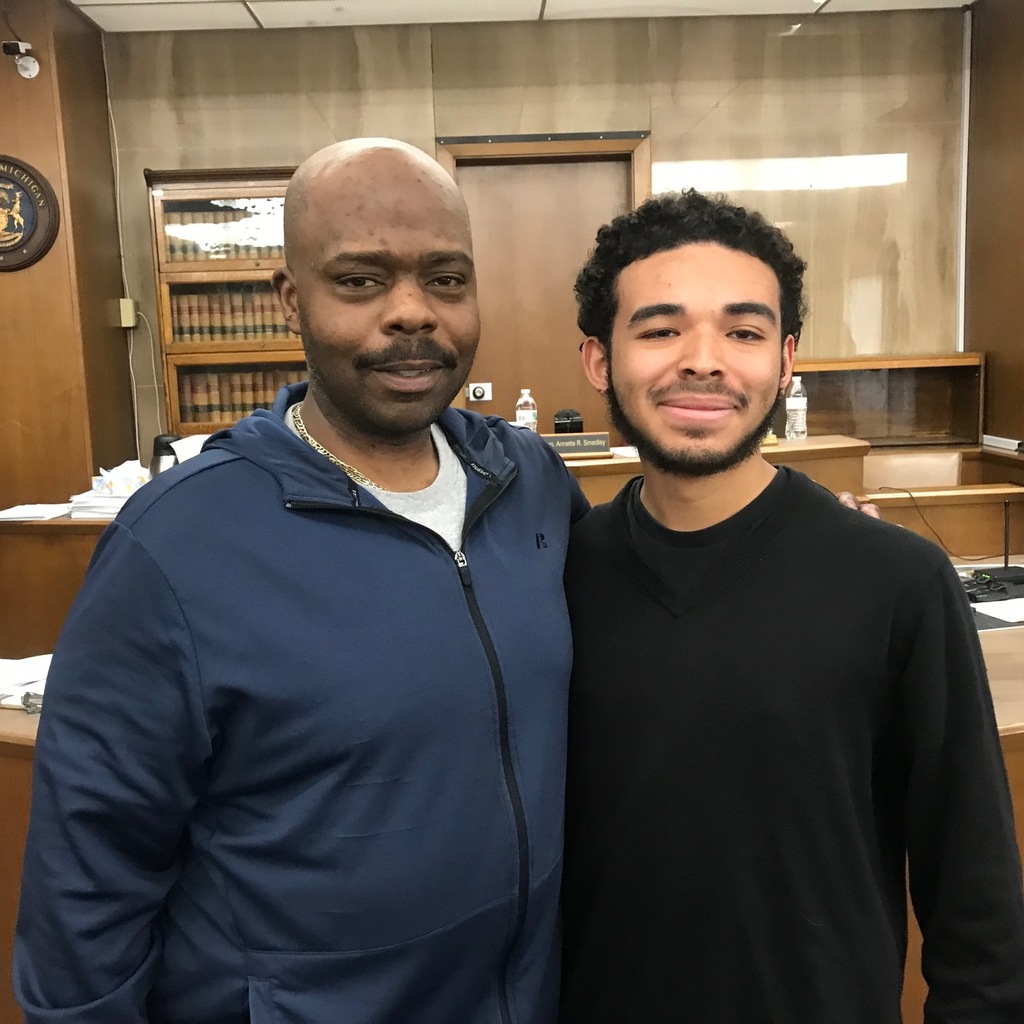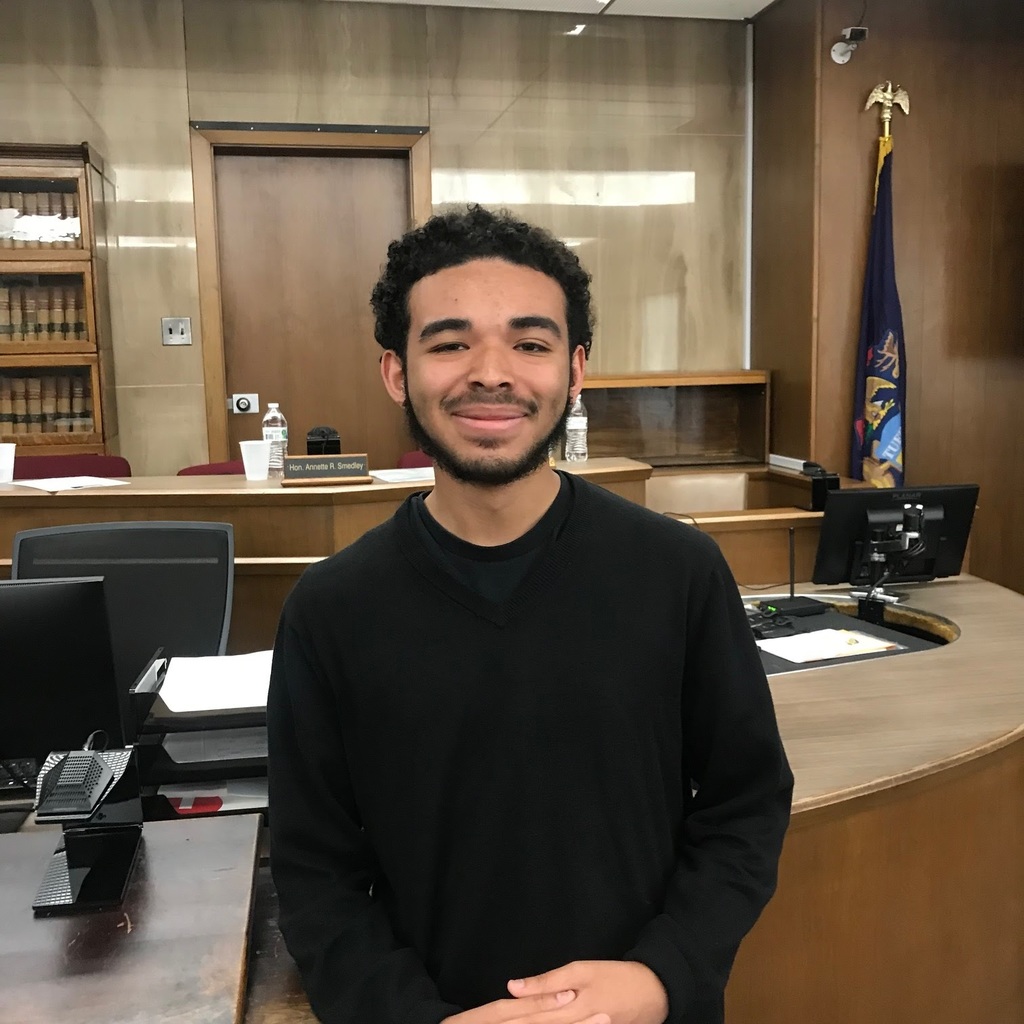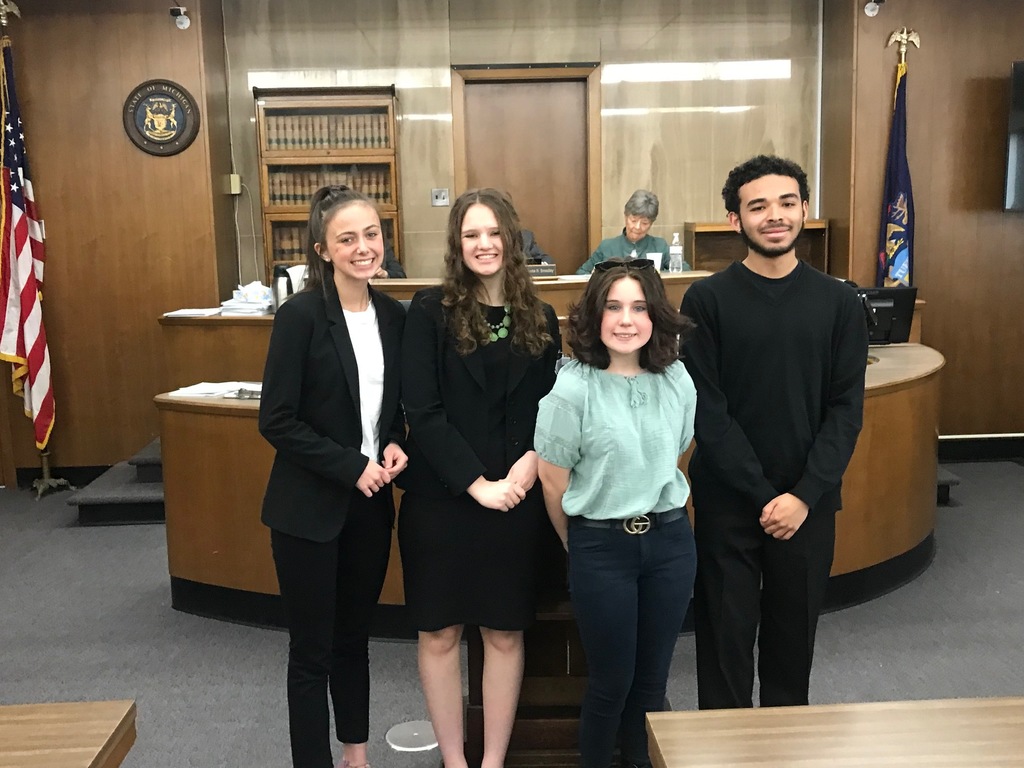 A group of our students got to experience the Winter Sports Complex which is a gift right in our very own community. The goal of the outdoor experience is to push outside of comfort zones and connect directly with nature. Our students took full advantage of everything that was offered and we are so proud of their willingness to learn and participate in new things.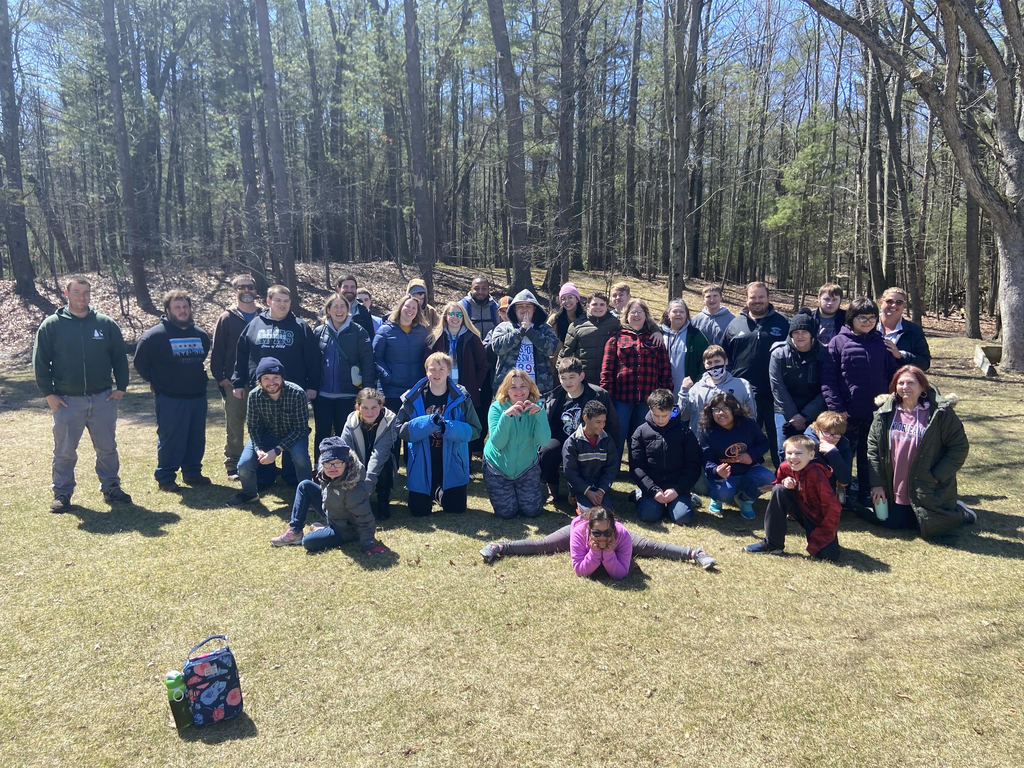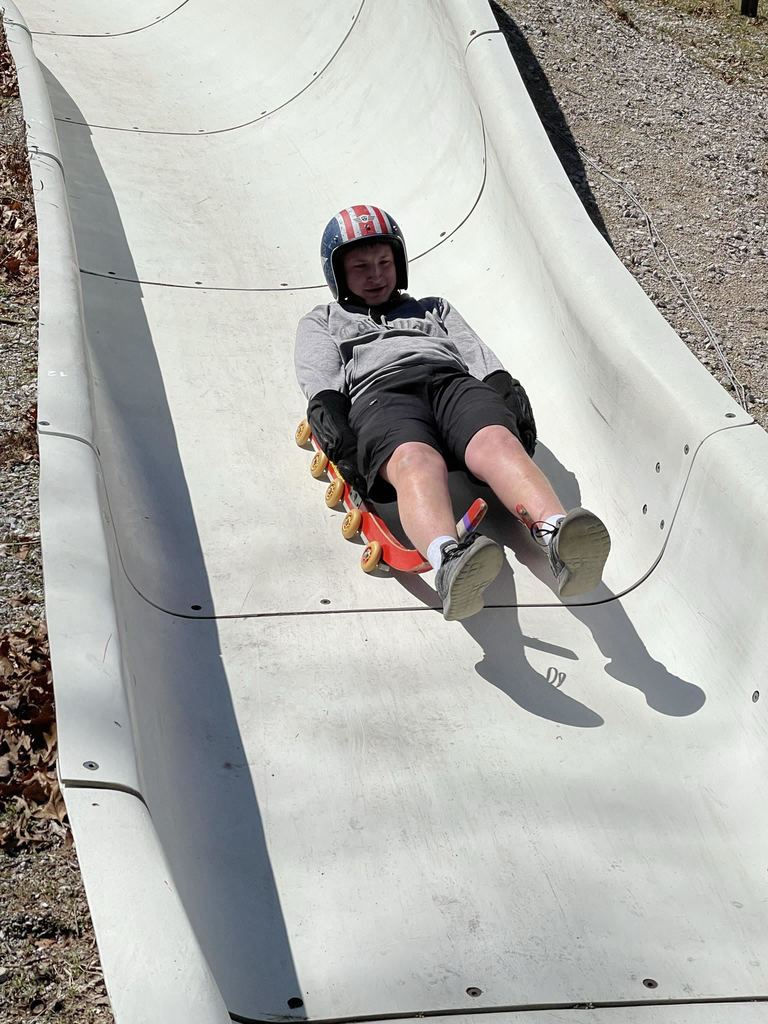 A short week but no shortage of opportunities! Please note, the varsity softball game scheduled at Whitehall has been moved to R-P.

Announcements - March 28, 2022 - Student News ● The RPHS visual arts swept an art show this weekend at the Nuveen Center. Kate Biesiada took 1st place in the art show, Raven Barnes took 2nd place, Aiden Hacker took 3rd place, and Chloe Shelder, Skyler Wright, and Ludo Guerrini earned honorable mention awards. Please congratulate these amazing artists! ● After school today is GSA! Calling all LGBTQ+ members and allies... we need your help making buttons and planning for our upcoming Day of Silence in April. Come to room 208 after school today from 3-4 to take part! You'll meet some amazing people and share smiles. GSA today in room 208 after school! ● Magic the Gathering Club will meet on Wednesday this week from 3 - 4:30. Again, that's Wednesday, not Thursday and from 3 - 4:30. ● A reminder to everyone returning to RPHS in the fall that you have until this Thursday, March 31st, to make any changes to your course requests for next year. If you have any questions, please contact your counselor. ● Freshmen, Sophomores, and Juniors...Do you know where your testing room is? You may have heard that the spring testing cycle will begin on Wednesday, April 13th after spring break. All of your teachers have copies of the testing schedule and locations, and locations are also posted in the cafeteria and on the Counseling Office windows. ● Reeths-Puffer Students will have the opportunity to visit Western Michigan University this Wednesday, March 30th. Stop by the Counseling Office and pick up a form today. ● Save the date! The RPHS Junior and Senior prom will be held Saturday, May 7 at The Barclay Place Event Center from 8-11pm.This year's theme is "Glitter & Glow"! *This event is subject to change due to Covid Restrictions and Guidelines. ● Prom dresses for $5.00! Stop down in Room 107 to check out our selection! **Sports News ** ● Reeths-Puffer Girls Varsity track opened up their season with a meet at Grand Valley State University. Placing 1st in the high jump was Brianna Stawski. Stawski jumped 5'2" to win the meet. The girls 4x 300 relay team consisting of Emma Homfeld, Alice Lampertico, Arionna Williams, and Brianna Smith took 14th place. Placing 17th in the 60 was Arionna Williams and 16th in the 800 was Grace Lockhart. Kamari Walker, Grace Lockhart, and Adrianne Fluette ran personal records in their respective races. Isabella Smith jumped a personal record in the long jump. Congrats Ladies!
We had an amazing night Tuesday as the sounds of the 5-12th grade choir filled the Rocket Centre space. What an amazingly talented group of students.