Announcements - September 17, 2021 - - Student News - Live Announcements 9/17 ● Seniors, be sure to check your email and vote for your class song, quote, flower, and colors. Polls close TODAY at noon. ● The 2021 yearbooks have arrived! If you purchased one, please stop by room 416 during 1st lunch or after school Monday, Sept. 20th. Extra yearbooks are available for $70 if you did not pre-order one. ● The Learning Commons is also open during lunch. Please pickup a ll popcorn and trash before you leave so this space can remain open during lunch. ● All students driving to school must have a parking permit by September 31. Please fill out the Google form shared with you by Mrs. Wells before coming in to purchase your pass. If there is an issue, please see Mr. Attig. ● Please wish Klay Grant Luck as he travels to MSU today at noon to represent R-P in the Elite Division race!! -Sports News- ● Any student going out for Spring baseball, starting Wednesday September 22nd can come out to the baseball field from 3-4pm for some fall workouts with the coaches. See Mr. Attig if you have any questions ● RP Varsity Volleyball lost their second conference game of the week, this time at home against Zeeland West. Set scores were 18-25, 26-28, 9-25. Leaders on the night: Brianna Stawski with 10 kills and 6 digs, Sophia Hekkema with 2 kills and 7 digs, Tessa Lamphere with 1 kills and 7 digs, Jillian Singleton with 2 digs and 1 ace. ● The JV volleyball team lost to Zeeland West last night 6-25 and 12-25. Their record is now 5 wins and 16 losses with a conference record of 1 win and 2 losses ● RP freshman girls volleyball team remains undefeated in conference play with a win over Zeeland West Dux in 2 sets last night ● The combined Freshman-JV Football team defeated the Chix of Zeeland East last night 6-0! ● The boys tennis team defeated North Muskegon yesterday 6-2. Tyler Tallefson put on a dominating performance at #2 singles. Patrick Eilers and the doubles teams of Alex Orchard and Jake Vandenbosch, Kaden Malotke and Zade Rogers, Quinn Alderink and Trent VanDam and Adam Miller and Cam Ream also earned victories. Great job boys!
Join this great activity for a great cause.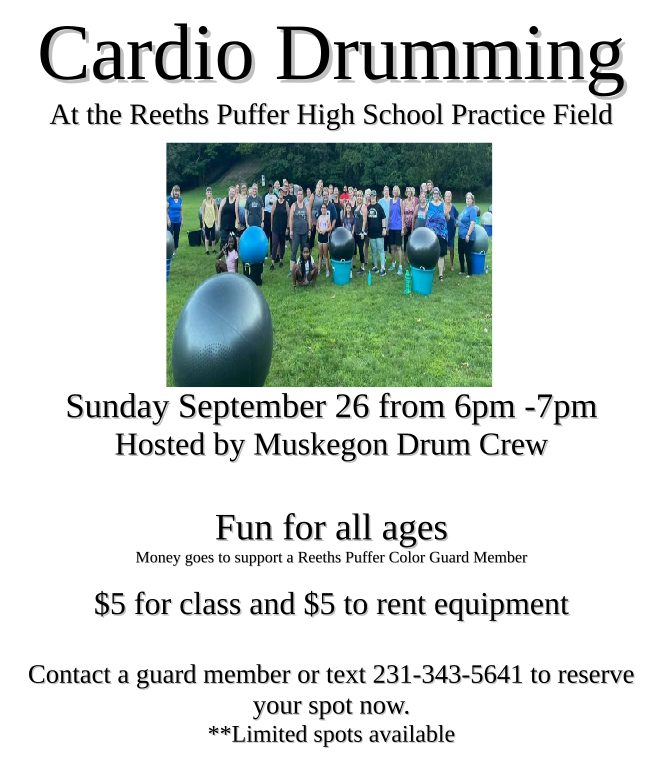 It's a beautiful morning in Rocket City!
Reeths-Puffer is in need of Premiere Guest Teachers / Paraprofessionals. Qualified and committed individuals can earn more than $15/hour. If you are interested in learning more, please contact Rob Renes (
renesr@reeths-puffer.org
).
We are excited to introduce you to Darci VanWormer, our very own college access specialist. Meet Darci tomorrow night at open house and find out how she can provide support.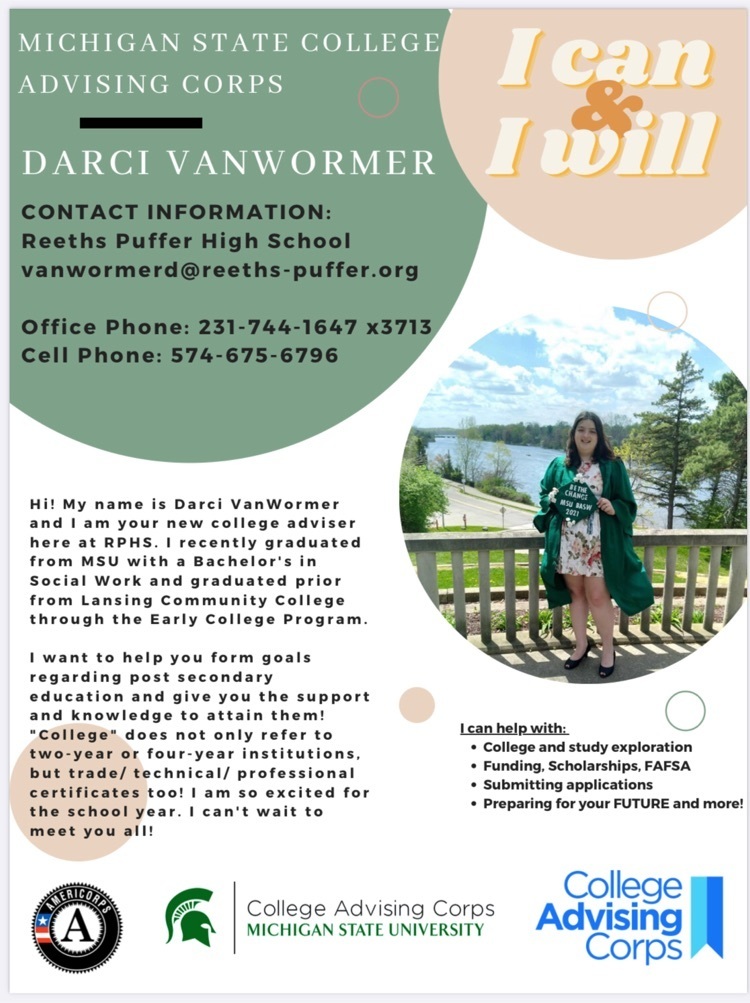 THANK YOU, THANK YOU, THANK YOU to Preferred Auto Dealerships for supporting our students. We have great students and know that we will build the culture we want by recognizing students for doing the right thing. Preferred Auto Dealerships will be partnering with us to give away a car at the end of the year to a deserving student. Yes….a car! Students will learn more information soon about Ride With Pride and how it is connected to the Rocket Way in and out of school. Thanks Preferred Auto Dealerships for your investment in our students.

Our biggest kids (seniors) with the tiniest kid backpacks. We love watching our seniors shine. Students can follow the RPHS_CLASSOF2022 Instagram for more fun events for seniors by seniors.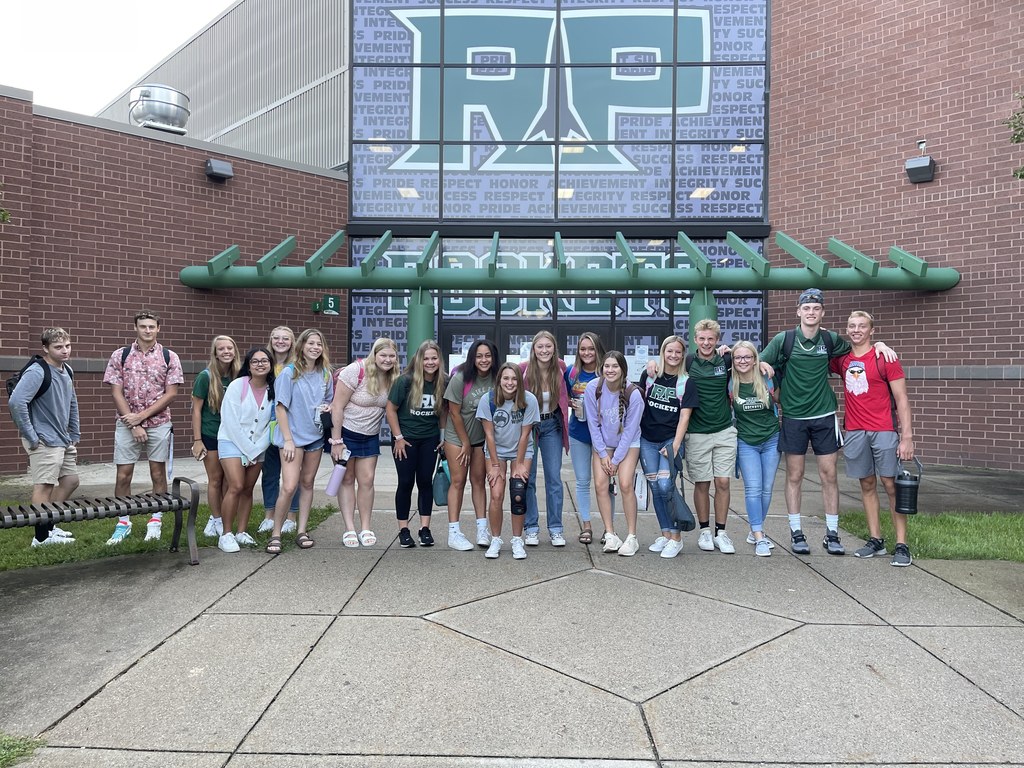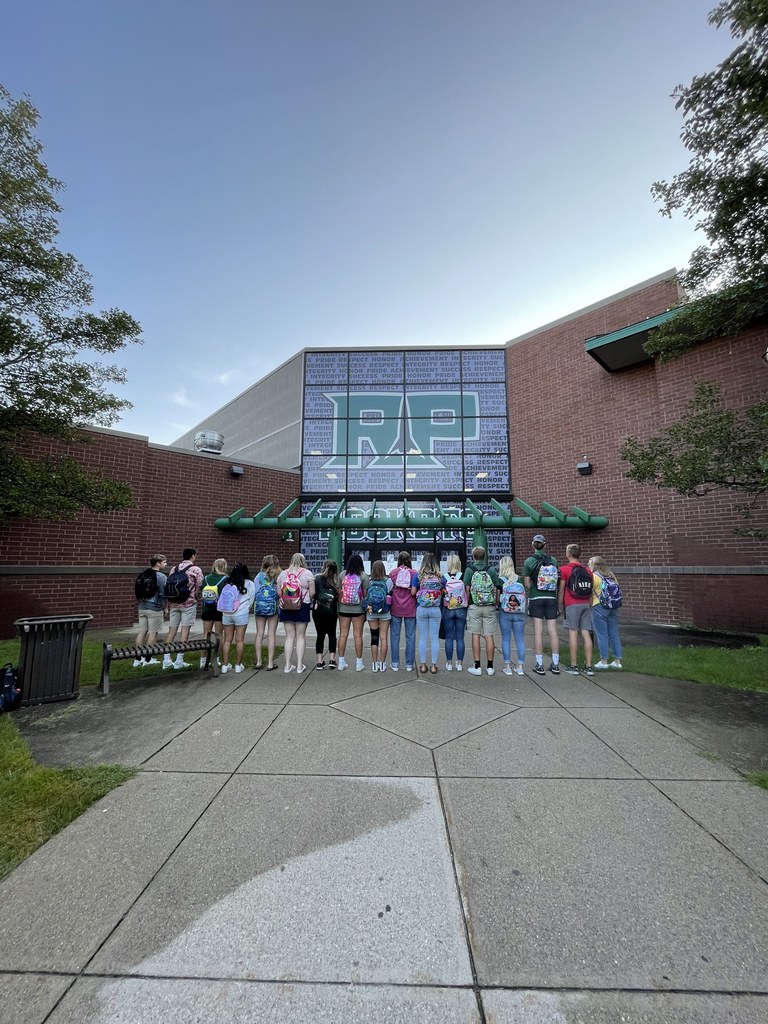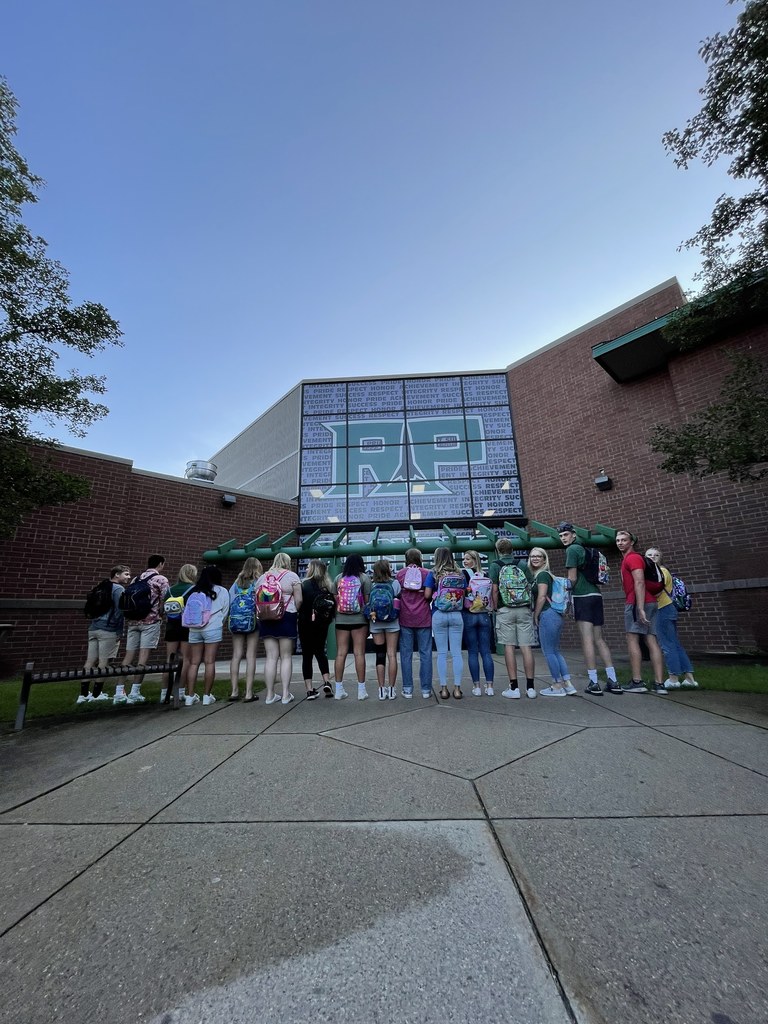 We'd love to see you at open house.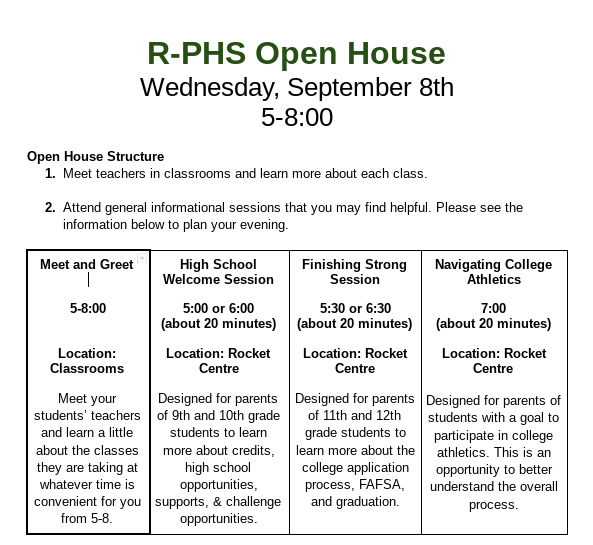 Some of our students did a "book tasting" today to find a book that interests them for a book group. It's our mission to connect students to books that engage them in order to empower all students to live literate lives.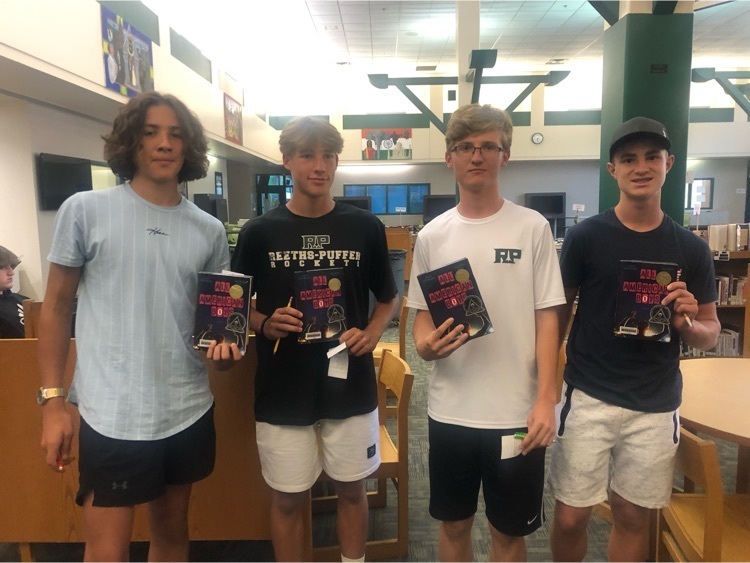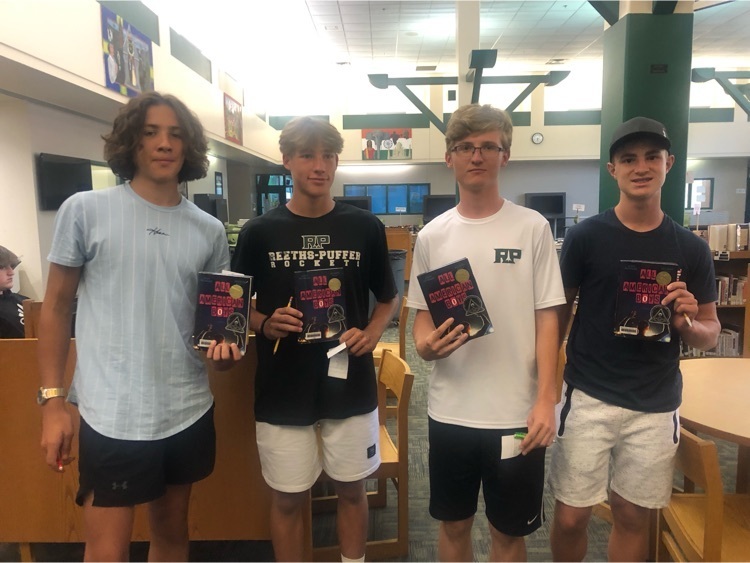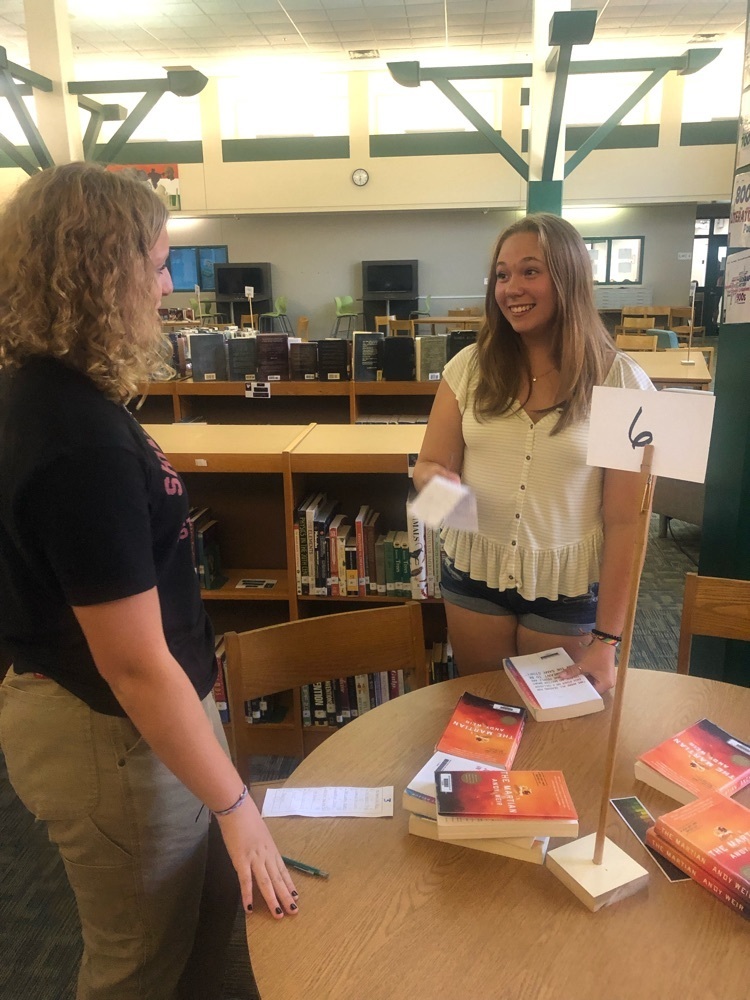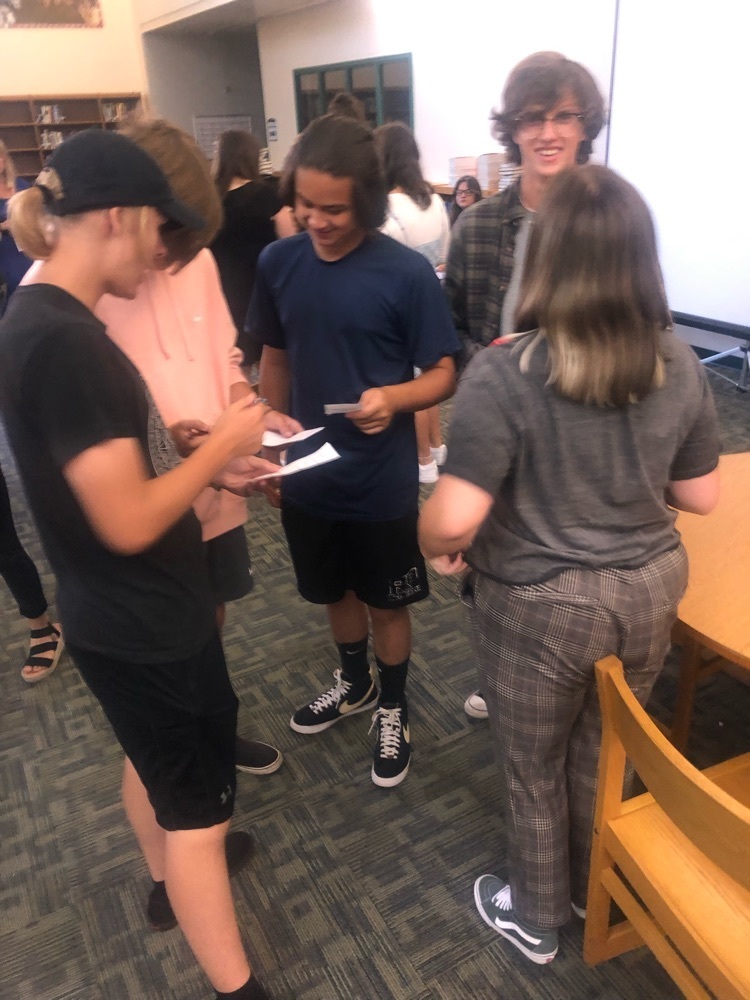 Some of our students did a "book tasting" today to find a book that interests them for a book group. It's our mission to connect students to books that engage them in order to empower all students to live literate lives.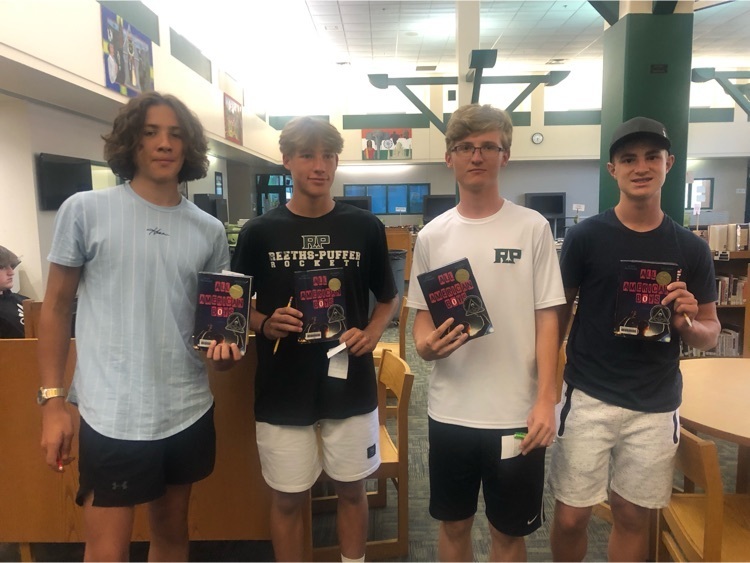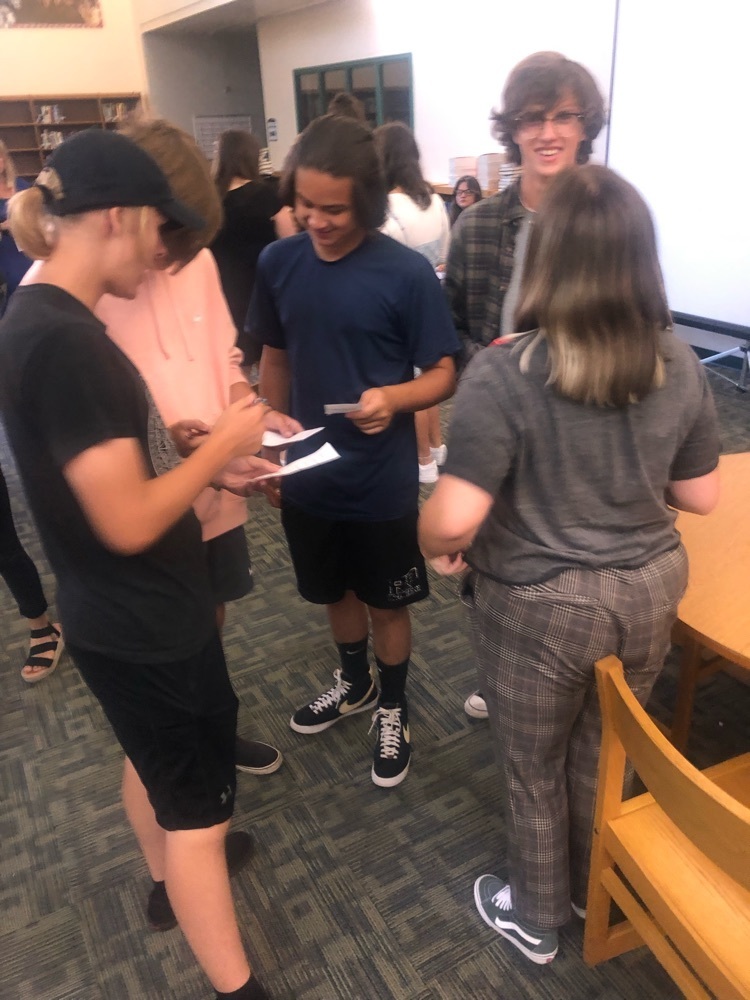 September 1, 2021 - Daily Announcements - Student News No News today. Happy Wednesday!! Sports News ●The Rocket Tennis Team beat Wyoming Tuesday by a score of 7-1. Dominating performances were put on at many flights as the Rockets rolled. ● The RP Varsity Volleyball team went 2-1 last night in a home quad. The Rockets dominated Comstock Park with set scores 25-13 and 25-17. In the 2nd match, the Rockets fought hard i n a come-from-behind win against Ludington with set scores 22-25, 26-24, 15-11. After starting hot in the final match, the Rockets gave up the lead to Fruitport i n set 2 and never recovered, losing 25-15, 24-26, 11-15. Leaders on the night: Allie McManus with 73 assists and 3 blocks, Brianna Stawski with 42 kills and 4 blocks, Leah Ellis with 30 digs and 5 aces, Sophia Hekkema with 23 kills and 6 blocks. The Rockets open conference play at home next Thursday against Wyoming.
Today, we got to appreciate the opportunity for students to sit down together at a table and eat lunch. Our high school students haven't done this since March 13, 2020. Sometimes, great things can be some of the simplest things. On a sidenote, a lunch menu for this month is in the photos. Also, there is always a nacho bar, pizza, cheeseburgers, chicken sandwiches, wraps, and prepared salads in addition to whatever the rotating entrées are. Students get salad, fruits, vegetables, and milk with all options. Lunch is free for all students this year. There are some items available à la carte that do have an additional cost. Thank you food-service for providing so many great options for our students. We know that access to nutritious meals help our students learn better.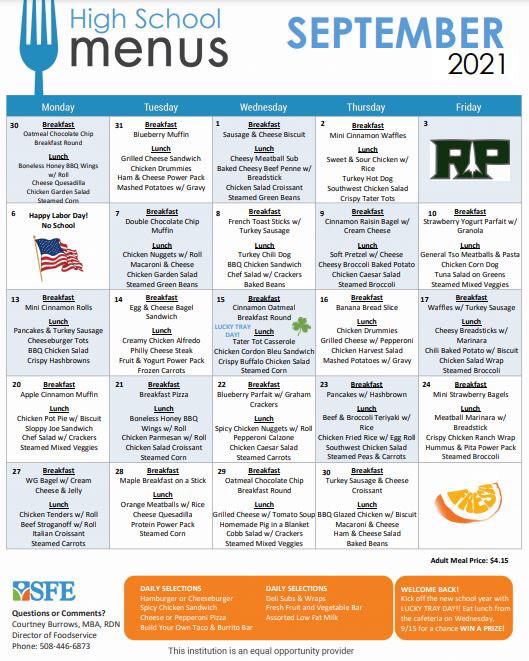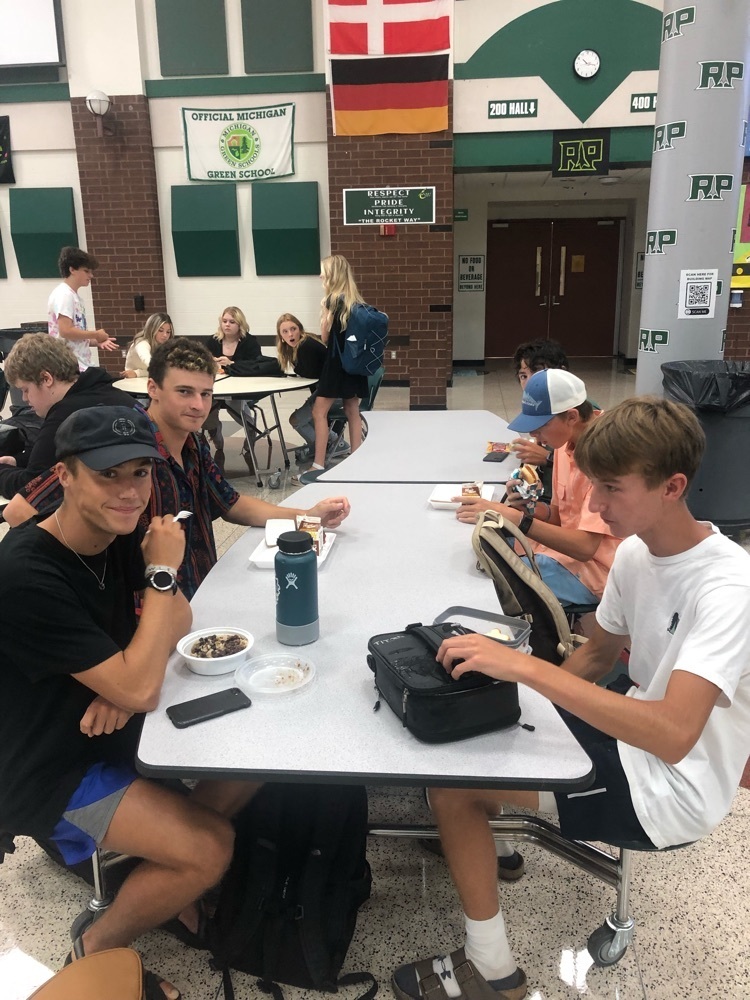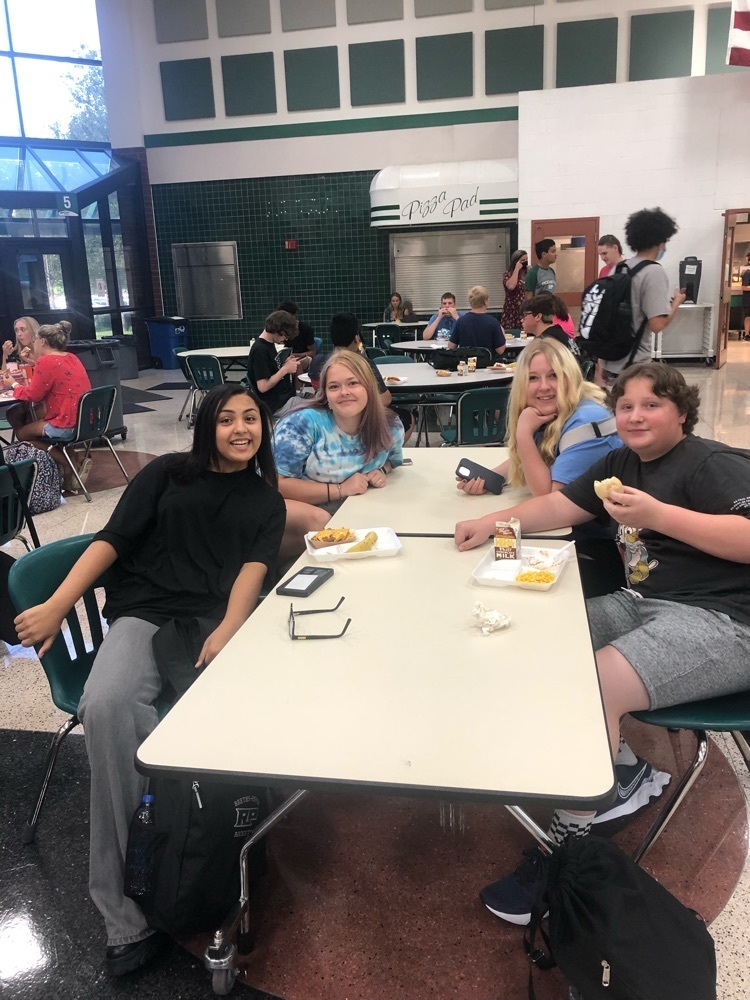 There are so many things we are excited for this year and our after school program is one of them. This will start during the third week of school.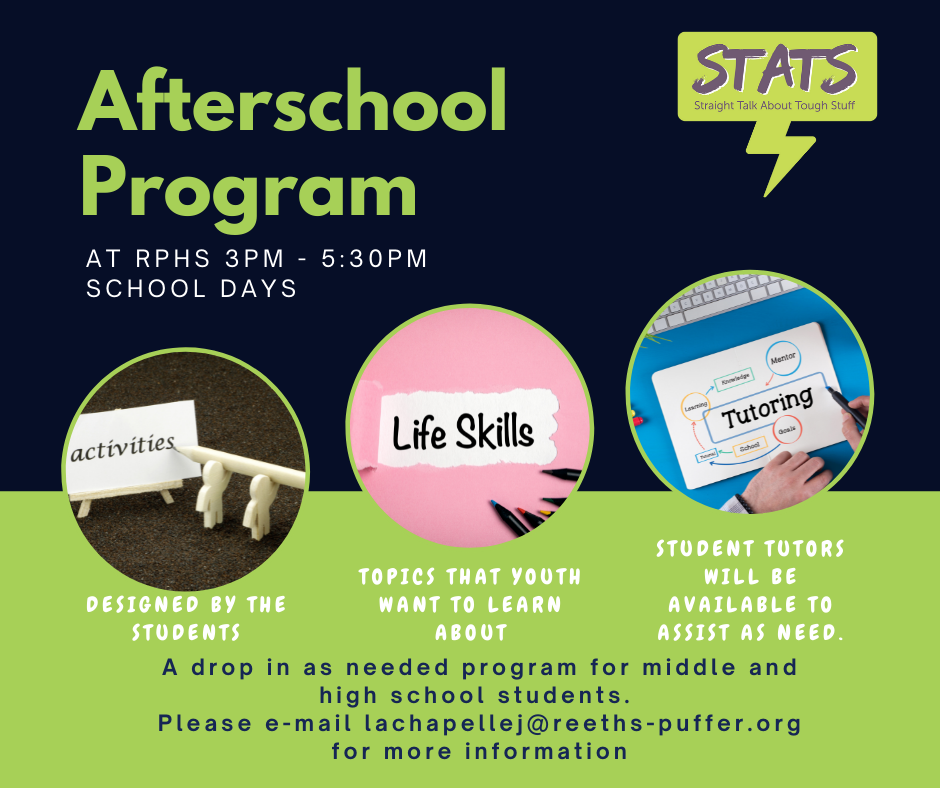 It was a great week of professional learning and we are so excited for the start of the year with RP students! #IAmBecauseWeAre #ubuntu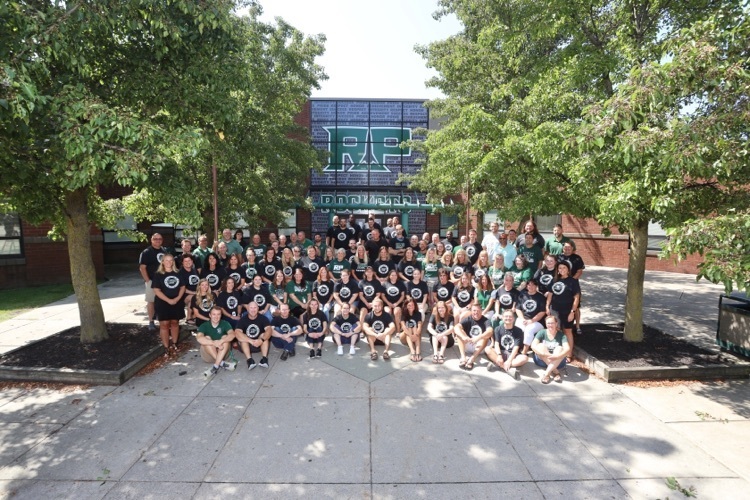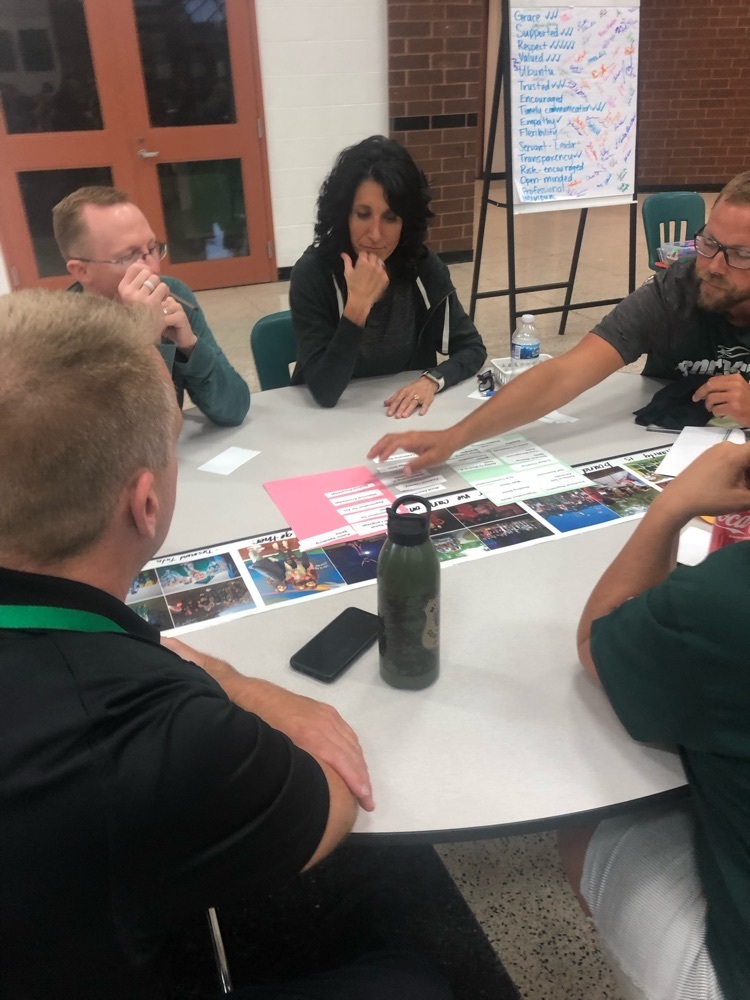 We are going to have a great year. Here are some reminders for RPHS students.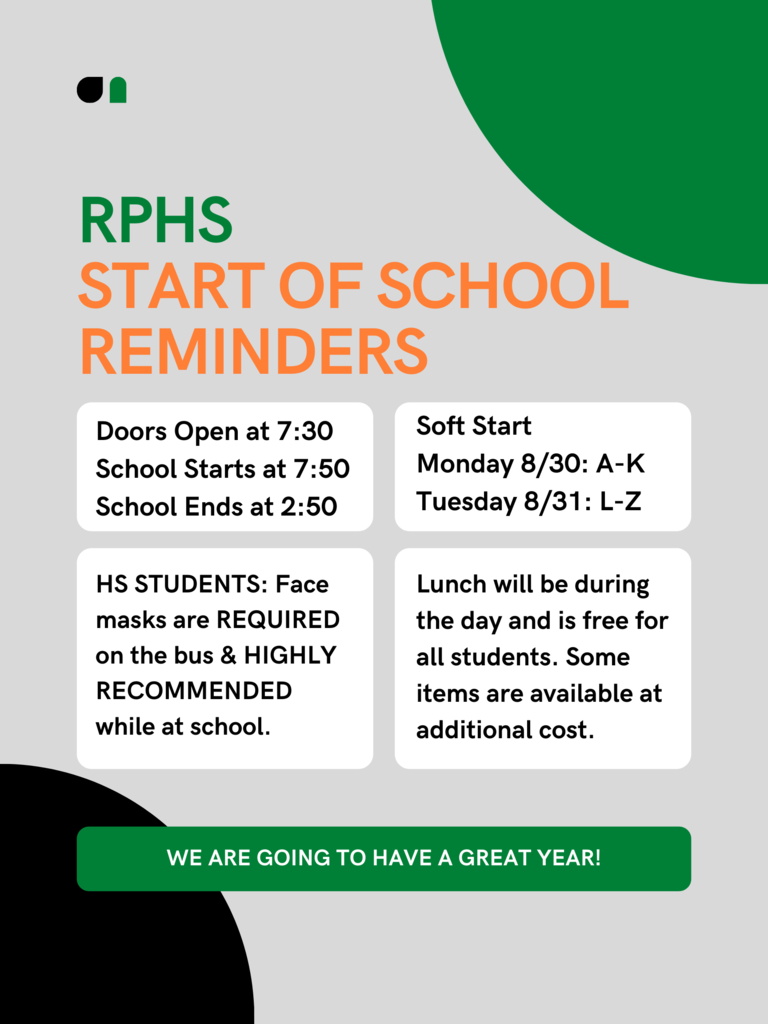 It was a great evening yesterday to talk about leadership and all of the great things our IMPACT team is going to do. The future is bright!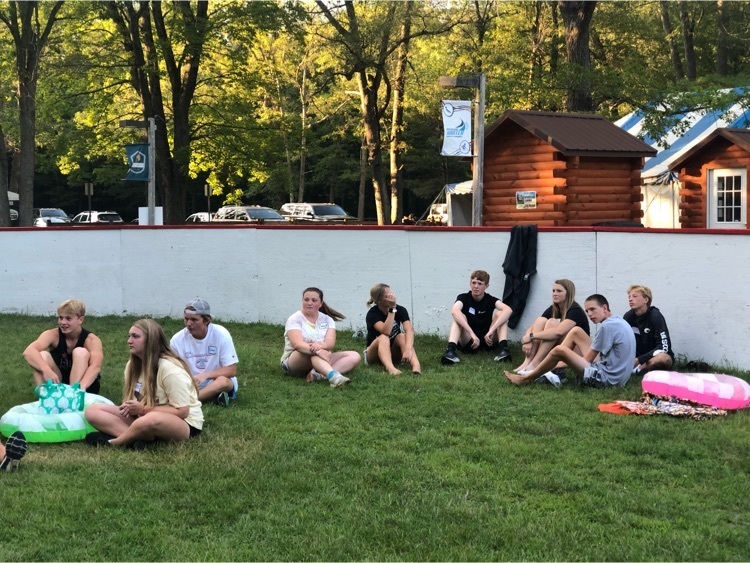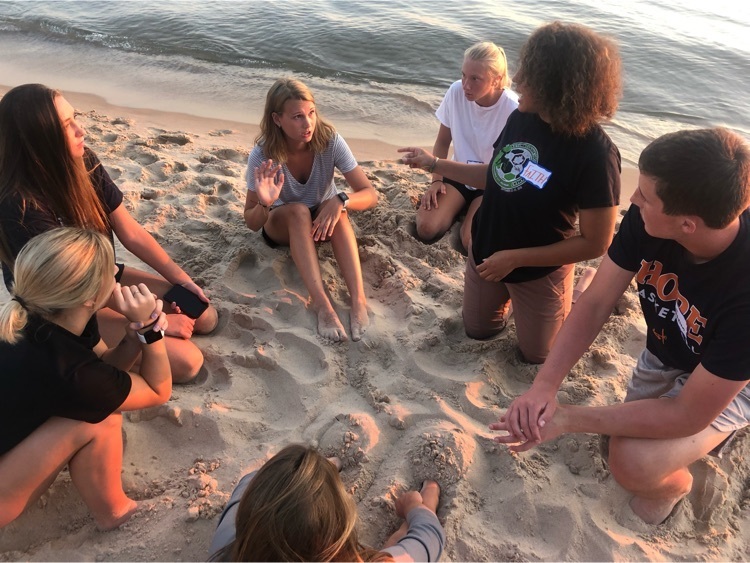 Newly elected RP Rotary Interact officers met this week to chart their course for the upcoming school year. Plans include active recruitment of new members, chartering their club with Rotary International this year, and plans for some terrific service projects. It's going to be a great year!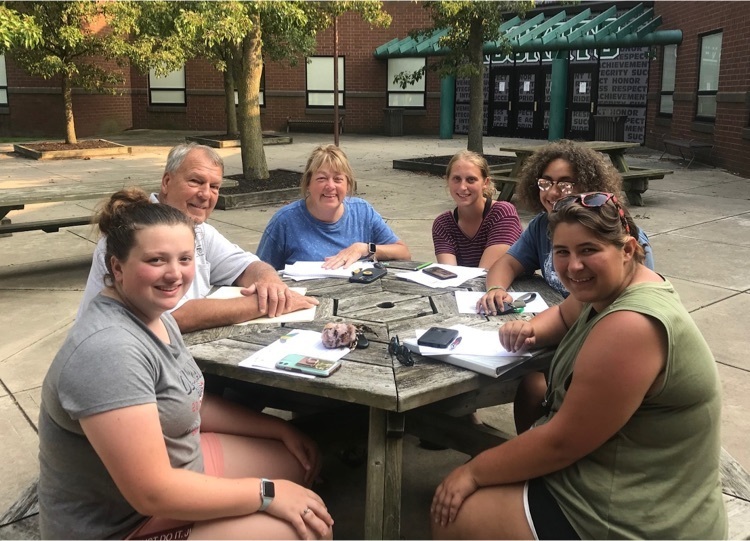 Our boys soccer team looks great! Hustle, energy, and positivity everywhere!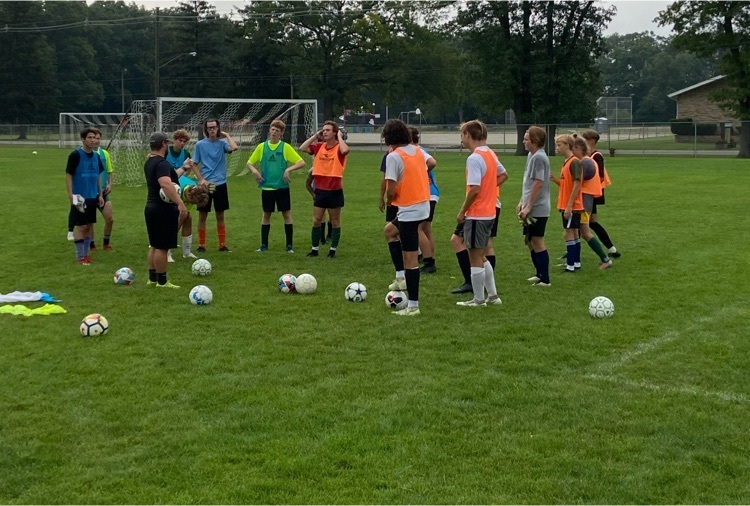 It was a great evening in Downtown Rocket City. There were Rockets working hard in everywhere. From one direction, the band could be heard running drills during the second week of camp and from the other direction were the sounds of 75 youth players being led by the high school. Summer is sweet, but we are so excited for Fall!!!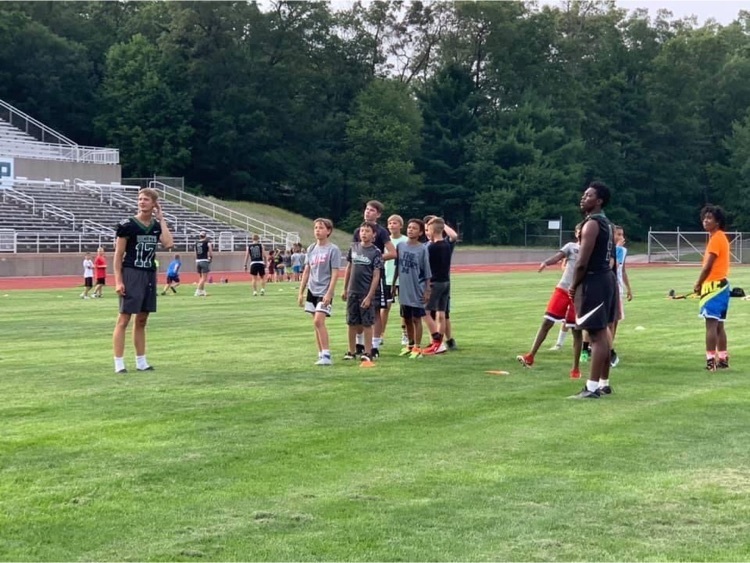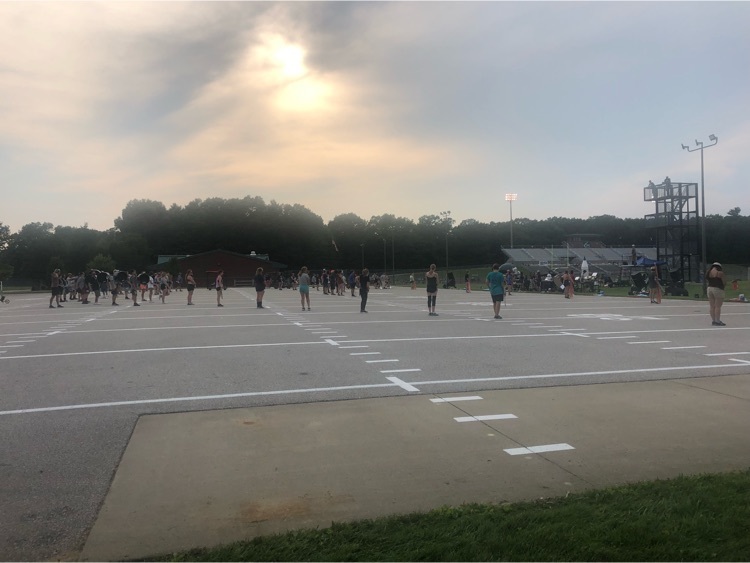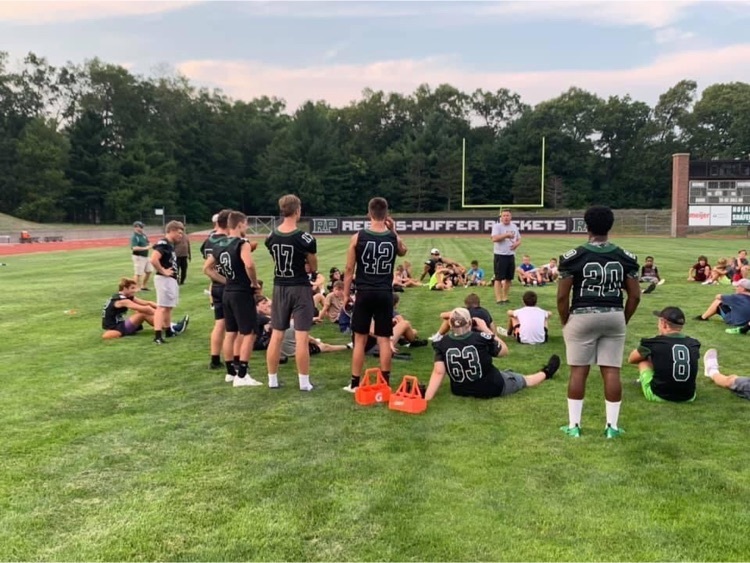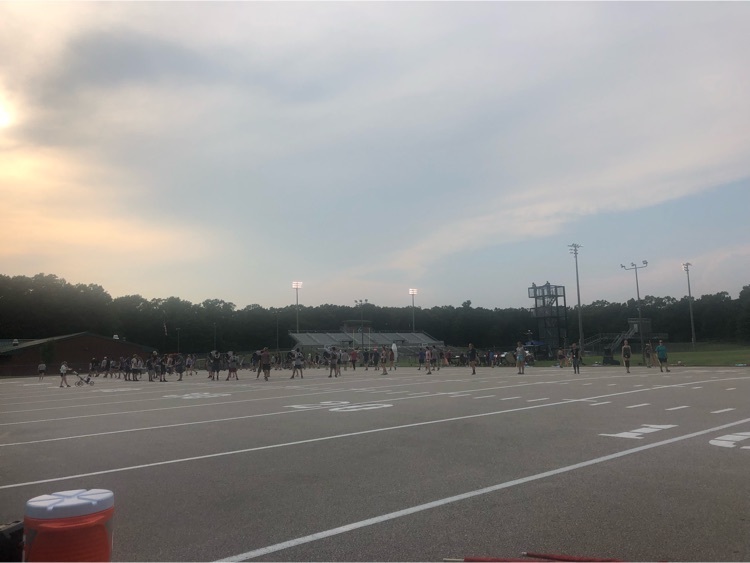 Summer Meal Pick Up - 7 days of breakfast and lunches will be available for students throughout the summer. Meal pick-ups are MONDAYS 1:30 - 2:30 pm, Giles Side parking lot double doors at the High School. This program is OPEN and FREE to all RP students and any other child in the community that is under 18 (or 26 with special needs).