Awesome things happening in Rocket City! Our students have organized an incredible night, where we will honor and raise funds for Military Veterans, proceeds will go towards helping secure service dogs for veterans. All active and retired military personnel attend free. 🚀 🇺🇸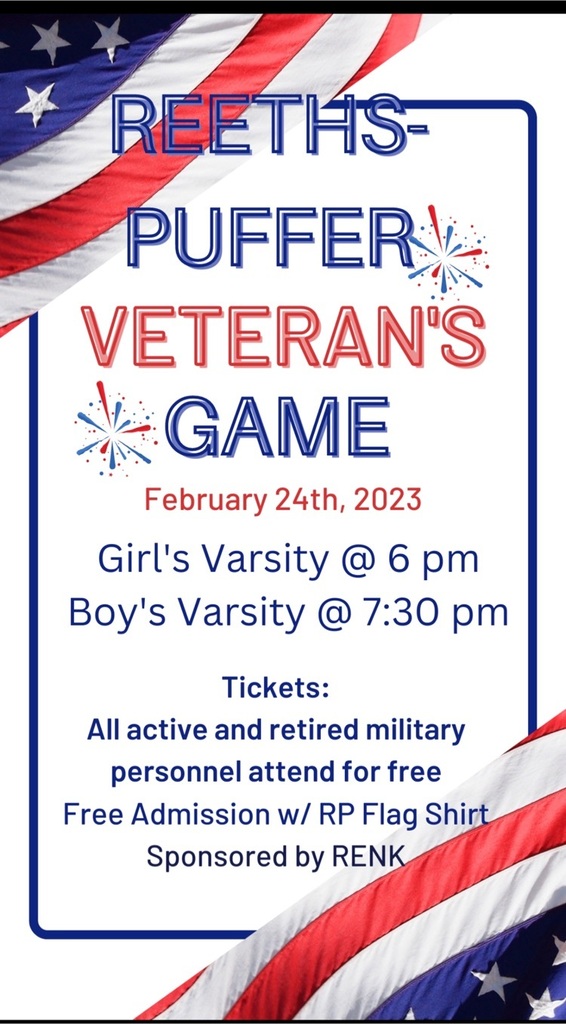 What a fun night to be a Rocket 🚀Boys basketball defeats Mona Shores at home while we celebrated our seniors and Jaxson Whitaker became our all time three point leader. While the girls clinch at least a share of the OK Green conference title with an OT victory at Shores. Go 🚀

The post season is upon us! This week in sports. Go Rockets 🚀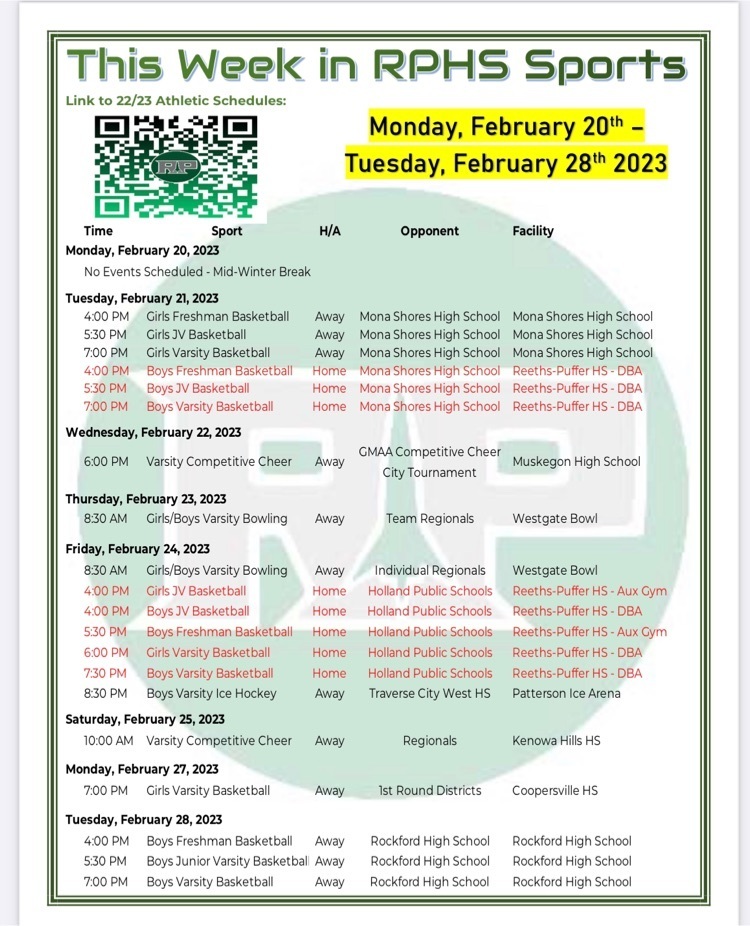 Three state qualifiers. 190 - Caleb Zimmerman 4th place 120 - Ian Cook - Runner-up 138 - Kaden Malotke -Regional Champion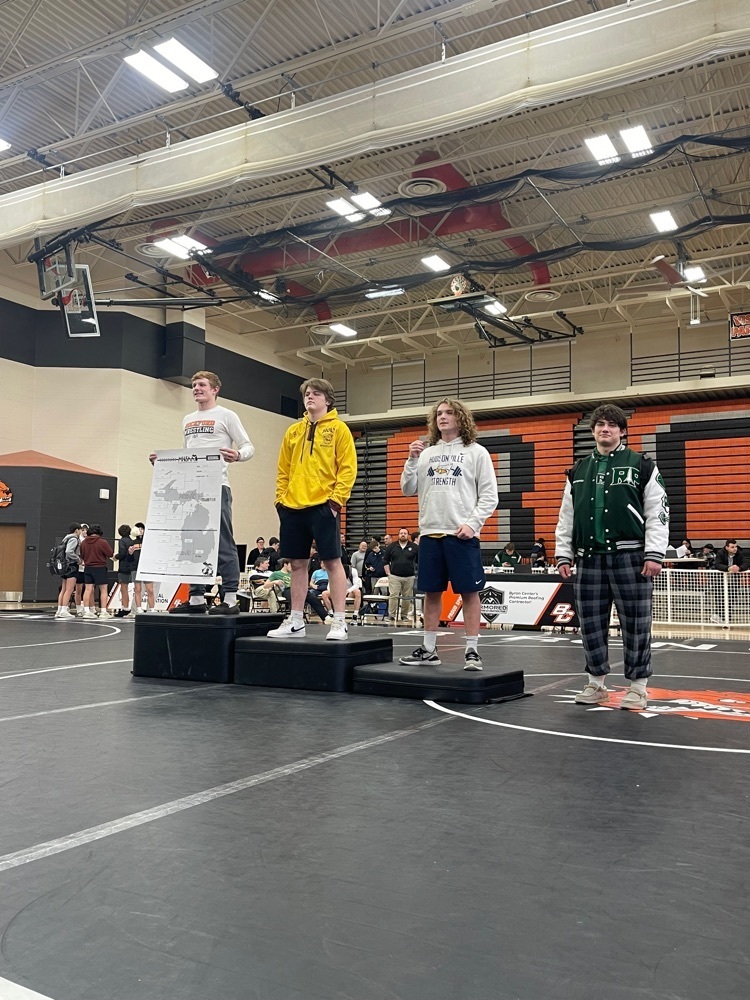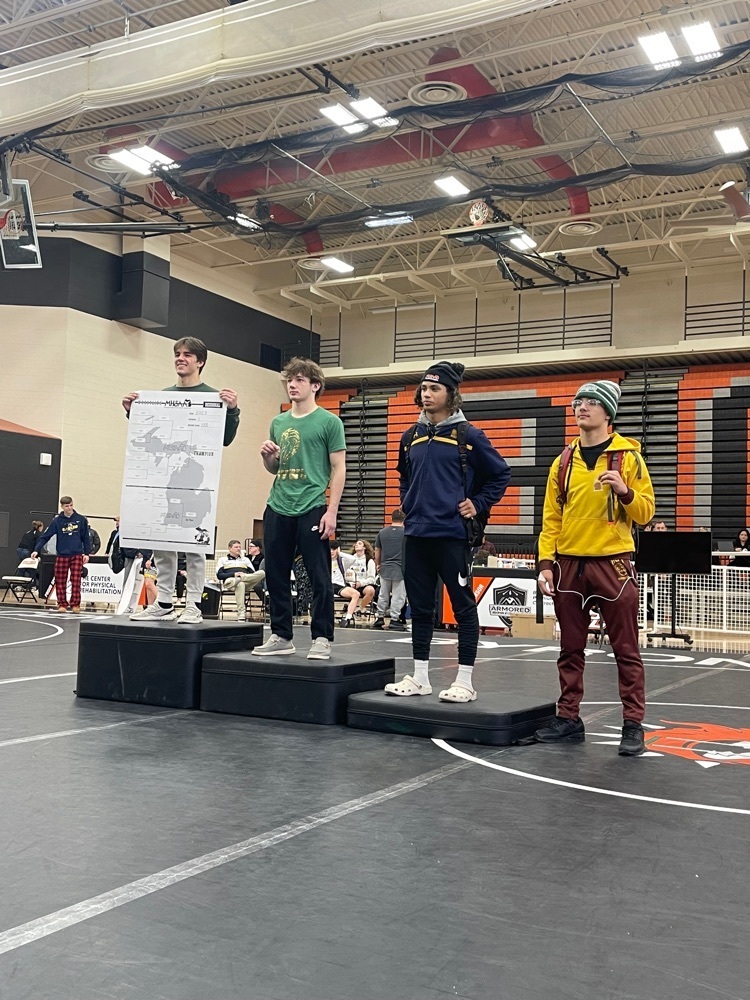 Updates from cheer and wrestling. With a great round 2 the cheerleaders pull within one point of first. Zimmerman dropped a tough one in the semifinals. Jake and Nathan both pinned their opponents... all three will wrestle soon, win and they are in. Kaden won 10-1 in the semifinals... he is a regional finalist and state qualifier. Ian knocked off last years state runner-up 5-4, Ian is also a regional finalist and state qualifier. Proud to be a Rocket 🚀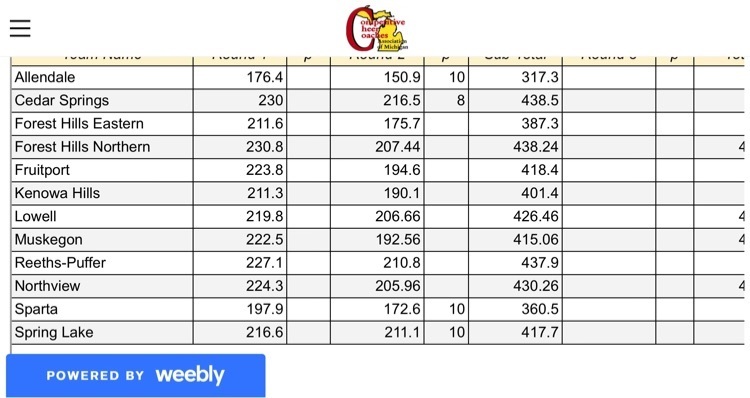 Updates from MHSAA individual wrestling regionals, Zimmerman, Cook, and Malotke all advance to the semifinals. Stafford and and Rozycki start their wrestle-backs. Competitive Cheer sits in 3rd place after round one.. Go Rockets 🚀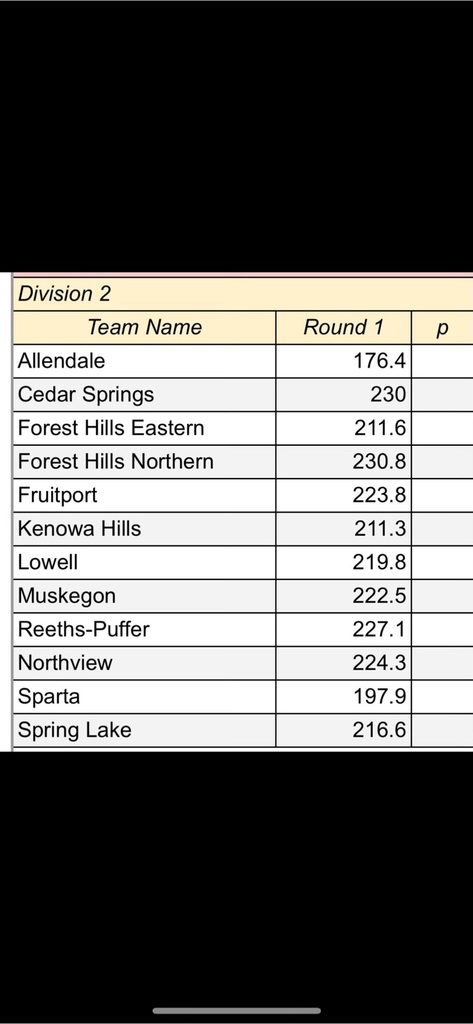 Happy Friday Sports fans! All competitions are on as planned today. Boys and girls varsity basketball at Zeeland West, Hockey at Northview, and Bowling at Sherman. Have a great day and go Rockets 🚀 🏒 🎳 🏀


This week in Sports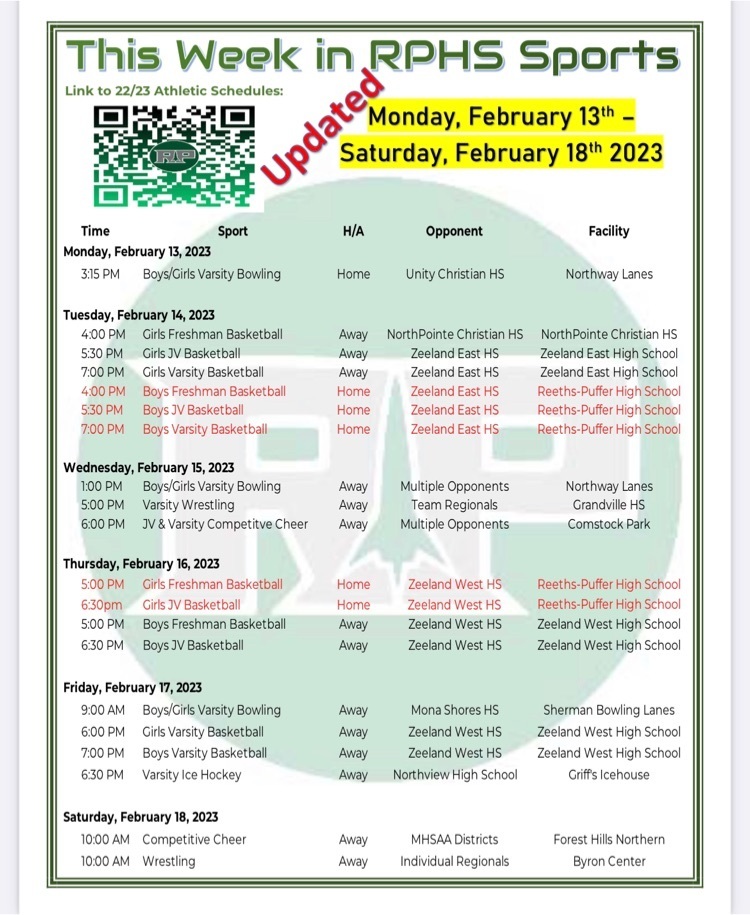 Regional hockey brackets have been released by the MHSAA. The Rockets 🚀 have earned the #2 seed in region 1 and will play Traverse City West at Patterson Ice Arena. Date and time to be announced. Big post-season coming!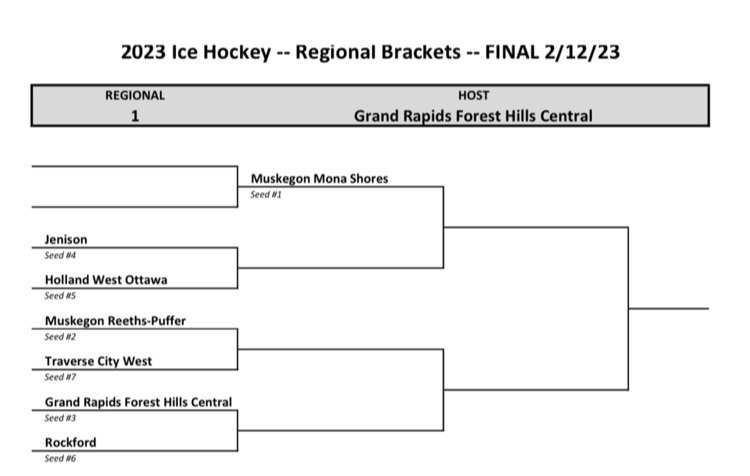 Five Rockets placed in the top 4 in the individual wrestling district finals. This qualifies them for the regional tournament next Saturday. Congratulations: Jake Rozycki 106 - 3rd place Nathan Stafford 285 - 3rd place Ian Cook 120 - runner up Caleb Zimmerman 190 - runner up Kaden Malotke 138 - District Champion

DISTRICT CHAMPIONS!!!!  Wrestling. The MHSAA website had a mistake which led to some mis-information last night.  It was announced that we would be hosting the team regional wrestling tournament, that is not correct.  We will be wrestling at Grandville next week Wednesday, 2/15/23.  We will be wrestling against Hudsonville with a start time of 5:00pm. Go Rockets  

District Champions! Congratulations Rockets 🚀 Hearing that fight song in the middle of our home mat was pretty incredible.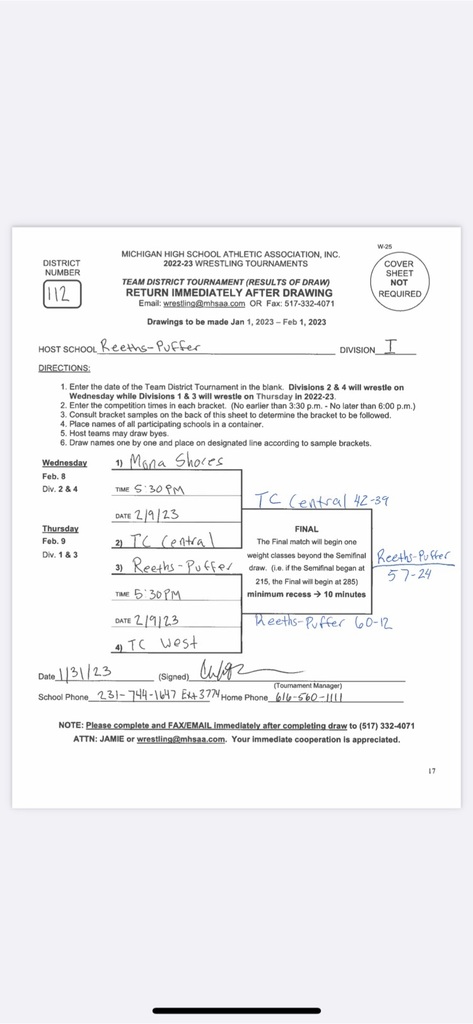 Congratulations! Freshman wrestler Andrew Corradin Rocket Dawg of the week. Coach had the following to say, "Andrew has been in and out of the lineup this year and filled in when we've needed him. This past week, we had an open weight and Andrew was able to manage his weight to fill the 126 pound weight class for the conference tournament. After making weight, Andrew exceeded expectations of all, including himself, and picked up two pins and a 4th place finish to help the team capture the conference title. His sacrificial mindset and willingness to grind for the betterment of the team is impeccable. Andrew was also one of the last kids to leave from cleaning up the youth wrestling meet on Sunday. He puts others first all the time and is quickly becoming a leader by example as a freshman."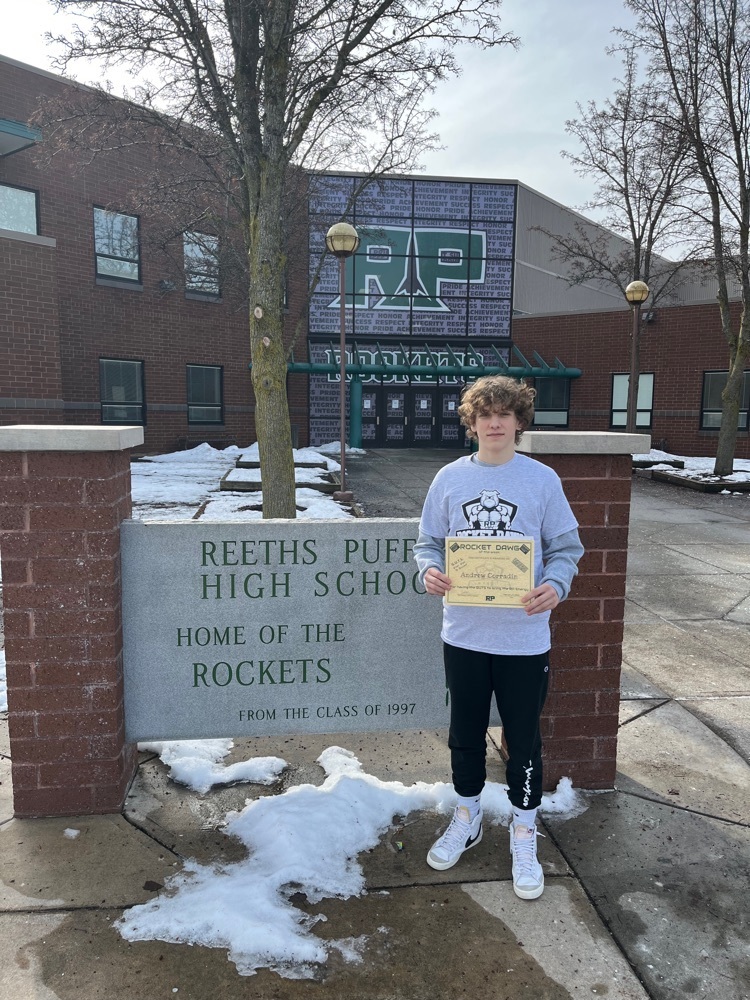 We are now officially in the wrestling postseason, all tournaments moving forward are run by the MHSAA and tickets will be sold electronically, no passes nor cash will be accepted at the door. For the individual district wrestling tournament, Saturday 2/11/23 at Grand Haven please use the following link:
https://gofan.co/app/events/873363?schoolId=MI10148
For the team district wrestling tournament, Thursday 2/9/23 at Reeths-Puffer please use the following link:
https://gofan.co/app/events/873163?schoolId=MI10169

This week in sports.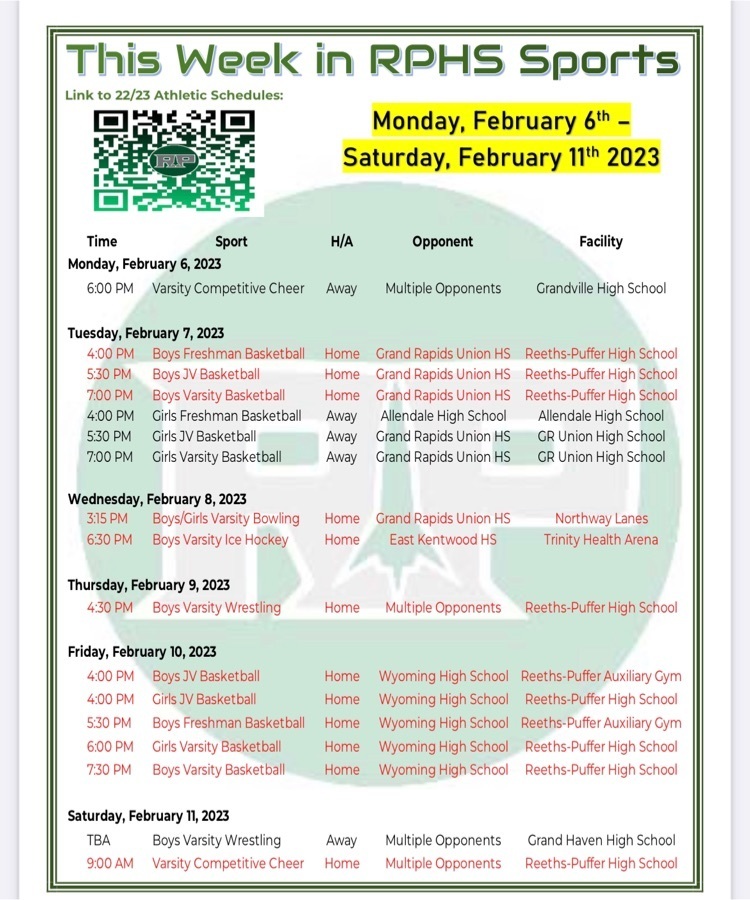 Rocket Dawgs off the week, bowlers Bianca Kammers(11th grade) Quinn Alderink (10th grade). According to Coach Kammers: Bianca steps up and guides the teammates to be the best they can be. She will motivate as well help others on the team to be their best. She has fun but when it's time to get serious she is fully capable of that too. Bianca has been the anchor bowler since she was a freshman. She loves the game and loves helping others strive to reach their goals. Bianca is a steward for the sport of bowling. Quinn Alderink steps forward and pushes his teammates to be their best. Like Kammers, Quinn is eager to help others improve their craft. Quinn always strives to be the best he can. He's always asking what he can do to get better. He works tirelessly during practice and commits time outside of practice to grow as a bowler. Quinn will take others aside and offer advice to help them out. Quinn also will buckle down whenever the team needs pins to win. Both of these two will do whatever it takes to get the "W." They both can carry their teams on their shoulders. Both Kammers and Alderink strive academically as well. They are both great bowlers, great friends, great leaders, and great people.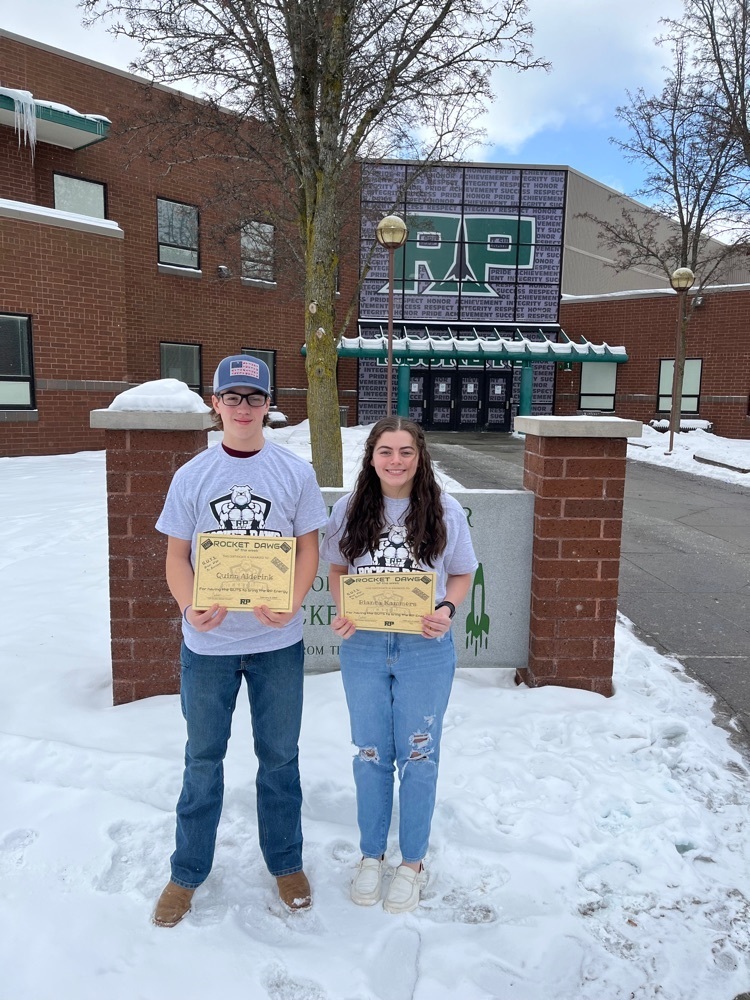 Rocket Dawg of the week! Kendall Eek Competitive Cheer. Coach Smith had the following to say about Kendall: Kendall is a leader in every way on RPVC - she is respectful and honest to coaches, doesn't take "no" for an answer regarding another rep, another skill, the most challenging stunts....she leads organically through the push and drive to be the very best she can be in this incredibly challenging and understated sport. Kendall elevates herself to push through difficulty, both physical and mental, for the betterment and strength of her team, and she exemplifies what we depend on for leadership and ability on a daily basis. She works hard to reflect on perfecting her skills, is in all three rounds, and is rallying her team through positivity as we navigate growth that is sometimes hard to process. She understands, embraces, and exemplifies our team goals at practice and at competitions, and she continually motivates her team to do better. She hates getting 2nd place, and while she celebrates honestly with her team for the awards received, she is never satisfied unless we take home a W. Her grit will shape what this team will be able to accomplish next year and will inspire athletes for years to come. I'm proud to be her coach!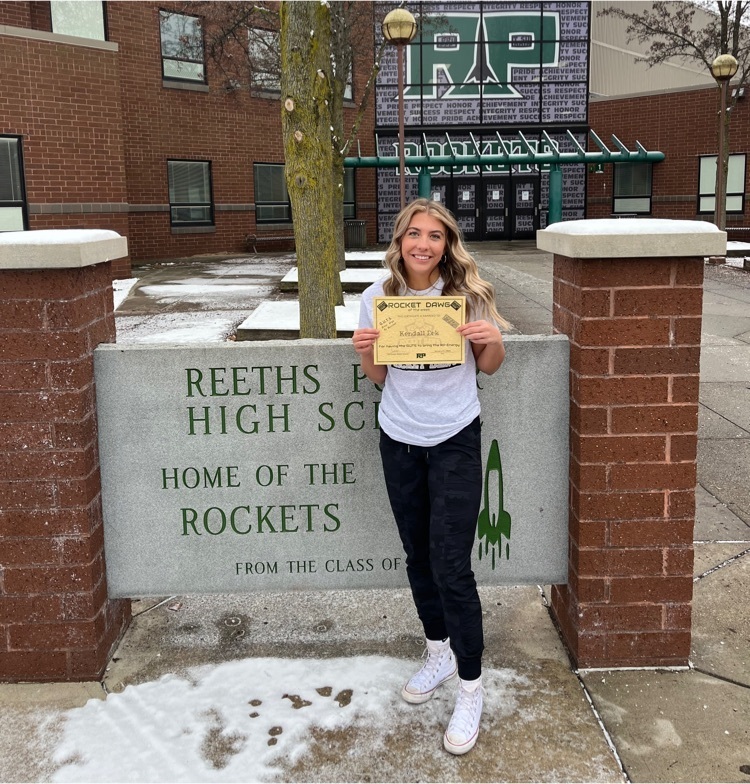 This week in sports. Go Rockets 🚀