We are now officially in the wrestling postseason, all tournaments moving forward are run by the MHSAA and tickets will be sold electronically, no passes nor cash will be accepted at the door. For the individual district wrestling tournament, Saturday 2/11/23 at Grand Haven please use the following link:
https://gofan.co/app/events/873363?schoolId=MI10148
For the team district wrestling tournament, Thursday 2/9/23 at Reeths-Puffer please use the following link:
https://gofan.co/app/events/873163?schoolId=MI10169

This week in sports.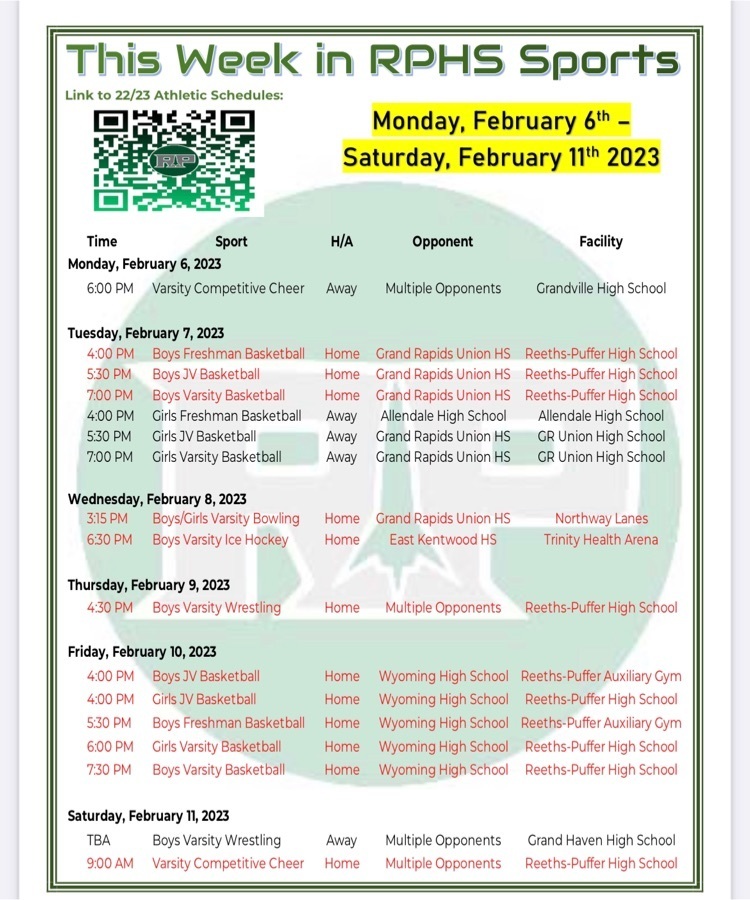 Rocket Dawgs off the week, bowlers Bianca Kammers(11th grade) Quinn Alderink (10th grade). According to Coach Kammers: Bianca steps up and guides the teammates to be the best they can be. She will motivate as well help others on the team to be their best. She has fun but when it's time to get serious she is fully capable of that too. Bianca has been the anchor bowler since she was a freshman. She loves the game and loves helping others strive to reach their goals. Bianca is a steward for the sport of bowling. Quinn Alderink steps forward and pushes his teammates to be their best. Like Kammers, Quinn is eager to help others improve their craft. Quinn always strives to be the best he can. He's always asking what he can do to get better. He works tirelessly during practice and commits time outside of practice to grow as a bowler. Quinn will take others aside and offer advice to help them out. Quinn also will buckle down whenever the team needs pins to win. Both of these two will do whatever it takes to get the "W." They both can carry their teams on their shoulders. Both Kammers and Alderink strive academically as well. They are both great bowlers, great friends, great leaders, and great people.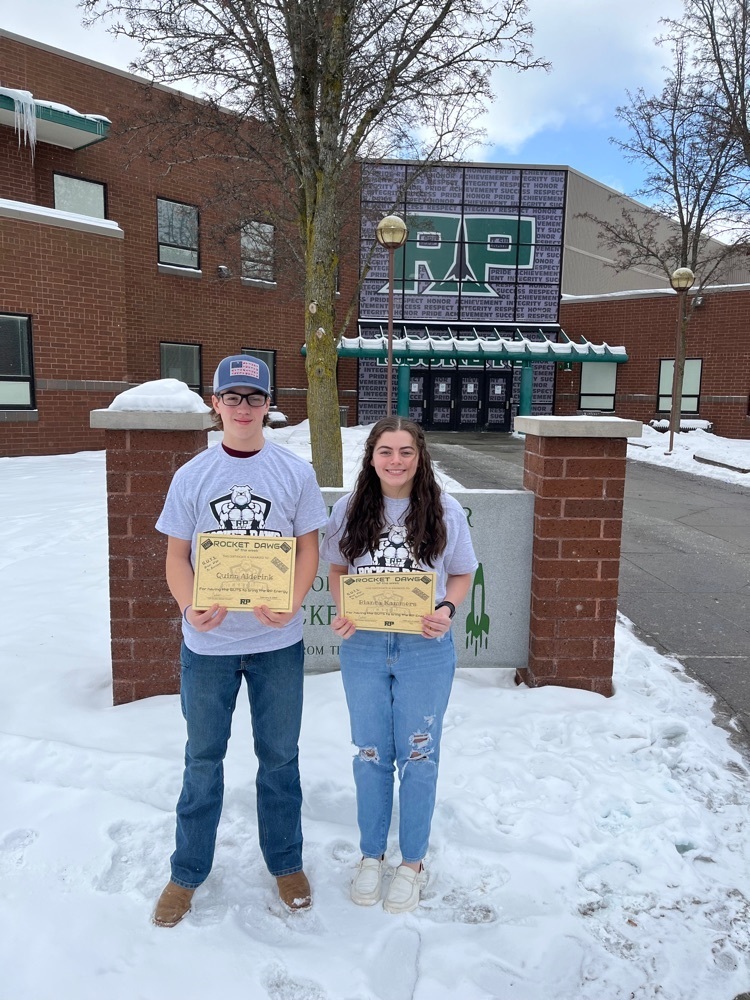 Rocket Dawg of the week! Kendall Eek Competitive Cheer. Coach Smith had the following to say about Kendall: Kendall is a leader in every way on RPVC - she is respectful and honest to coaches, doesn't take "no" for an answer regarding another rep, another skill, the most challenging stunts....she leads organically through the push and drive to be the very best she can be in this incredibly challenging and understated sport. Kendall elevates herself to push through difficulty, both physical and mental, for the betterment and strength of her team, and she exemplifies what we depend on for leadership and ability on a daily basis. She works hard to reflect on perfecting her skills, is in all three rounds, and is rallying her team through positivity as we navigate growth that is sometimes hard to process. She understands, embraces, and exemplifies our team goals at practice and at competitions, and she continually motivates her team to do better. She hates getting 2nd place, and while she celebrates honestly with her team for the awards received, she is never satisfied unless we take home a W. Her grit will shape what this team will be able to accomplish next year and will inspire athletes for years to come. I'm proud to be her coach!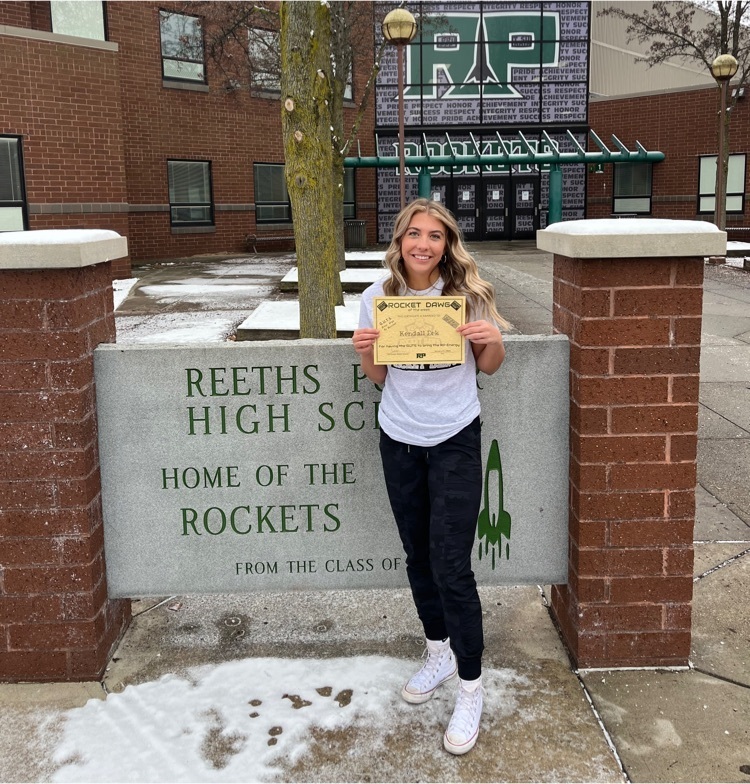 This week in sports. Go Rockets 🚀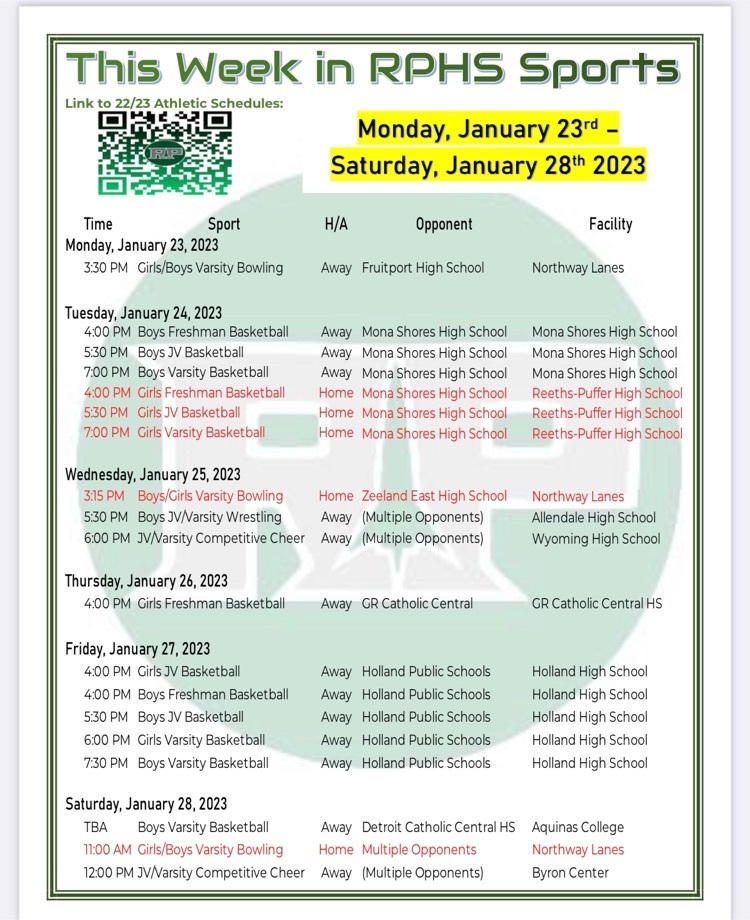 This week in sports

Rocket Dawg of the week - wrestler - Nathan Reeves - As written by Coach Fleming: Rocket Dawg nominee for the wrestling team is Nathan Reeves. Nathan has specifically set aside time since last March to get better at wrestling at every opportunity possible. He has had one of the tougher seasons of anyone on our team with some really good opponents and high level competition. Nathan wants nothing more than to succeed and take his opponents to the brink. He grinds out matches and stays off his back to save team points. Nathan pushes his teammates every day in practice to get better and buys into the program at every level. We love Nathan and appreciate his desire for the process of improving and improving his teammates. He's got that Dawg in him and makes RP wrestling better from the classroom to the mat.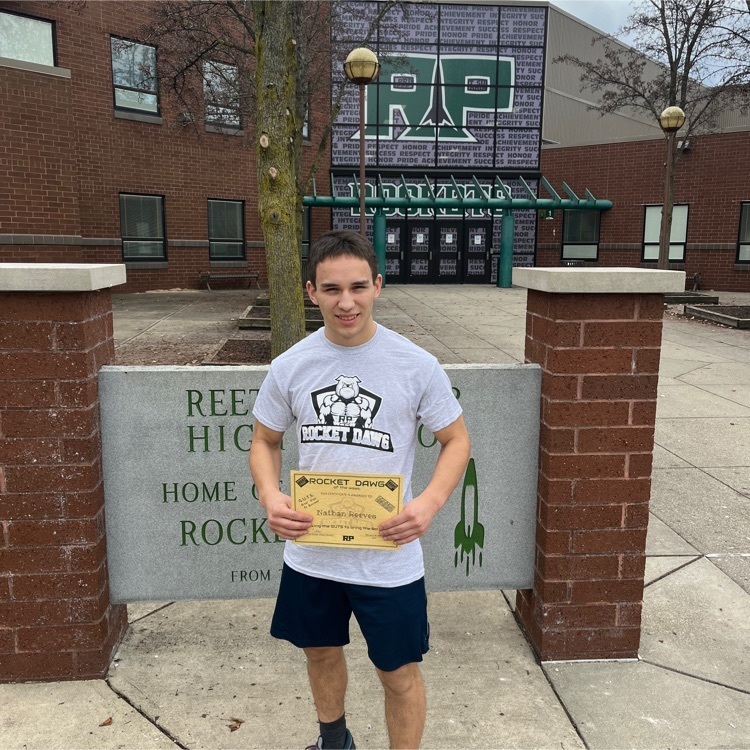 Rocket Dawg of the week - boys basketball - senior EJ Jones. Coach Aardema had the following to say about EJ: EJ had great practices over holiday break. EJ bought in fully to pushing his teammates to get better whether it was running scout offense, defense, or in individual drills. EJ pushed himself and others to get better. EJ is a Rocket Dawg in that he puts the team first and helps everyone, including himself strive for better everyday. EJ is "bought-in." His energy and enthusiasm for getting better is contagious and makes our entire team stronger.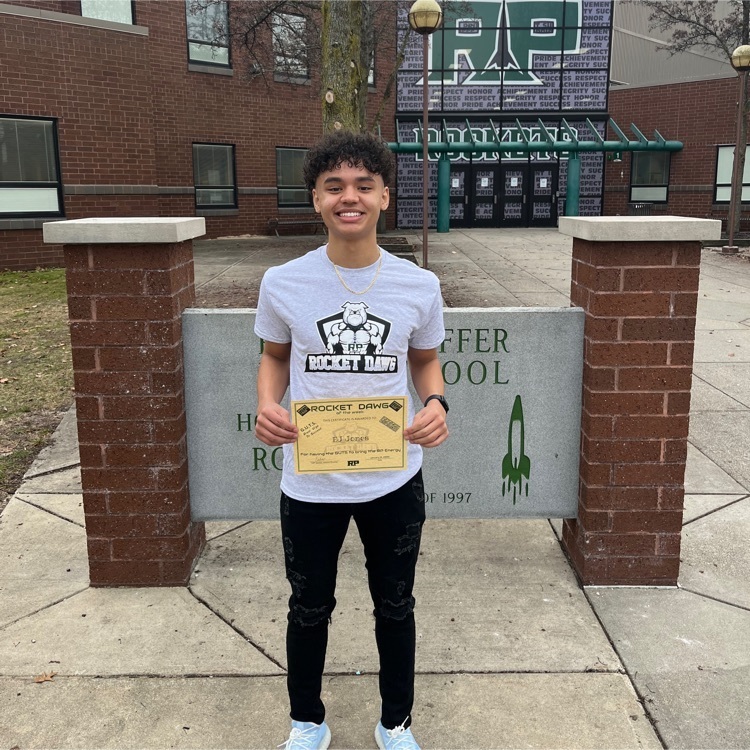 Happy holidays Rockets! Full slate of events then next two weeks.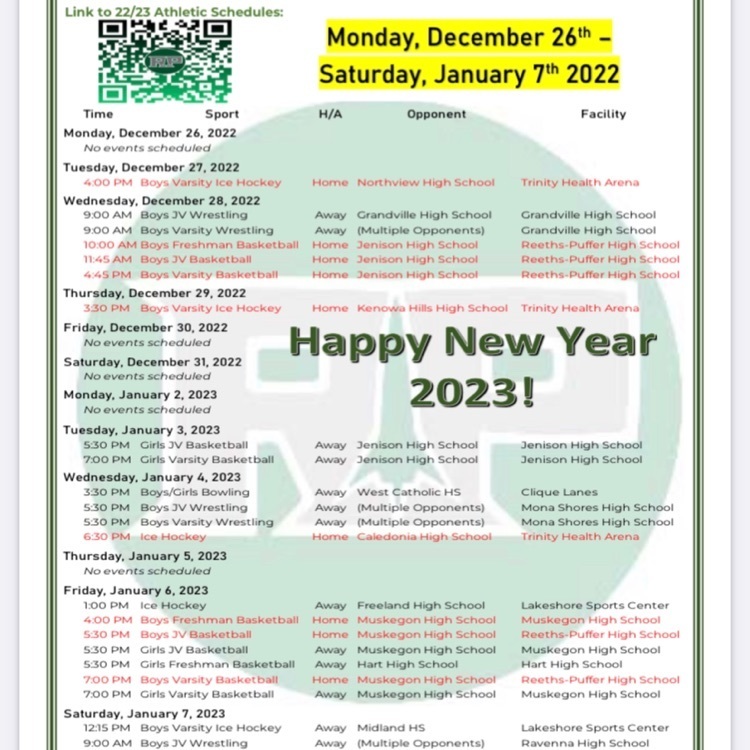 Rocket 🚀 dawg 🐶 of the week #2 Megan Barmes. Megan is a junior three sport athlete (volleyball, basketball, and softball) as described by Coach Walker: Megan started the season with a concussion. She missed the first two weeks of practice and the first two games of the season, with all of the symptoms stopping her from participating. Megan still came to practice and helped out her teammates. She turned into a coach at practice and games, helping her teammates, cheering them on, supporting them in anyway possible. Last week Megan caught the vicious flu bug that has kept her from being around her teammates. Megan has been missed because of all the positive energy that she provides daily. She's been through a lot of struggles, starting the season with a concussion and fighting the flu while maintaining her grades, and being a positive teammate/ role model to the youth in our Little Rockets Youth Basketball League. Megan has shown what it means to take on challenges and still be a positive student-athlete, teammate, and player. She is my Rocket Dawg of the week!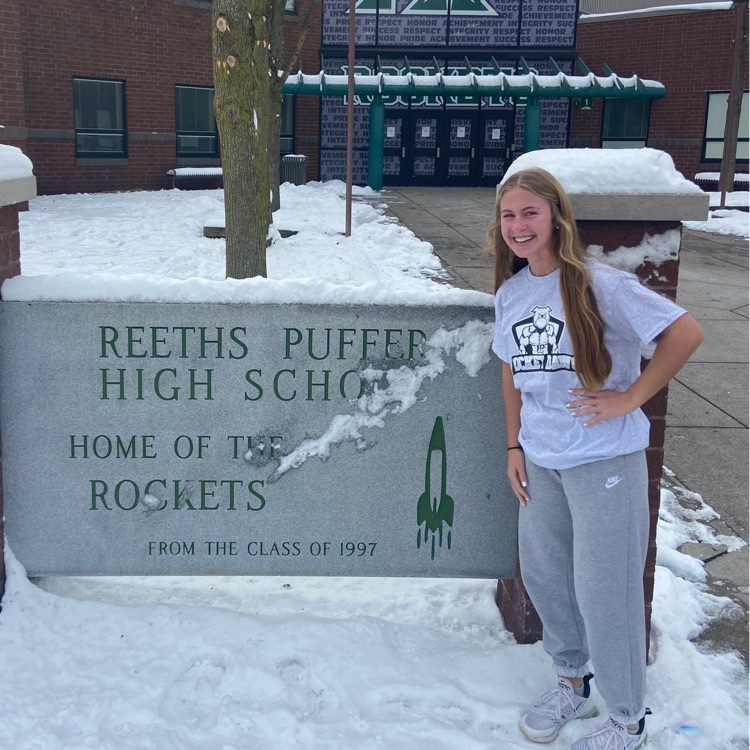 Sophomore hockey stud is our Rocket 🚀 🐶 Dawg of the week. Coach Martin had the following to say about Tyler: Tyler Tindall- He has shown the ability to play in all areas and situations. Tyler is often leading the way defensively, applying constant pressure to the opponents offensive attack. Offensively, he is one of the team's leading scorers, having scored two hat tricks this season, including a 4 goal game recently during a riveting third period comeback in which we erased a 3 goal deficit to earn the win. During his 4 goal performance, Tyler scored 3 of the goals from right in front of the Kenowa Hills net after battling for his time and space. On those 3 goals, he ended up getting knocked to the ice by the time the puck was in the net but he took the hits to make the plays.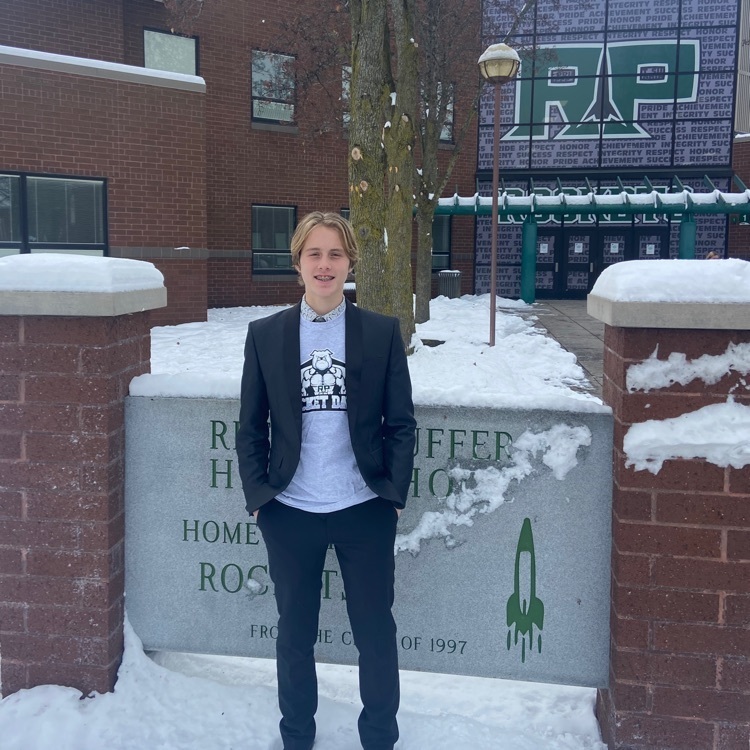 Great day for the Rocket 🚀 wrestlers 🤼‍♂️ 1st 🥇 place at the Montague invitational.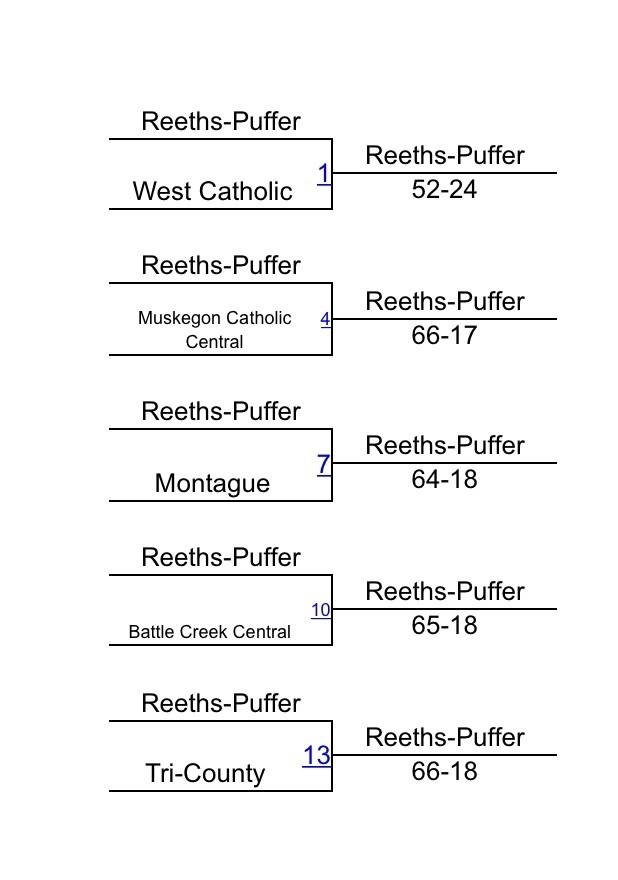 The next two weeks in sports.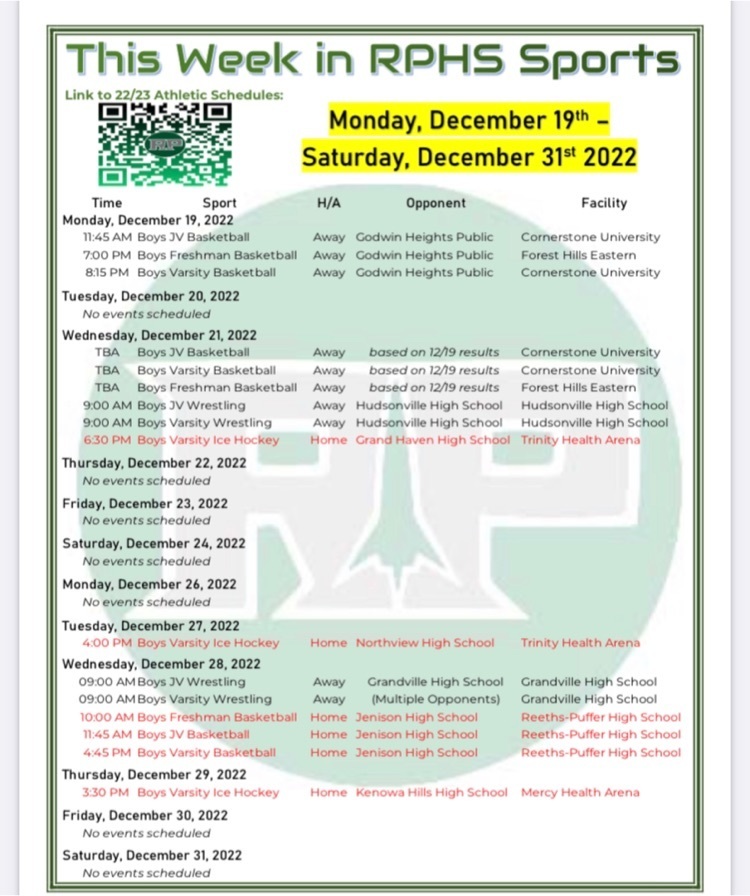 Big things happening at the soccer pitch! Check out our new scoreboard at Eric Marcil Field!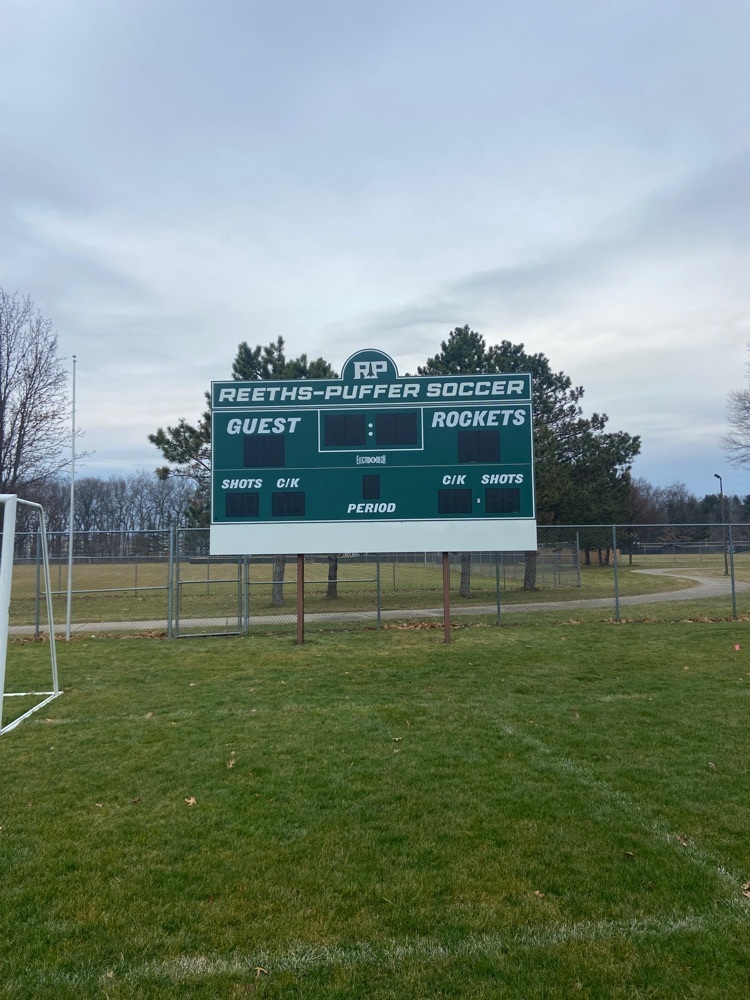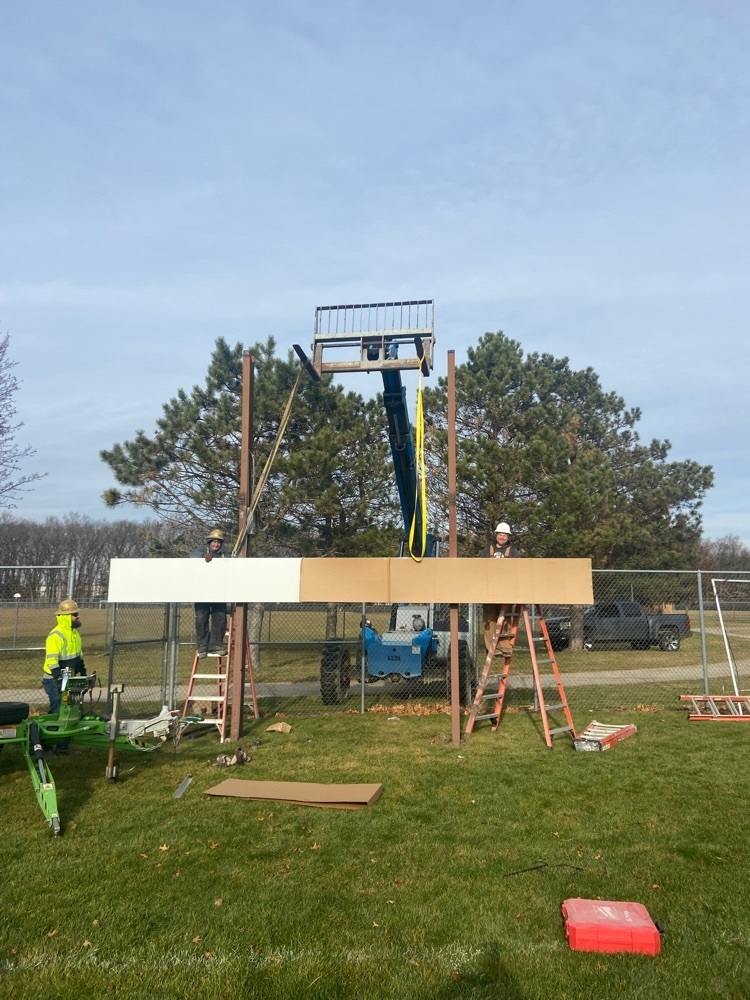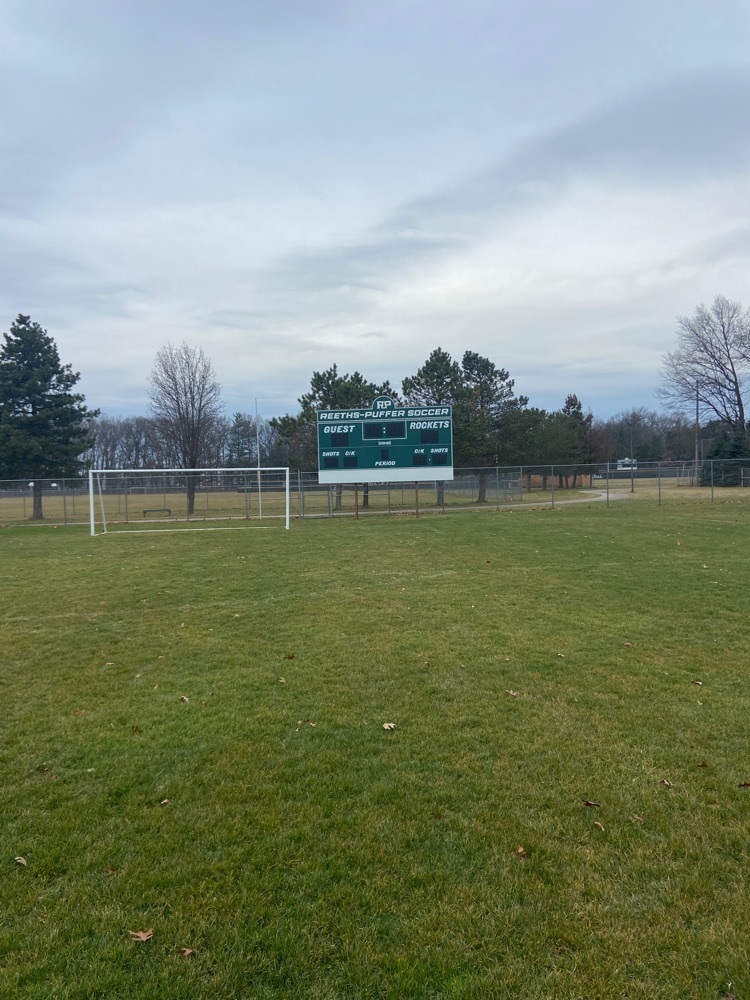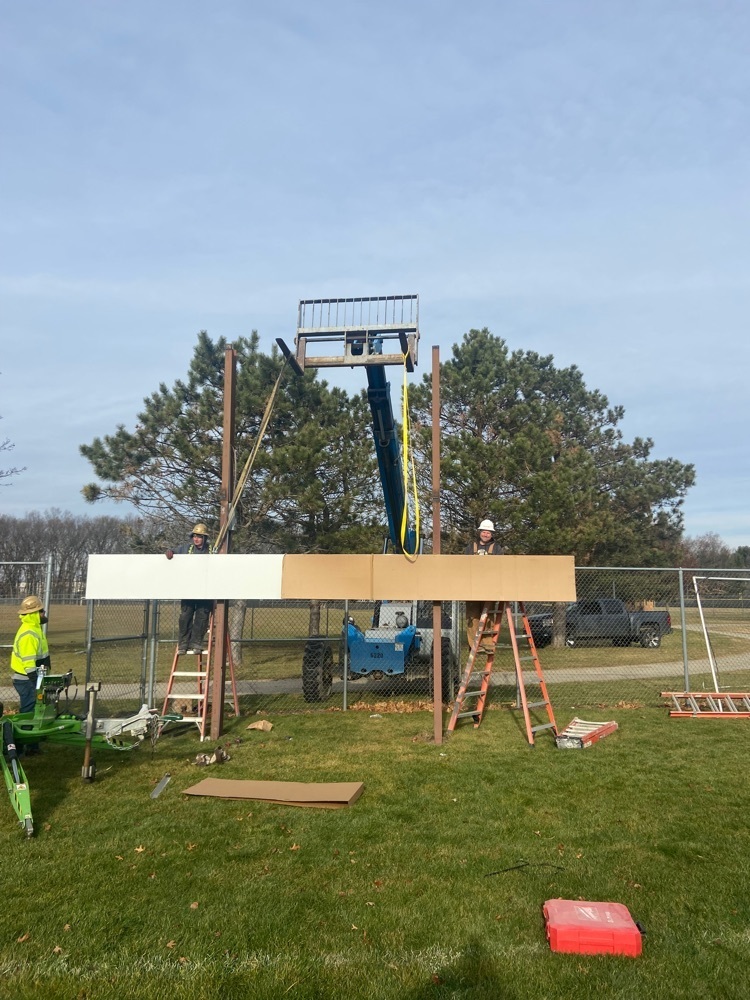 This just in from Walker, Hockey with a gutsy come from behind 7-5 win over Kenowa Hills! This team is grinding!! 🚀 🏒

This week in sports.

We are so excited to host the Lakeshore Hoops Summit this Saturday, December 10th. Tickets are $8 for the day, no pass accepted. Come check out some great basketball.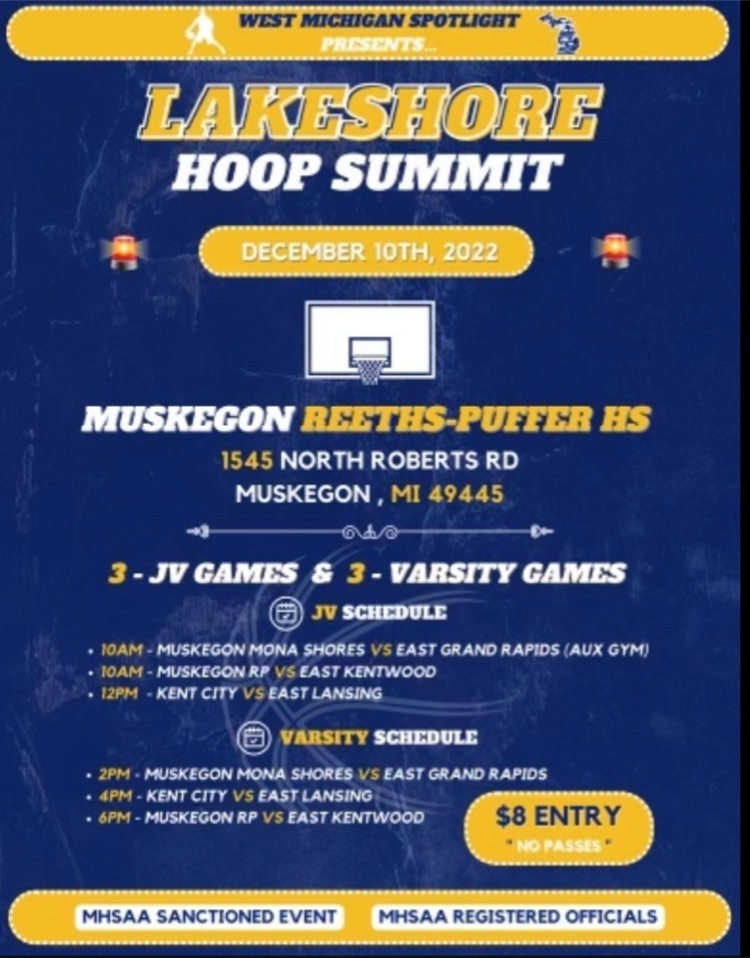 Rockets Hockey 🏒 🚀 win over Lowell/Caledonia tonight 6-1! Stone had 2 goals Harwood , Pastotnik, Cregg, Klint all light the lamp once. Huge win boys!

This week in sports. 🏒🏀🤼‍♂️🤸‍♂️🚀

So it begins… JV Rockets with a hard fought win. Varsity starting now at Big Rapids.