Updated, "This week in Sports." Tennis regionals are Thursday NOT Friday.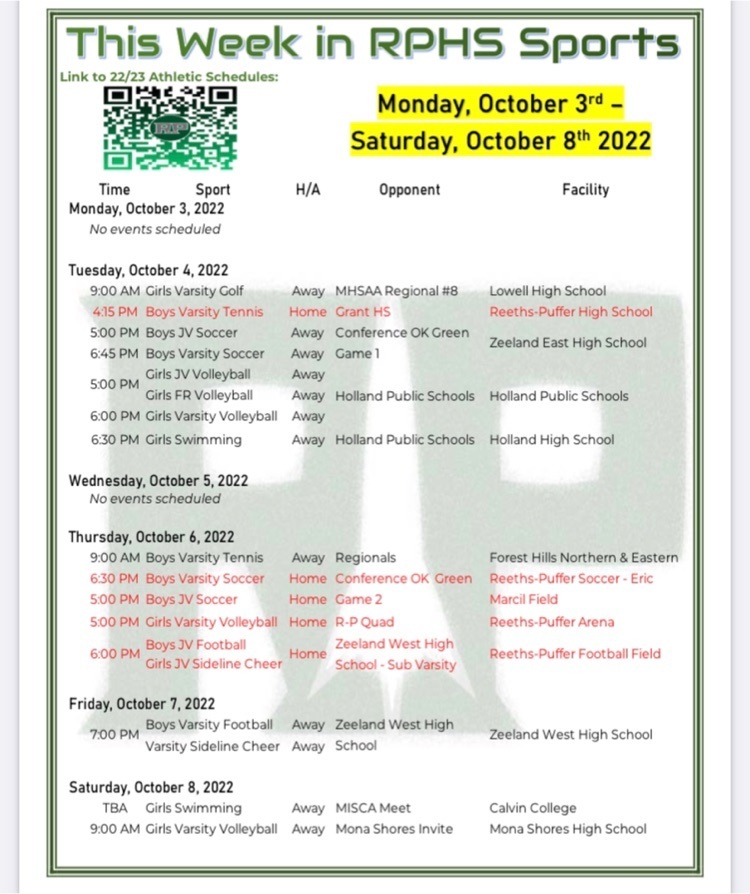 This week in sports

We are so fortunate to have so many incredible coaches in this community working with our young people. This is written by a football coach but applies to so many coaches. On behalf of the Athletic Department, our athletes, and all of Rocket City, thank you coaches.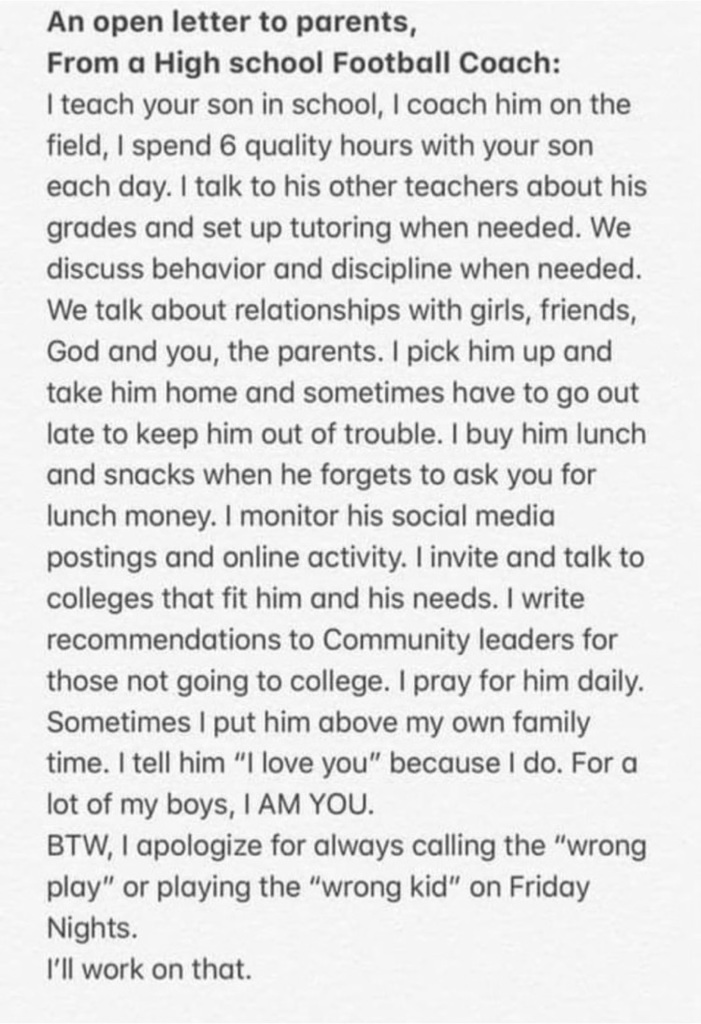 More game day staff shout outs. Ava Klopp, Ava Mavis, and Grace Seiber are our score keepers, scoreboard operator, and newly minted announcer for home volleyball games. Thanks ladies for always bringing the positive energy.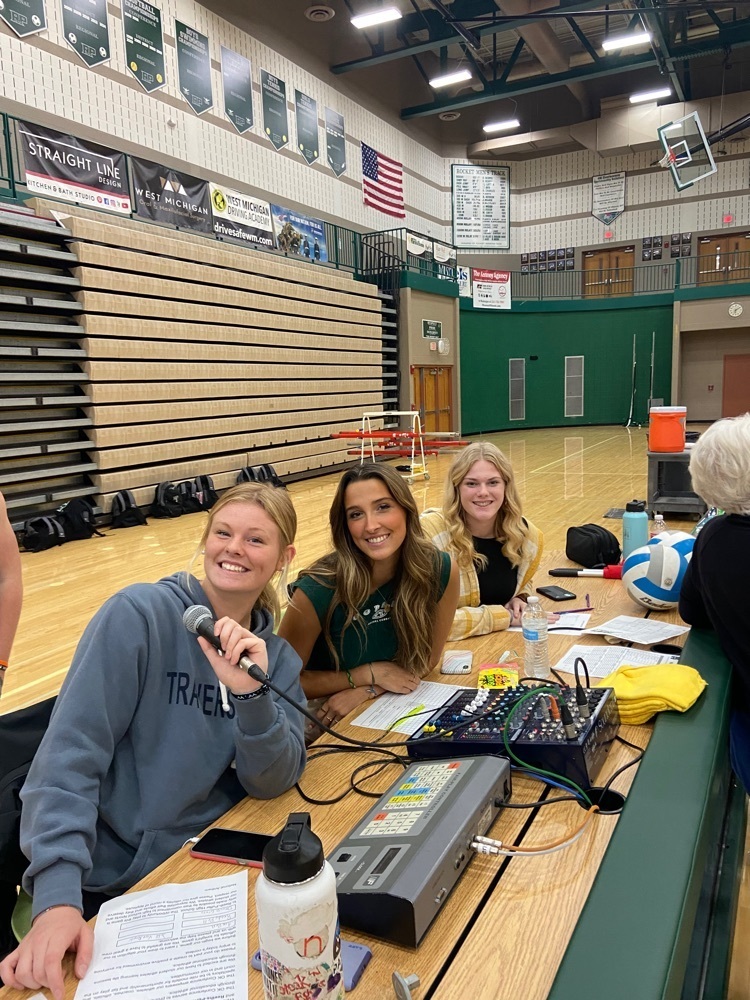 Over 36 years of combined service for the Reeths-Puffer community and athletics programs in one picture. Nancy Hess and Rita Medema, thank you for helping provide awesome opportunities for our student athletes. Stop and say hi to Rita and Nancy as your purchase your tickets for home events.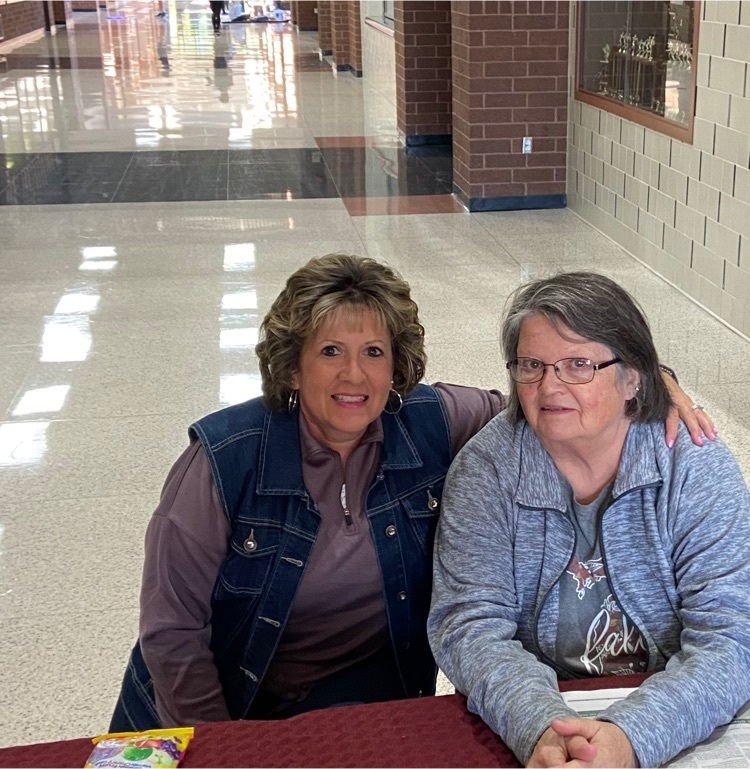 PLAY BALL!!! We are so excited to have another opportunity to play football and cheer this season. Knowing that high school athletes have a finite number of opportunities to compete it has been very important to the athletic department and coaching staff to find a replacement opportunity for our week 9 game. We will be playing Friday October 21st at 6:00pm at Lansing Everett. Everett is a division 2 football team with a student population of 1,140 students (for context Reeths-Puffer has 1,149 students). Everett is located at 3900 Stabler St., Lansing , MI. 48910, Roughly one hour and 40minutes from R-P. Everett has a 2-3 record and should be a great opportunity for our community to showcase our football and cheer programs respectively. Please understand that there will be no change to our sub-varsity programs, we will still plan to play a JV football game against Holland on Thursday October 20th at Reeths-Puffer at 6:00pm. As always GO ROCKETS!!!!!

Cold, windy, and wet day on the course. But our Rockets are so tough. Great perseverance by all of the golfers today as we hosted the Rocket Invite. Rowan Bluhm made the all tournament team and Paige Anderson won the invite with a 78! Great work Rockets 🚀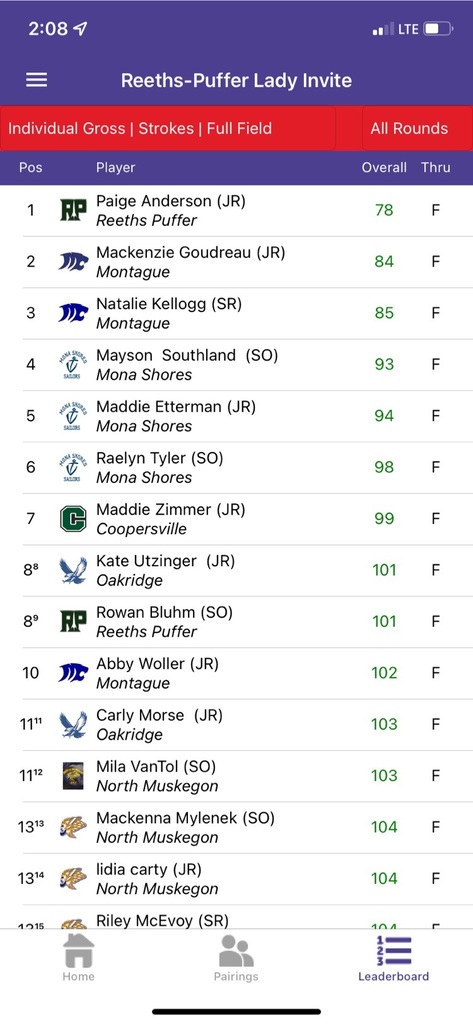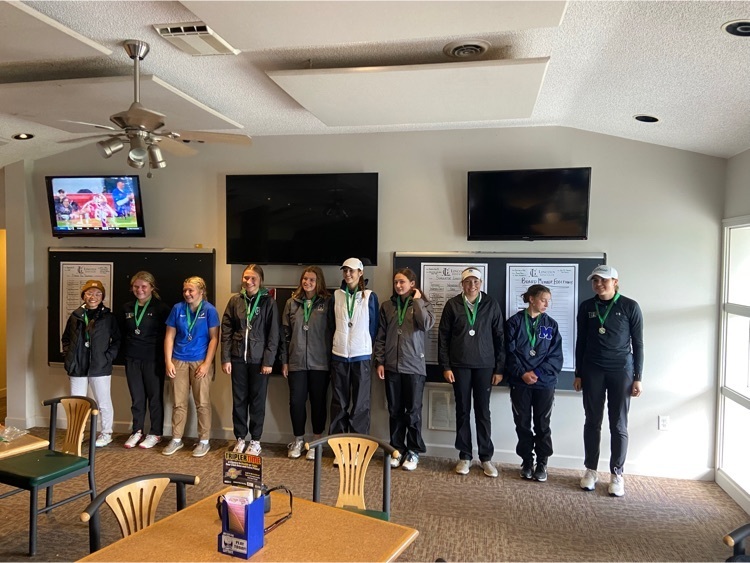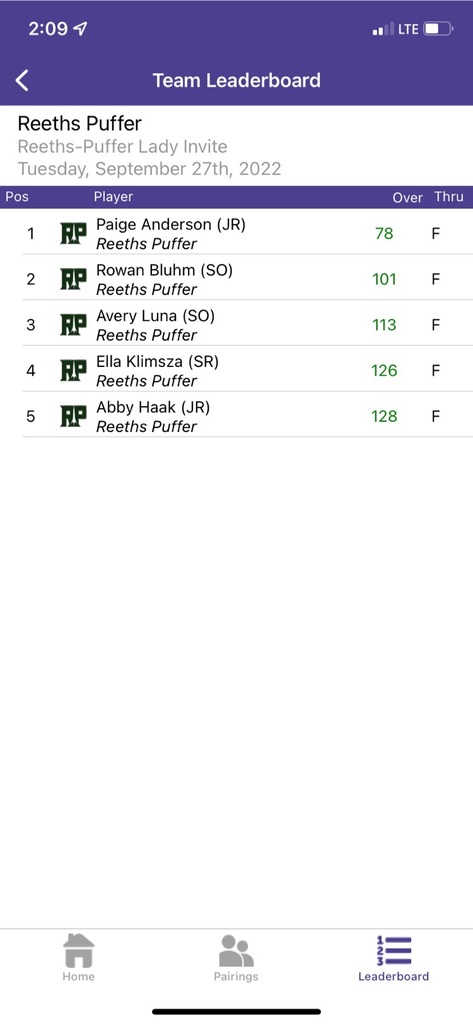 Rockets 🚀 complete a previously scheduled rain delay against Forest Hills Eastern with a 5-0 win! Goals scored by Isaac Ritsema Owen, Cohen Beck, and Owen Ritsema netted 2. Great work team

55-7 final Rockets 🚀

29-7 at half

22-0 Brody Johnson in again and Tayte Vanderleest in for the 2 point conversion.

14-0 Rockets Brody Johnson with a 3 year plunge.

This week in sports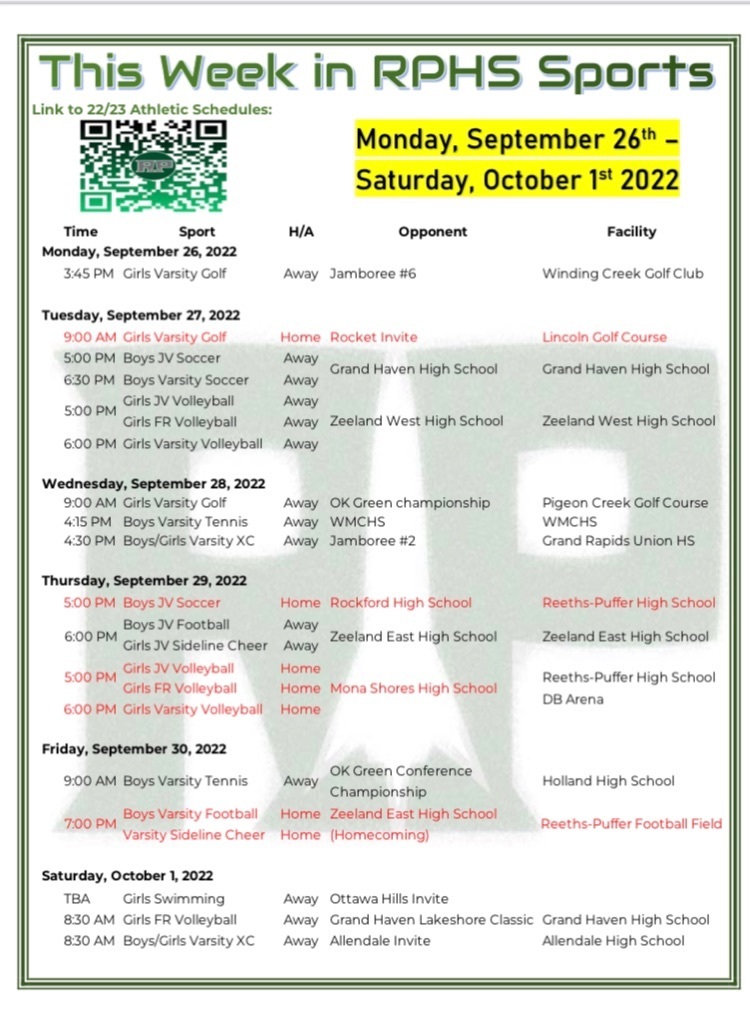 Kaden Malotke - Rocket Dawg of the week According to Coach Hankinson "This week Kaden pulled 2 slight upsets against two of the top three teams in our conference. He single handedly earned 2 of our 5 flight wins and was our only double winner of the week. Beating a player from Shores 7-5, 6-7 (5), 6-2 in a 3 hr match where the entire opposing team continued to cheer against him as he persevered using it as motivation. He followed it up Thursday beating another good player from Holland 7-5, 6-4. The manner in which Kaden wins is one of his best qualities. He kills his opponents with kindness (Polite, honest, encouraging, and complementary) during the match then contrasts it with non stop effort and determination to crush the tennis soul of each opponent. He moves like the energizer bunny racing from net to fence and sometimes nearly on the adjoining courts to attempt to get balls that are winners against anyone else. Kaden also is respectful towards all of his coaches and self appraising following his earlier losses after the switch to singles. Week 1: I need to serve better to win at singles I'll work on that tomorrow. Week 2: I need to find my opponents weakness before coming to the net automatically like it doubles. I need to wait for my opportunity. When asked about switching the lineup, from doubles to singles, he said sure, " I will be friends with Zade forever, I just want to do what is best for the team to win. Now he is doing exactly that! I love this young man."

Incredible grit and perseverance from our freshman football team tonight. They came from behind to beat Wyoming 14-13. Great win Rockets 🚀

Shout out to our incredible ticket takers at tonight's freshman football game. Greg and Ani met everyone with a smile. Thanks for helping make R-P sports possible and positive for our students! Go Rockets 🚀

Attention Rocket soccer fans, our games against Mona Shores today is on as planned. There is a potential of a delayed start to the junior varsity game. Games and warmup will not start until 30 minutes after the last lightning strike/thunder. There is a potential of a delayed and abbreviated JV game. Plan on varsity kickoff by 6:30.

Rocket Dawg: Lauren Nelson According to coach Birr, "Lauren has embodied what it means to be a team player for all 4 years of her high school volleyball career. Starting on the JV team as a setter and now as a right-side, she has been willing and able to contribute to the team in whatever position is needed. Last year Lauren fought hard for a starting position, and this year that hard work has paid off. No matter if her position is on the court or on the bench, you can hear her supporting her teammates and communicating during every rally. Lauren puts the work in not only for herself, but for her team. That dedication, perseverance, and grit makes her the perfect example of a Rocket Dawg."

Call before the storm. Kickoff 7:00pm Go Rockets 🚀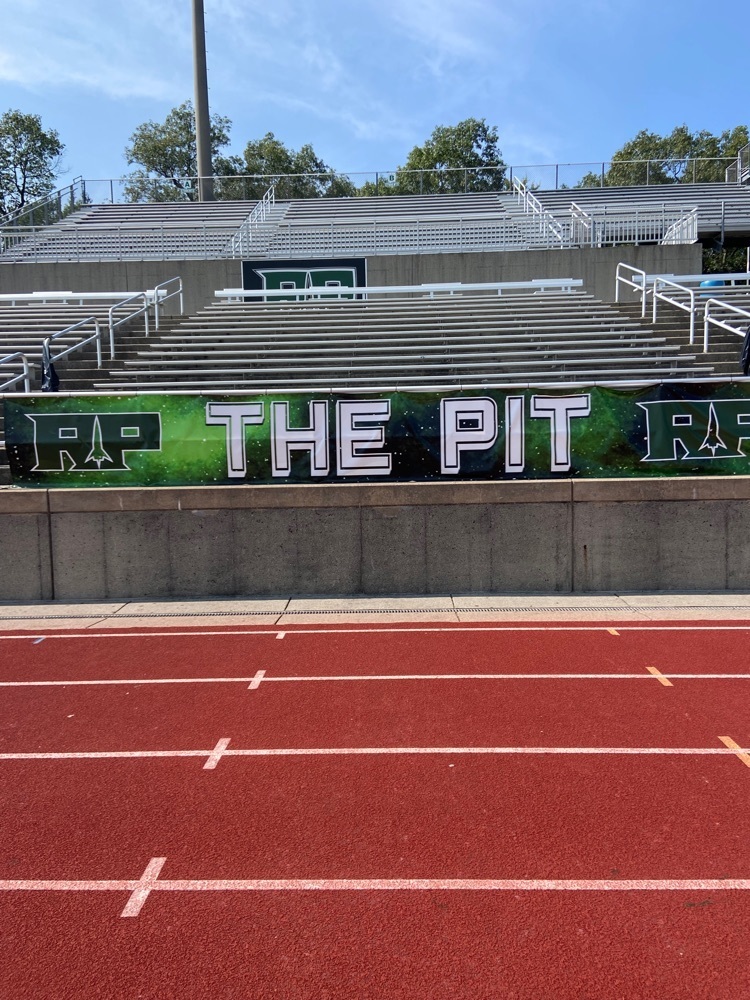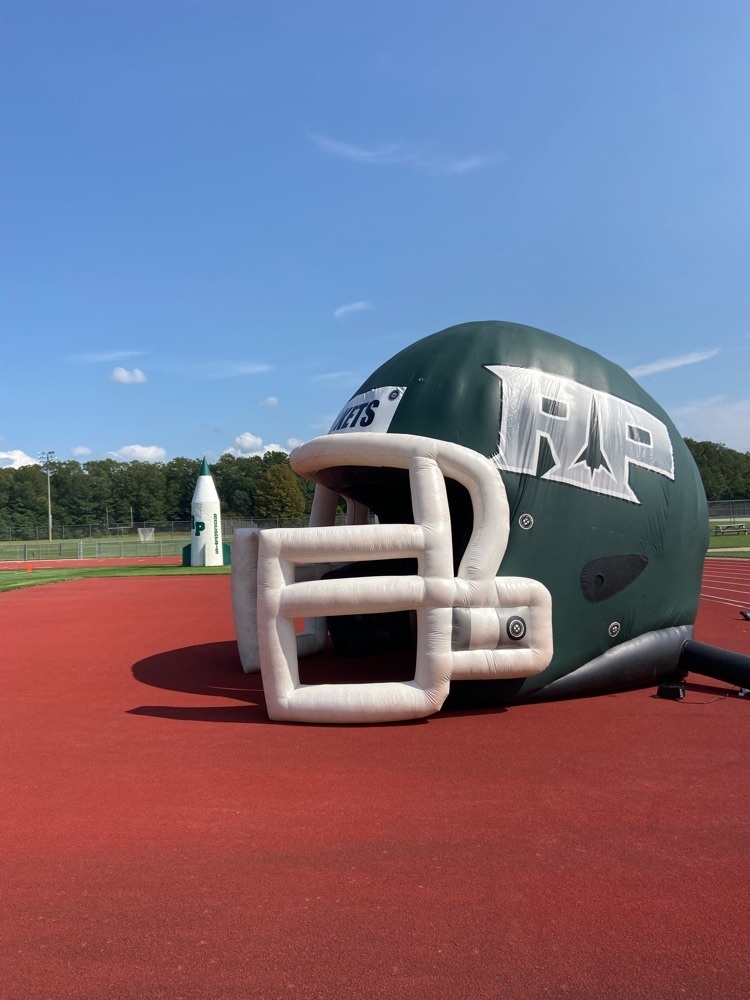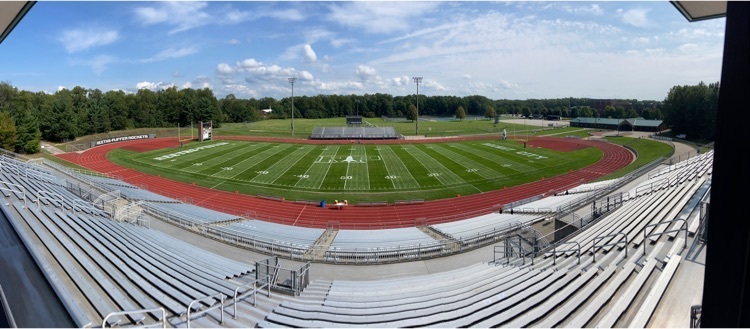 this week in sports