Leah B earned a social media shout-out. She says hello to her brother, and wishes everyone a very happy summer!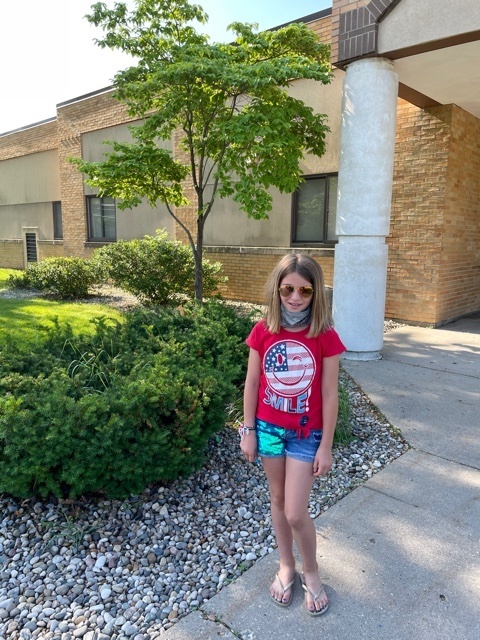 Good Evening Central Families, Reminder: Tomorrow and Friday, June 10 & 11 are half days. Students dismiss at 12:00pm. Please return your chromebook and any library books you may still have! Thank you!
End of Year Spirit Week! Our kiddos have certainly earned a little extra fun to close out the year!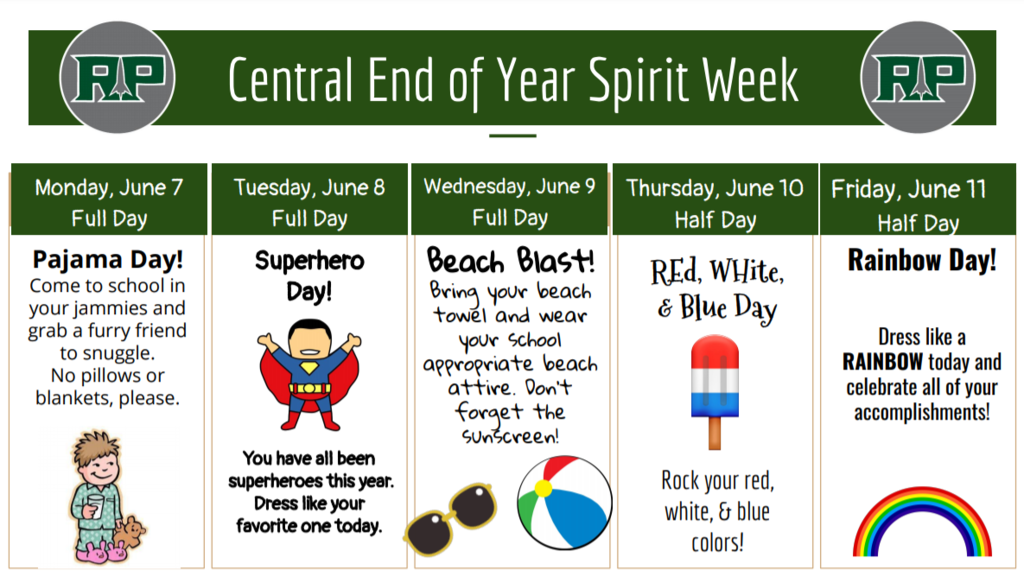 Two students from Mrs. Smith's class earned shout-outs for the Rocket Way on Display! Nolan R. is excited for summer, and wants his mom to know he loves her! Robby B. says hello to his sister Leah, and wants incoming Rockets to know they'll love Kindergarten!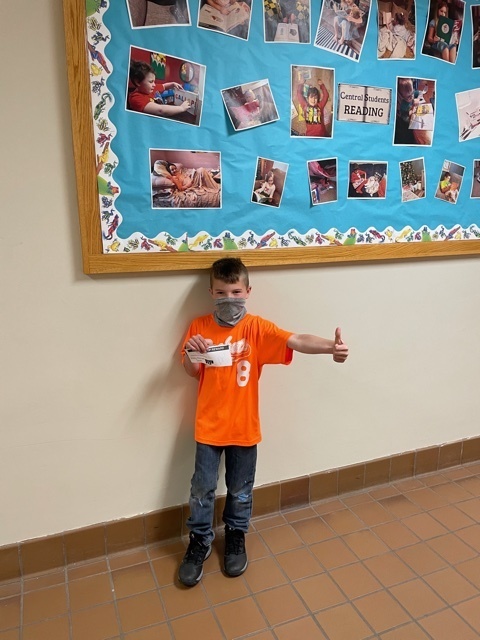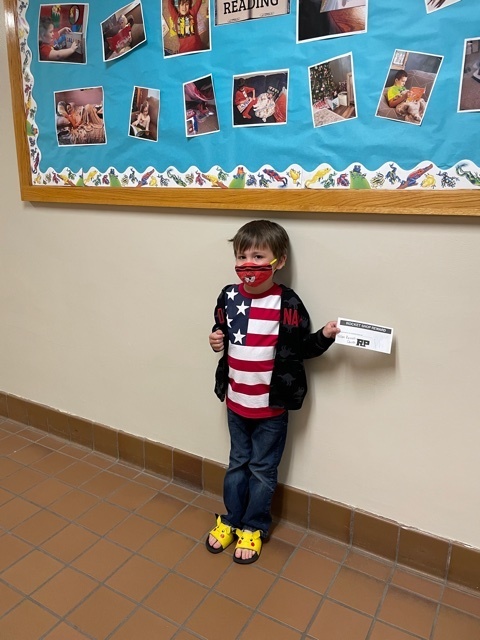 Kindergarten Registration is happening now! Help us build and prepare for the best year yet! Click on the 'New Enrollment Info' tab at reeths-puffer.org Contact the office with any questions, 744-1693

This is the last week for Art to Remember Orders. The deadline is Friday, May 28. Thank you for your support!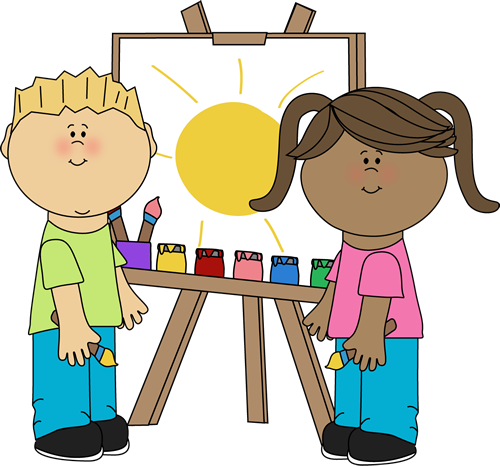 The Emergency Broadband Benefit Program is a Federal Communications Commission (FCC) program that provides a temporary discount on monthly broadband bills for qualifying low-income households. If your household is eligible, you can receive: >Up to a $50/month discount on your broadband service and associated equipment rentals >A one-time discount of up to $100 for a laptop, tablet, or desktop computer (with a co-payment of more than $10 but less than $50) Only one monthly service discount and one device discount is allowed per household. The FCC has announced that consumers can begin applying for and enrolling in the Emergency Broadband Benefit Program on May 12, 2021. The program will end when the fund runs out of money, or six months after the Department of Health and Human Services declares an end to the COVID-19 health emergency, whichever is sooner. Link:
https://getemergencybroadband.org/
Last year, we had a vision of adding a Kinder-Garden Sensory Garden to our playground. Unfortunately, when the pandemic hit, those plans were halted. Although this year has been different and many things have been abnormal for our kindergarten students, beautiful things have come out of the uncertainty! 💚 We are so proud of how hard all of our kindergartners have worked to transform our grounds. We have spread 5 yards of top soil, 5 yards of mulch, raked up countless bags of leaves, and planted seeds in our classroom. Last week, we finally saw it all come together. We have two "taste" beds with tomatoes, cherry tomatoes, green beans, and sweet banana peppers. We have a "smell" bed with lavender, mint, basil, thyme, and a few other smells. Our "touch" bed, has plants with so many cool textures. Finally, our "see" bed is a garden that not only has beautiful flowers, but they also attract butterflies! 🪴 🦋 🌸 We will be adding more pieces over the next couple of weeks, but we are so excited to present our Kinder-Garden to the school community, and to watch it bloom in the weeks to come. Please stop by and check out our kiddos' hard work and enjoy watching the garden grow throughout the spring and summer! -Central K Team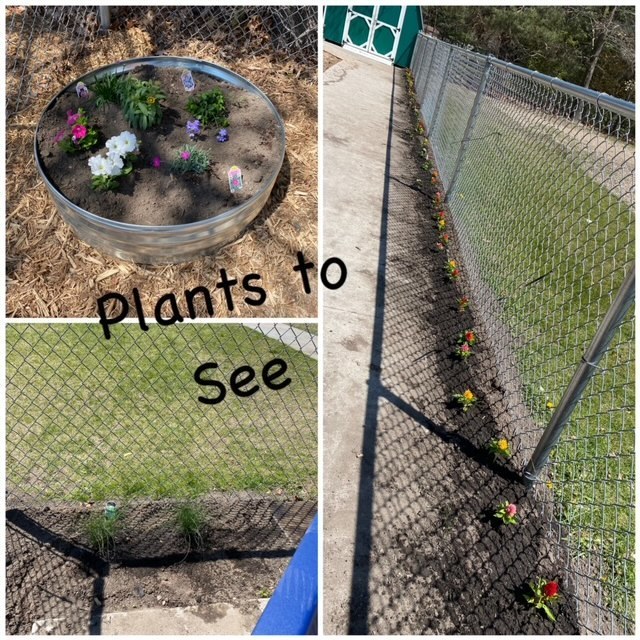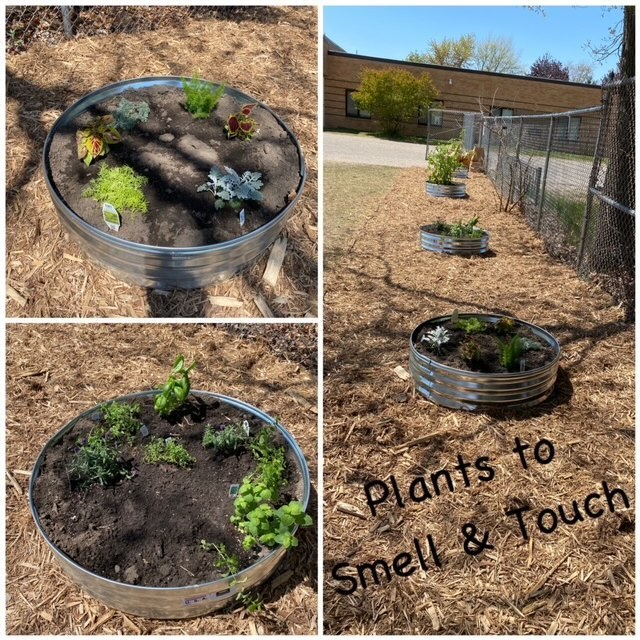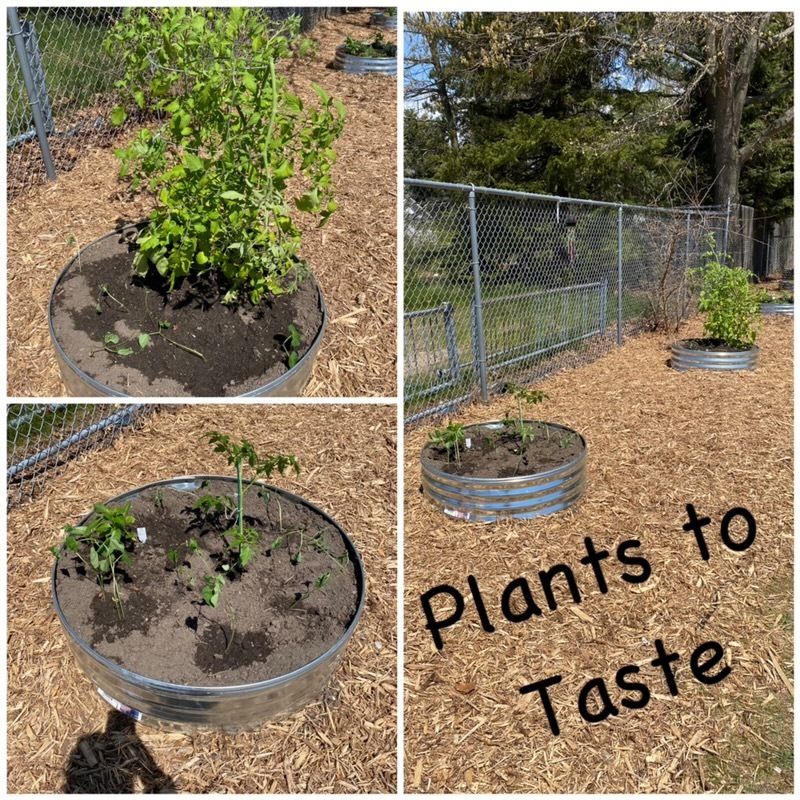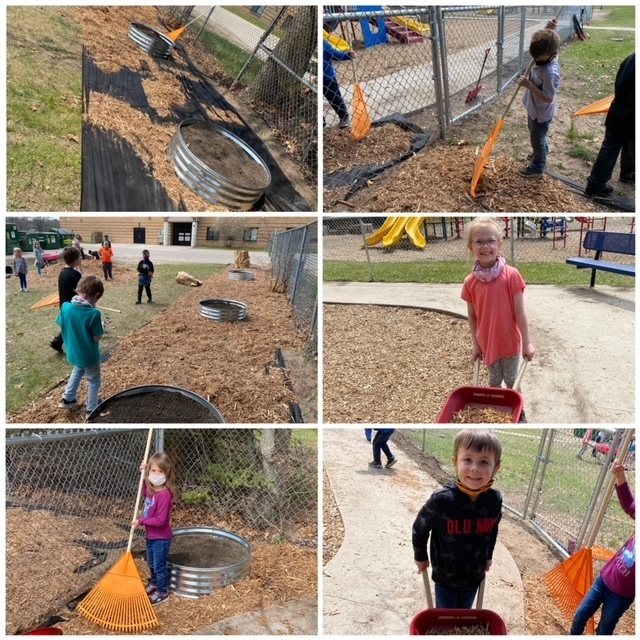 Special thanks to the many families that joined our community courtyard cleanup this morning, making the learning space even more beautiful and safe while preparing several areas for 2nd graders to plant a native pollinator garden this week.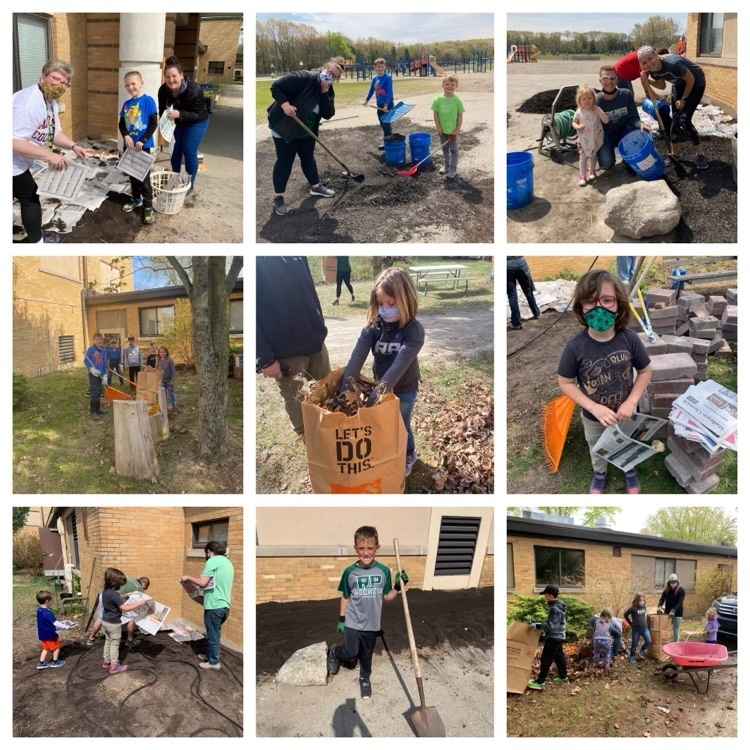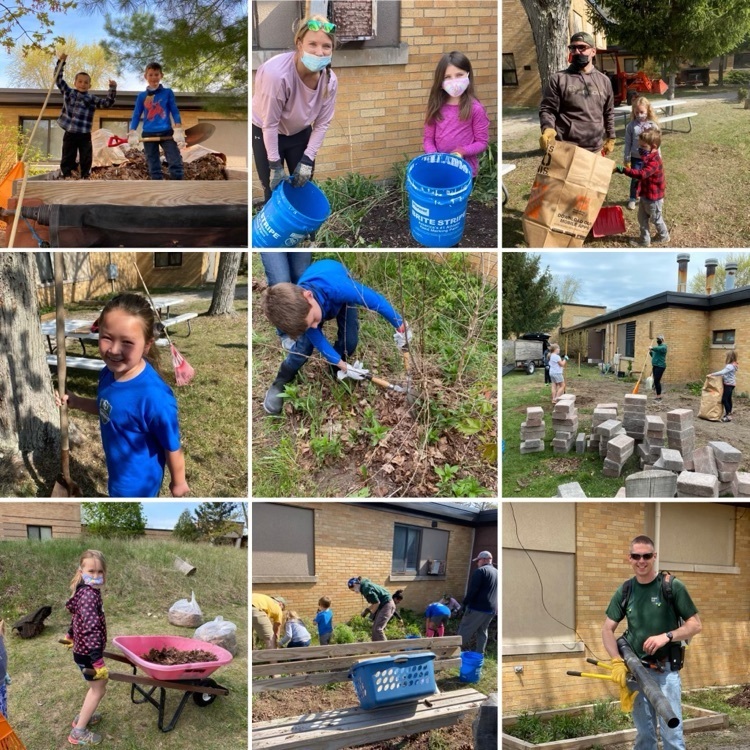 Celebrating more Rocket Readers!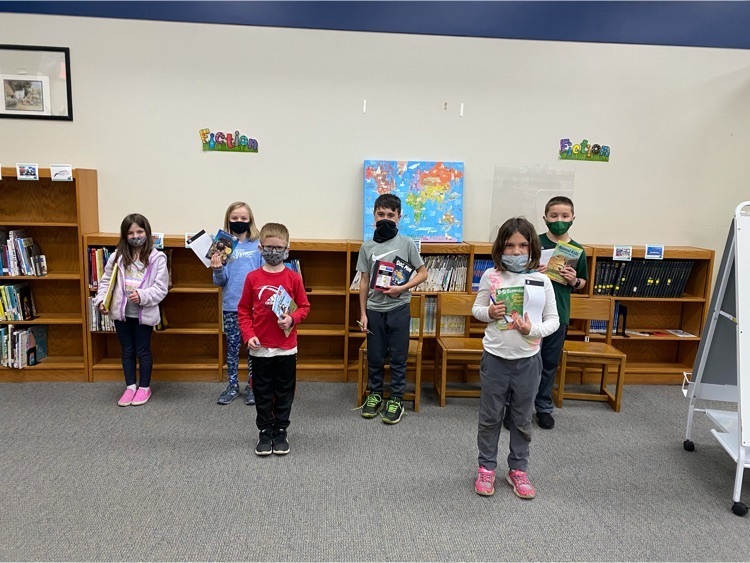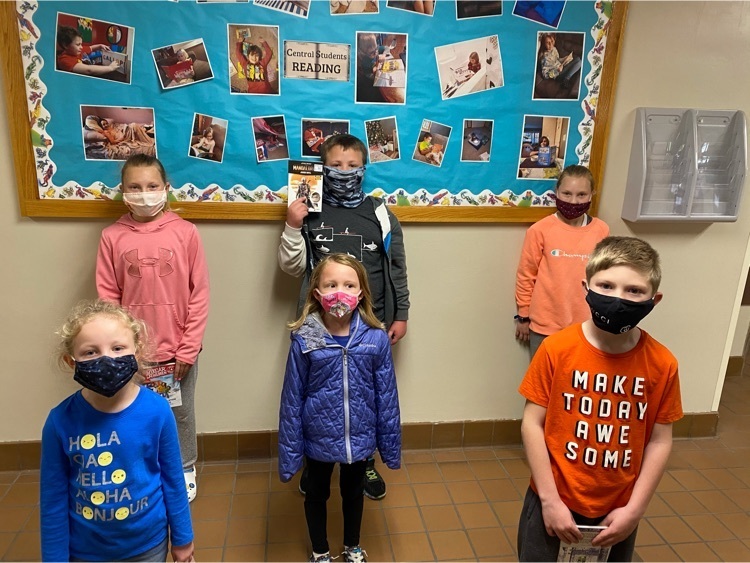 Support our students and help them gain the confidence and skills needed to succeed. We're looking for individuals to serve as AmeriCorps members this summer (June 14 - August 14) with Michigan Education Corps Summer Corps. Learn more and apply at
https://bit.ly/MECsummer20
.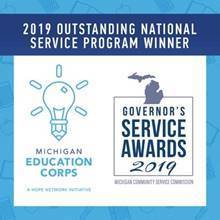 A GREAT week that included Earth Day, outdoor play, and more Rocket Readers on display!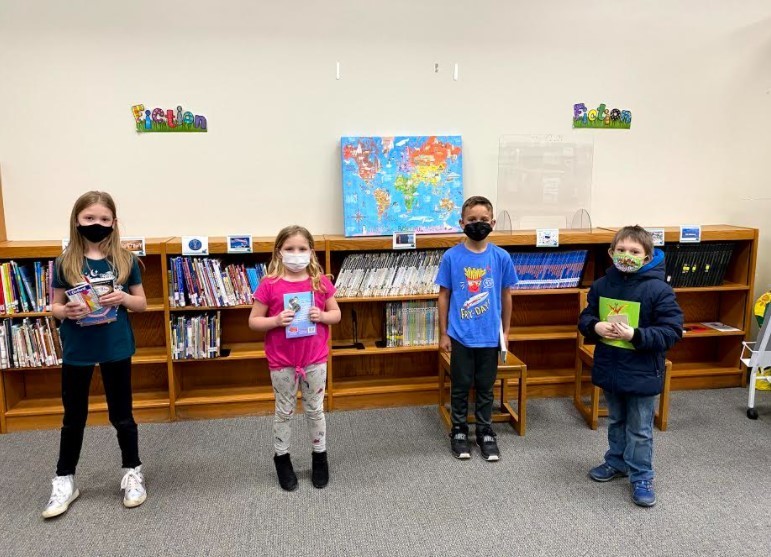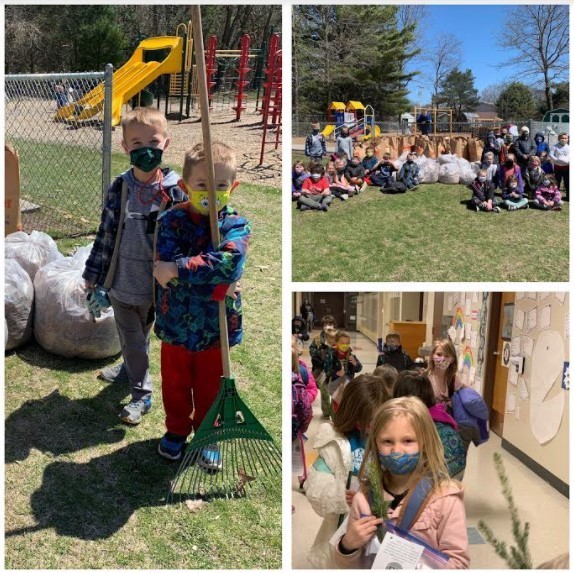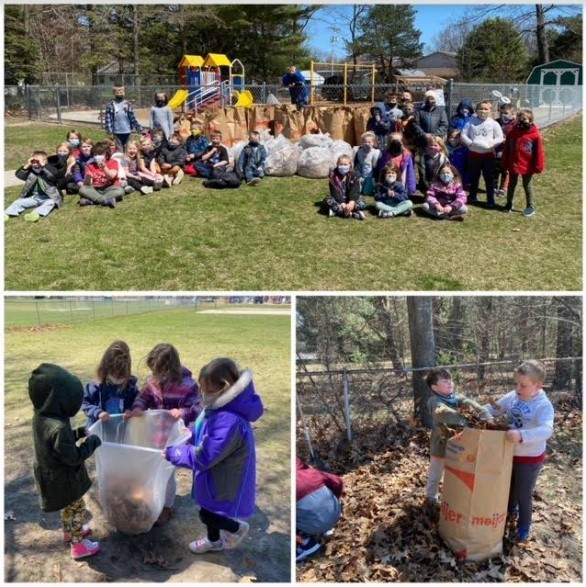 We had an impressive 312 BINGO entries!!! Awesome job Rocket Readers! Congratulations to Brennan K, Brezlynn R, Hailey P, Amos H, Clare C, Brooklynn S, Braiden E, Hope G, Josie C, and Nevayah A for being our first wheel winners. More prize drawings to come!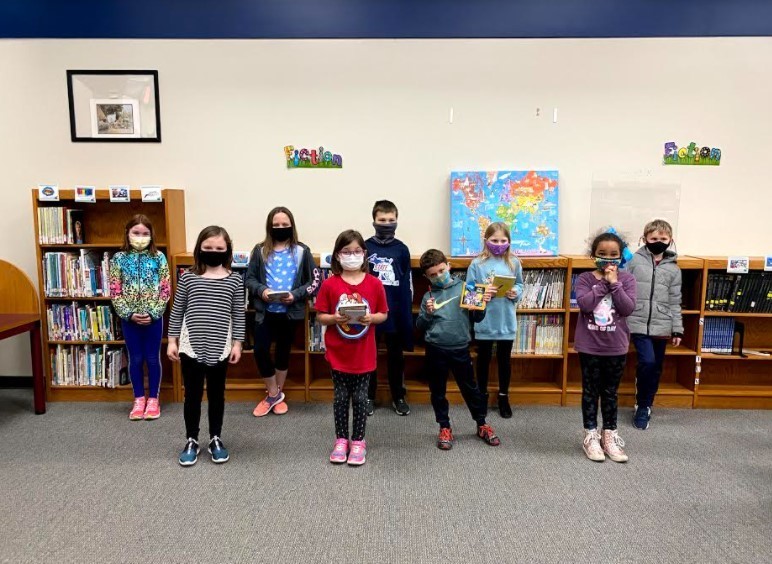 Good Afternoon Central Families, Important Reminder: Students will not report to school tomorrow, April 12. Please look for further communication from the school district on Monday.
Third grade students have been learning about Earth's water, including the impacts of littering and pollution. They spent time cleaning up around the building and playground, created models to understand water supply, learned about the water cycle by pretending to be a water droplet, and tracked water paths by making a water cycle bracelet. Students also discovered that even though we live on a watery planet, freshwater is limited. They'll soon create a public service announcement about conserving and protecting this precious natural resource!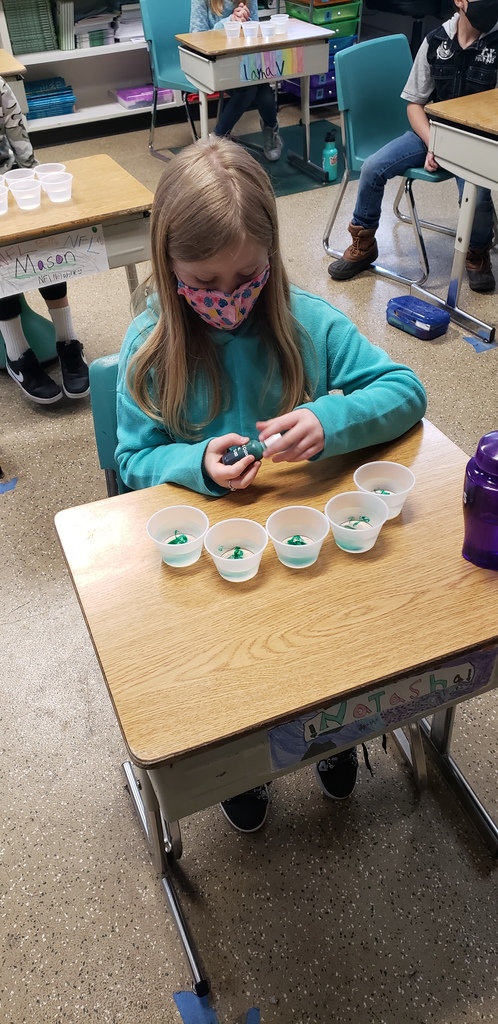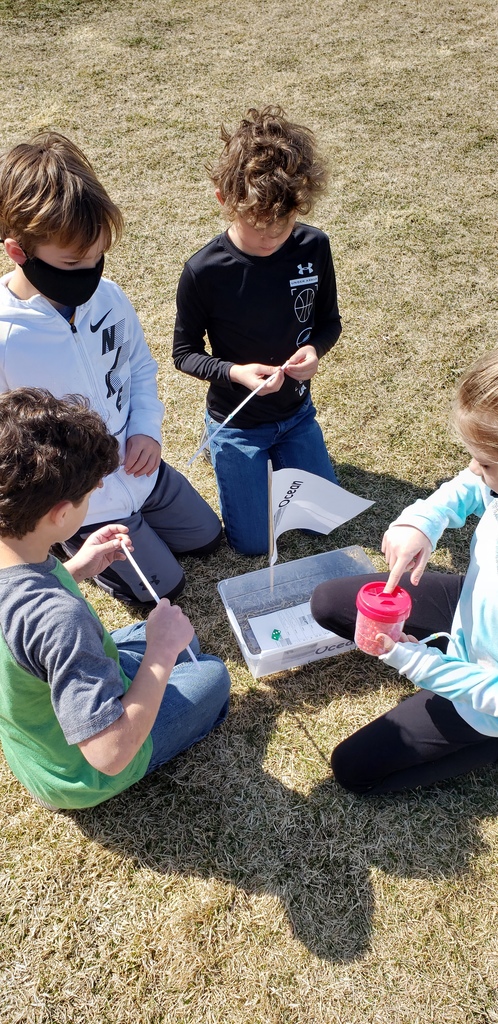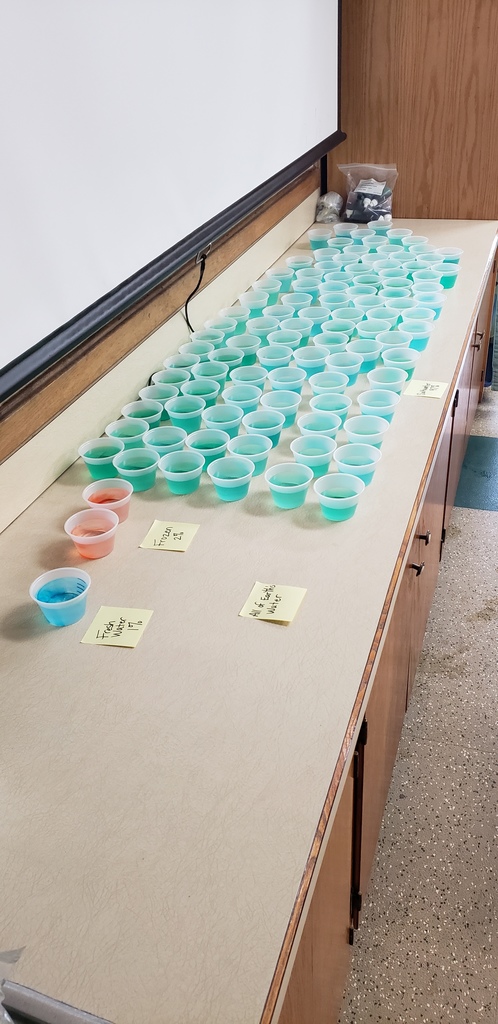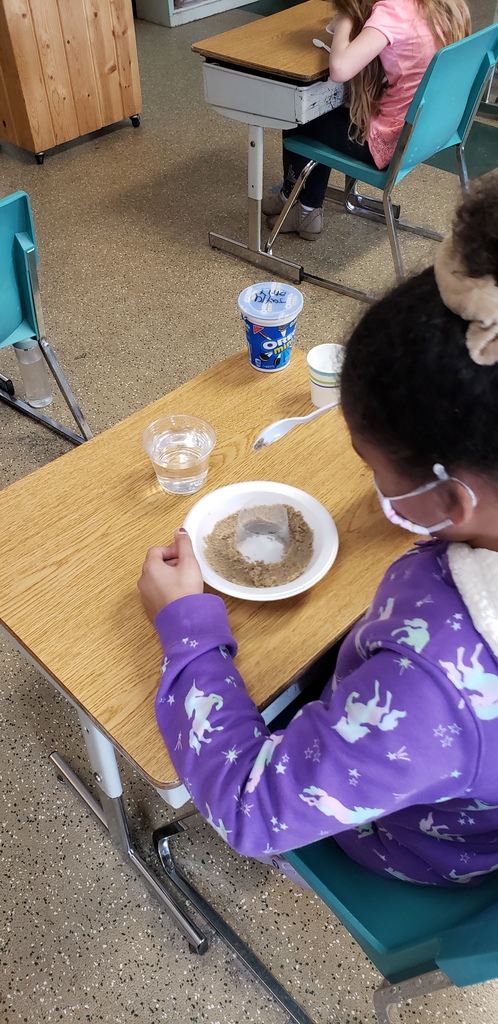 Summer Camp Break a Leg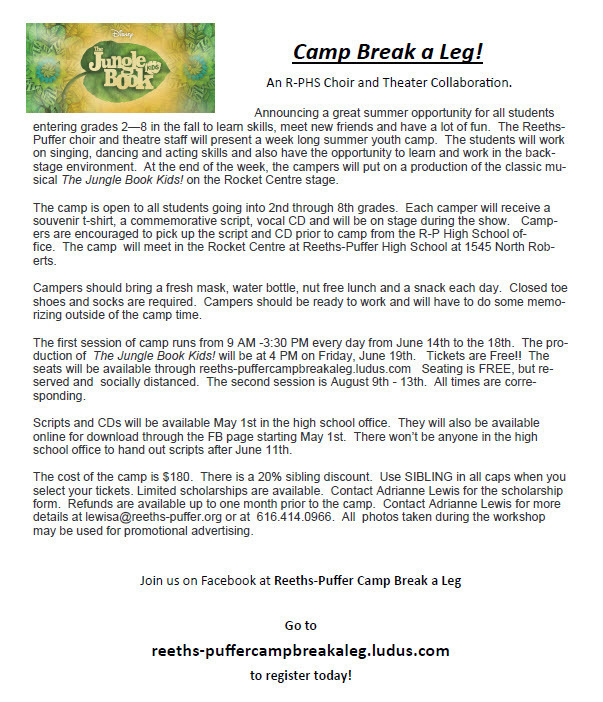 You still have time to complete your March Reading Month BINGO squares! Submit your card to your teacher by next Friday, April 2nd. Literacy prize drawings will take place following Spring Break!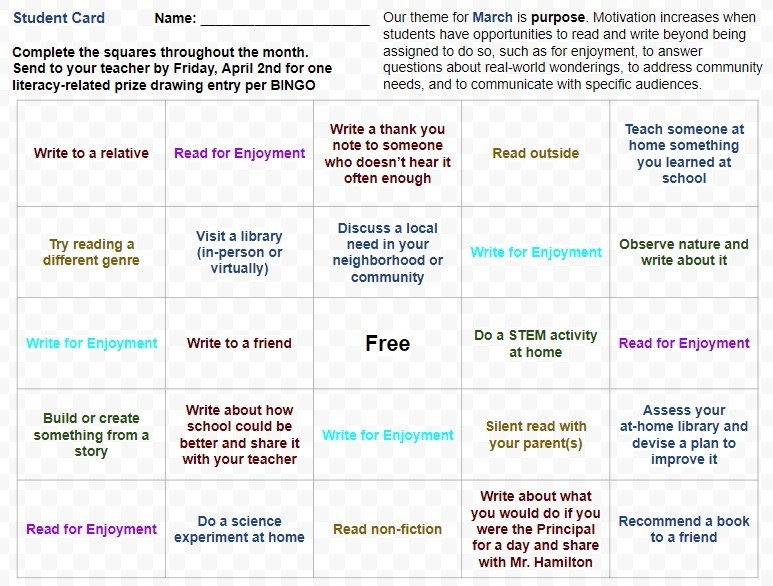 Preston and Lennon earned social media "shout-outs" for the Rocket Way consistently on display! Preston says hello to his family, especially his cousins. Lennon says, "Hi mom," and adds, "Central is the best!"