Good Afternoon Central Families, Important Reminder: Students will not report to school tomorrow, April 12. Please look for further communication from the school district on Monday.
Third grade students have been learning about Earth's water, including the impacts of littering and pollution. They spent time cleaning up around the building and playground, created models to understand water supply, learned about the water cycle by pretending to be a water droplet, and tracked water paths by making a water cycle bracelet. Students also discovered that even though we live on a watery planet, freshwater is limited. They'll soon create a public service announcement about conserving and protecting this precious natural resource!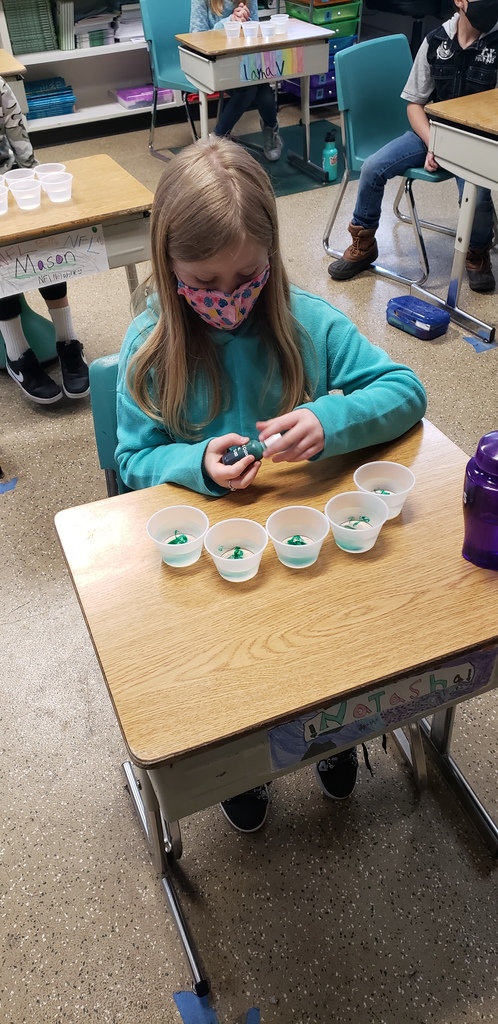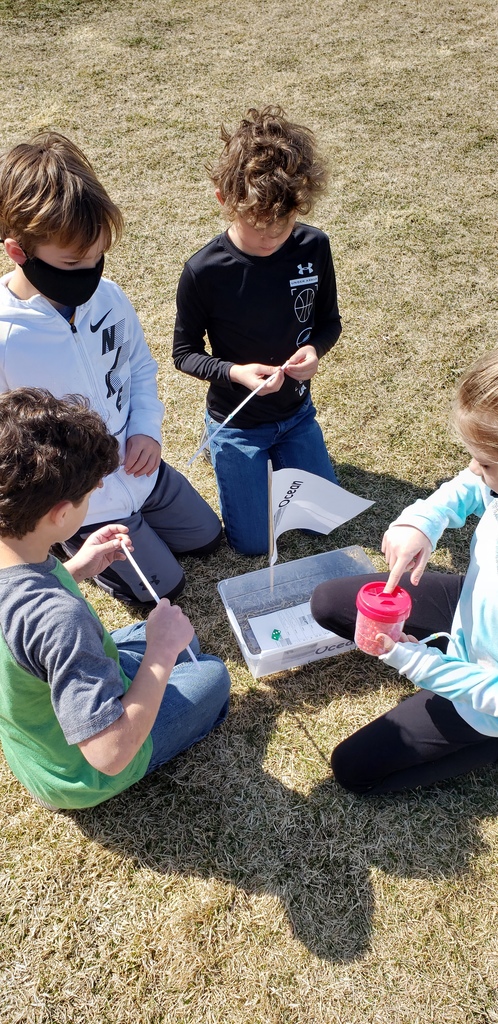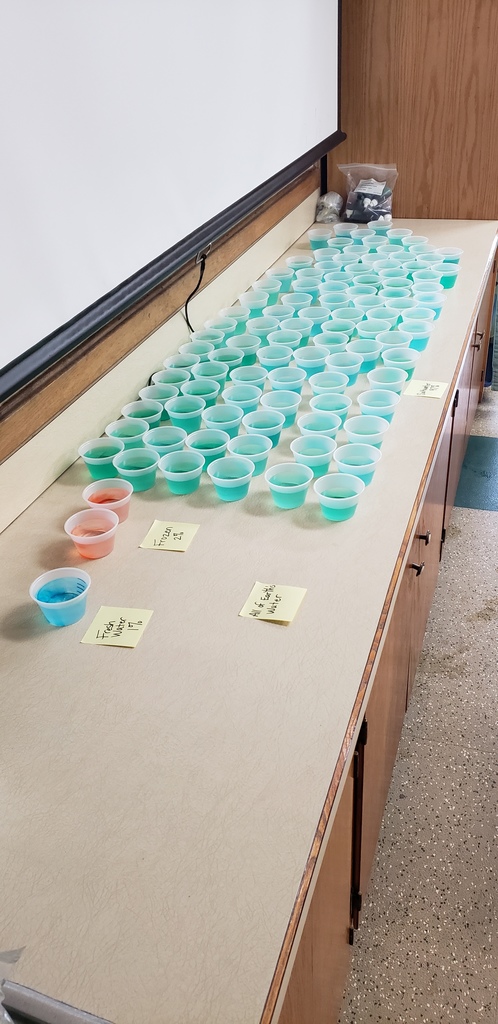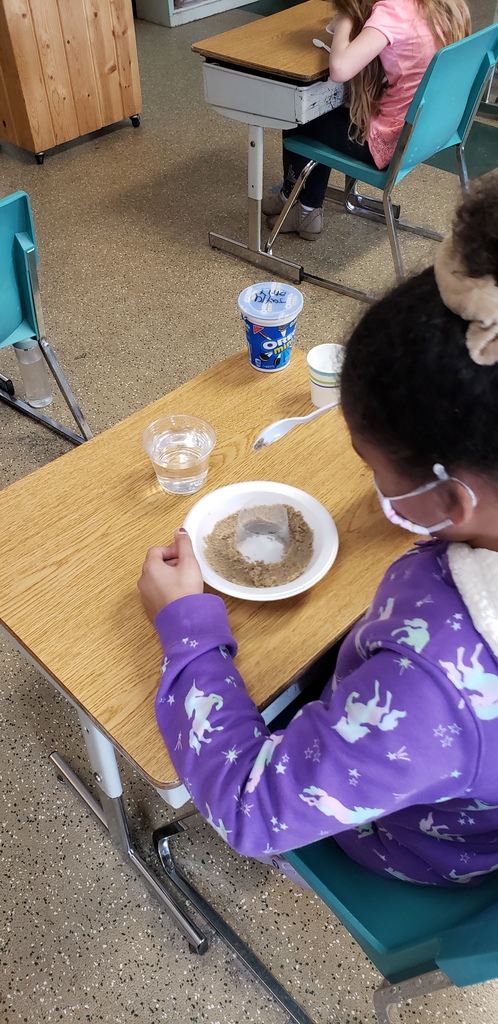 Summer Camp Break a Leg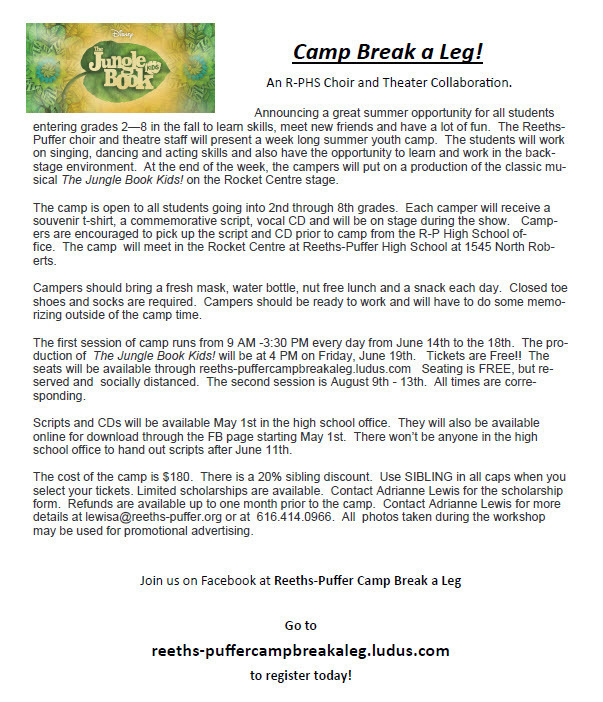 You still have time to complete your March Reading Month BINGO squares! Submit your card to your teacher by next Friday, April 2nd. Literacy prize drawings will take place following Spring Break!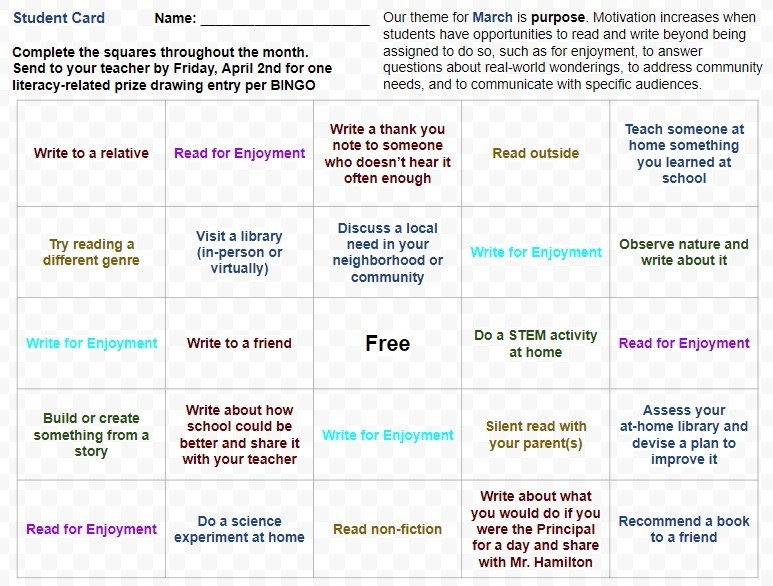 Preston and Lennon earned social media "shout-outs" for the Rocket Way consistently on display! Preston says hello to his family, especially his cousins. Lennon says, "Hi mom," and adds, "Central is the best!"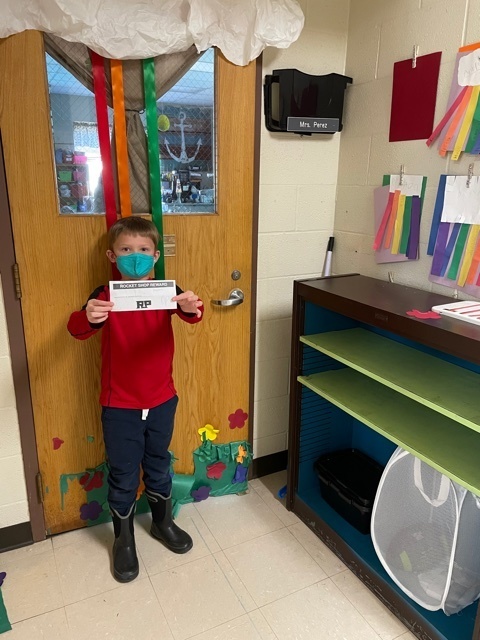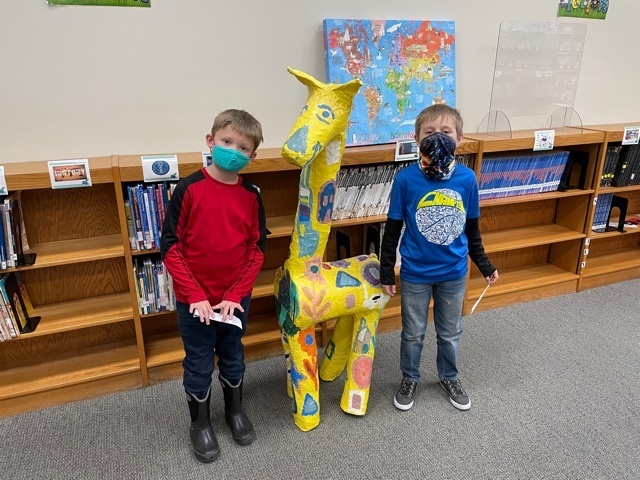 Thank you CEPTO for your partnership in purchasing a NEW book for EVERY in-person AND virtual Central student! We LOVE our new books!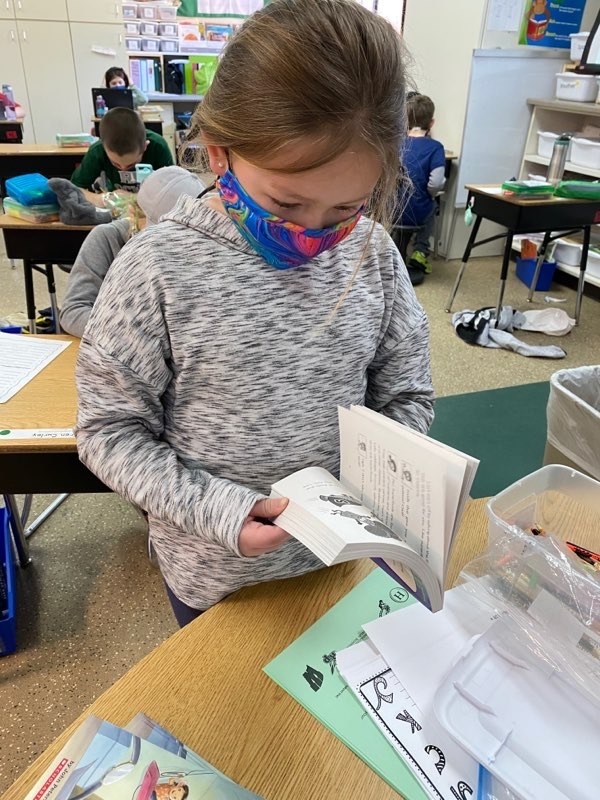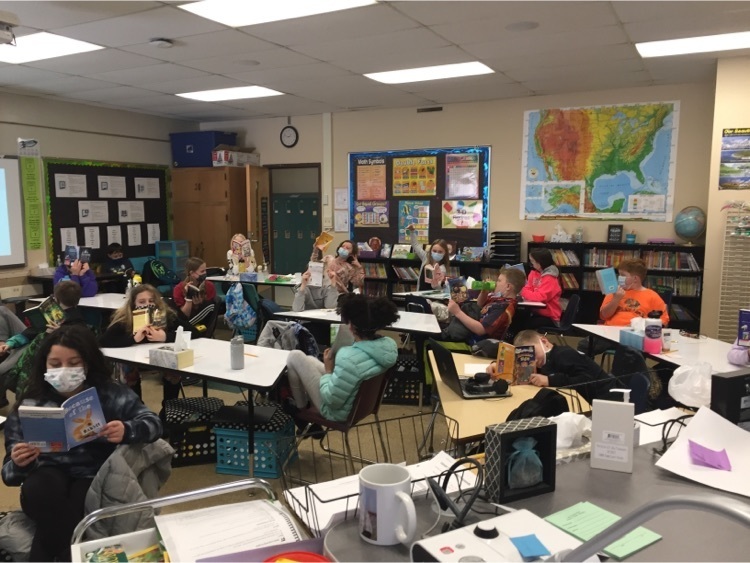 Free Preschool Info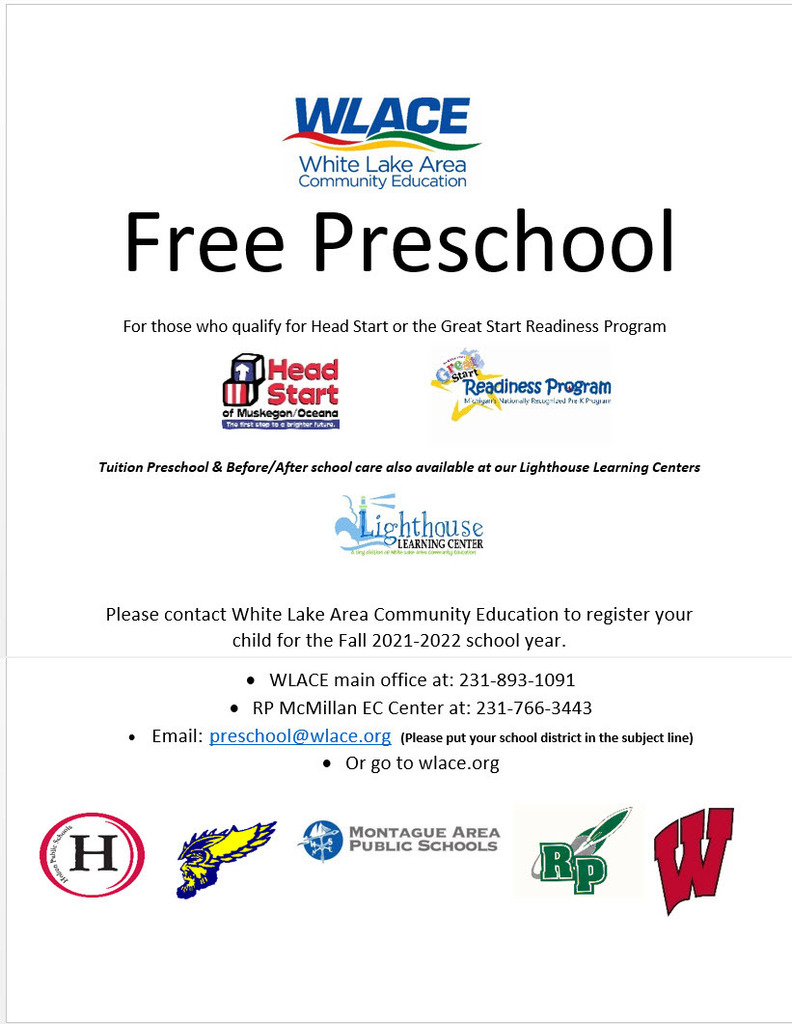 Students will be bringing home a BINGO card for March Reading Month. You can also locate within the News section. Our theme for the month is purpose. Motivation increases when students have opportunities to read and write beyond simply being assigned to do so. Teachers will also be playing BINGO this month with classroom activities related to purpose. Enjoy!
Reminder: Today is a half day. Students dismiss at 12:00.
As Mr. Edwards shared a short while ago, tomorrow will be a remote learning day. Students were sent home with what they'll need to engage in learning opportunities, and teachers will be communicating the learning plan for tomorrow soon.
Kindergarten students celebrated World Read Aloud Day by engaging in many stories read from family members via Zoom.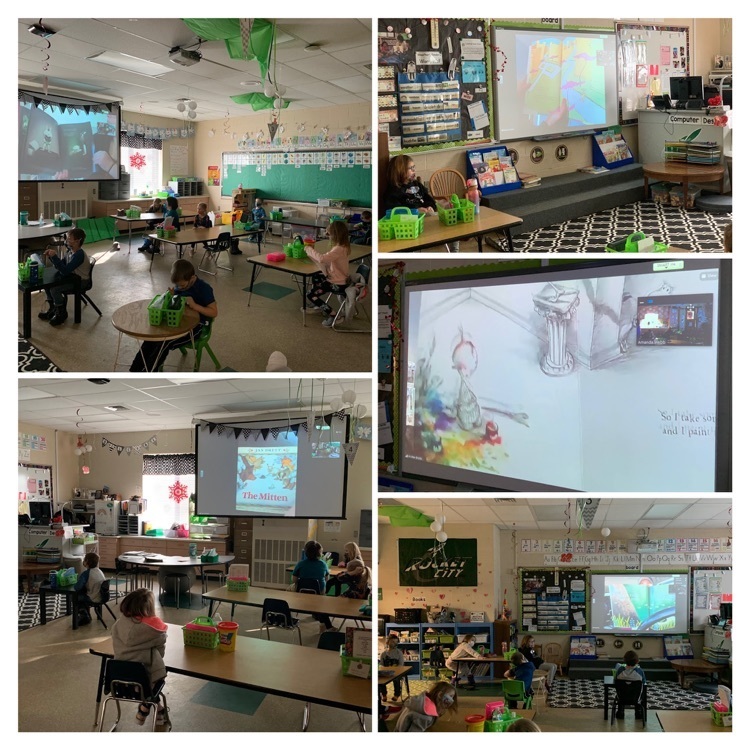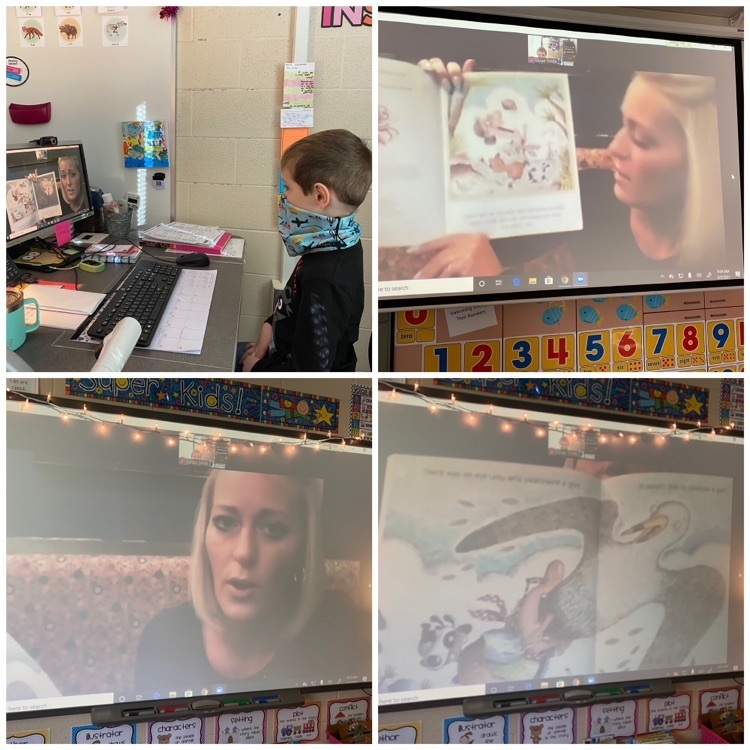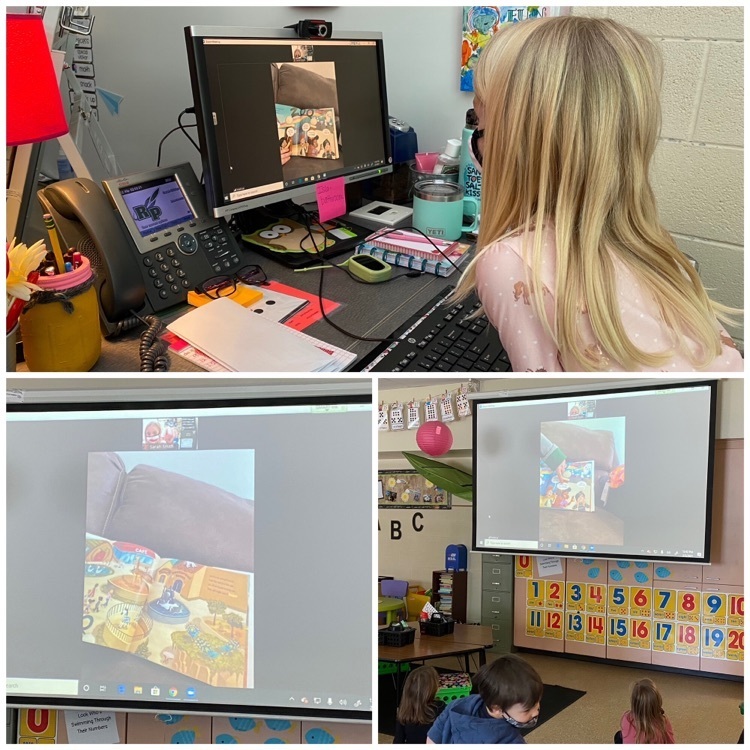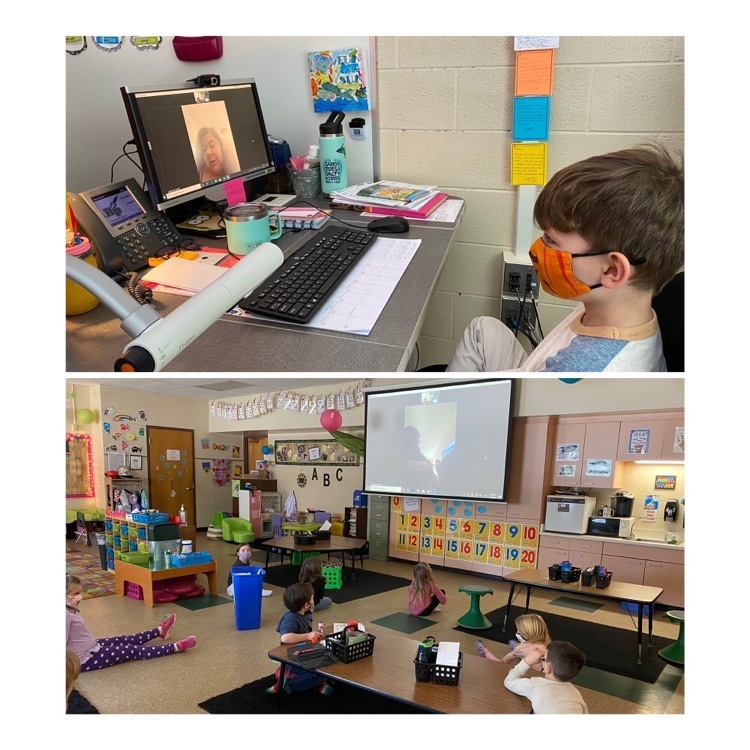 Central Elementary has been CANned. And, together, we CAN make a difference. Thank you for considering a donation supporting local food pantries.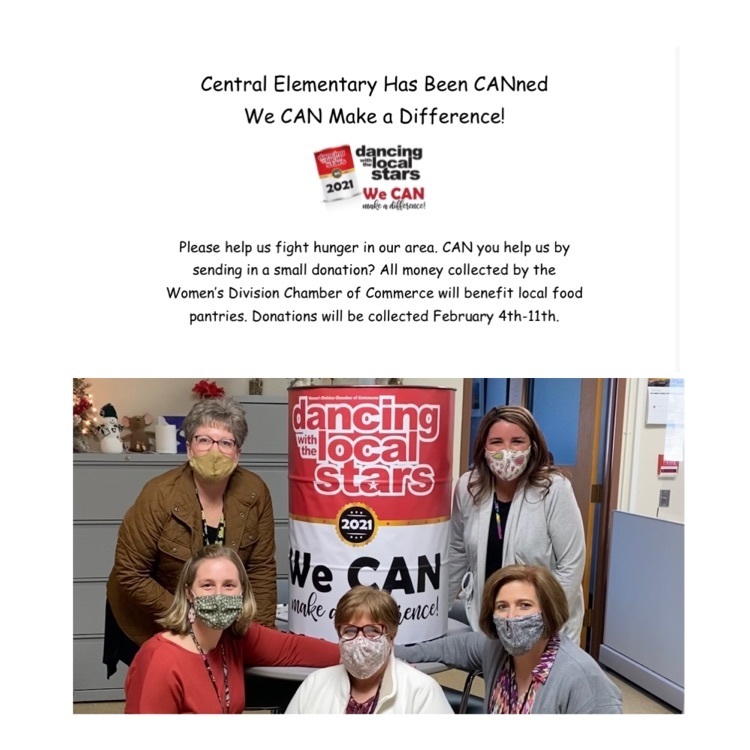 Our second grade students have partnered with the Y these past two months to learn more about keeping their bodies strong. Thank you Ms. Andi and the Muskegon YMCA for helping to promote, inspire, and encourage healthy living!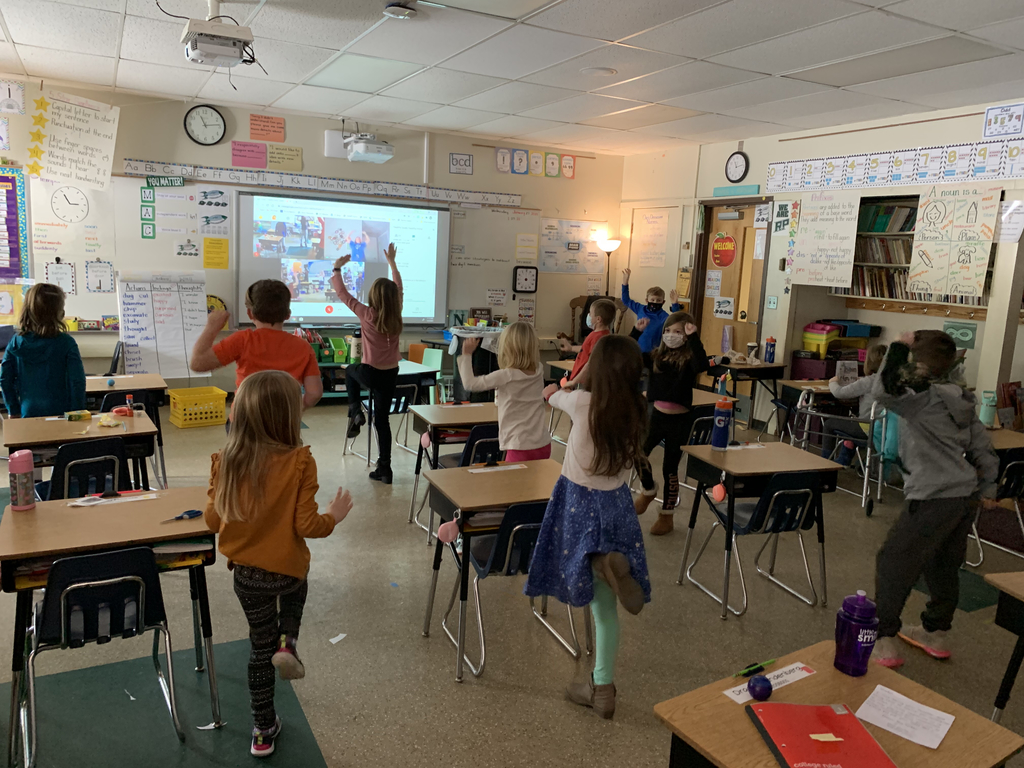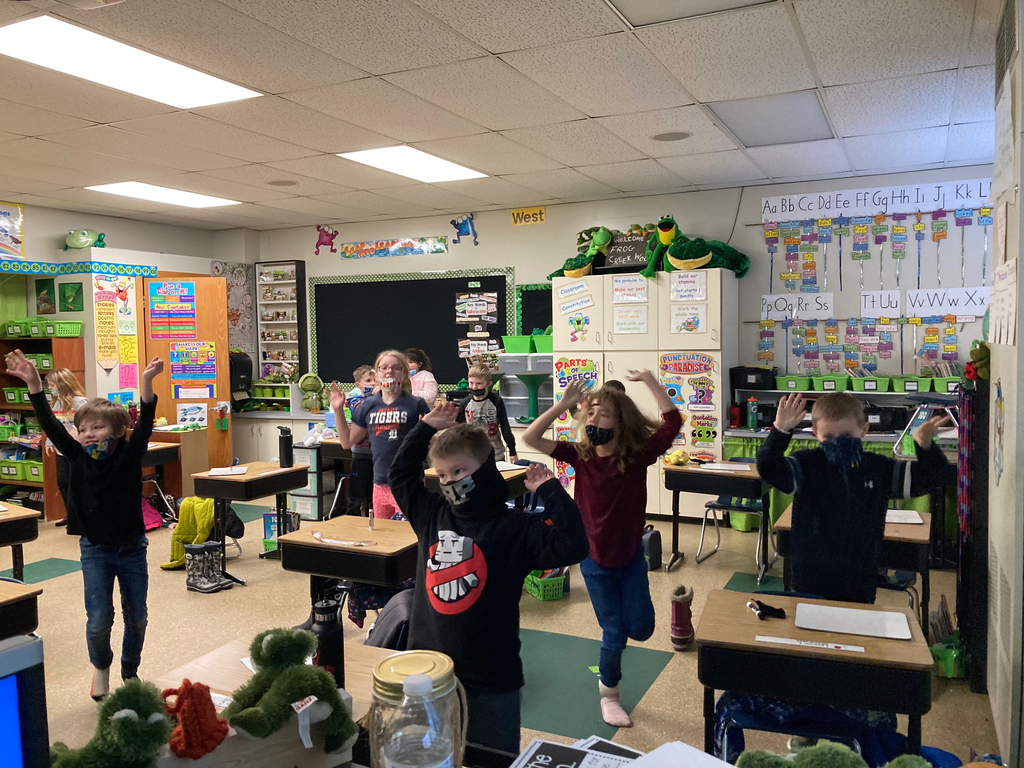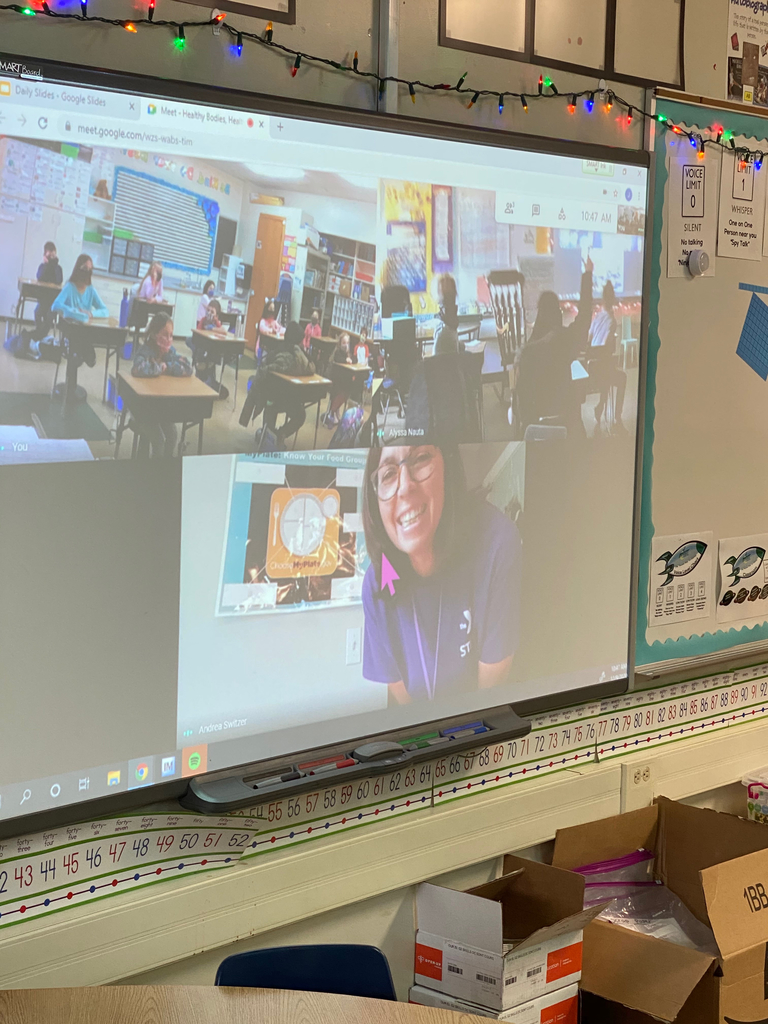 We are extremely excited for many of our friends to return to in-person learning tomorrow, and for our RV friends to join an R-P teacher! Tomorrow will be a memorable day!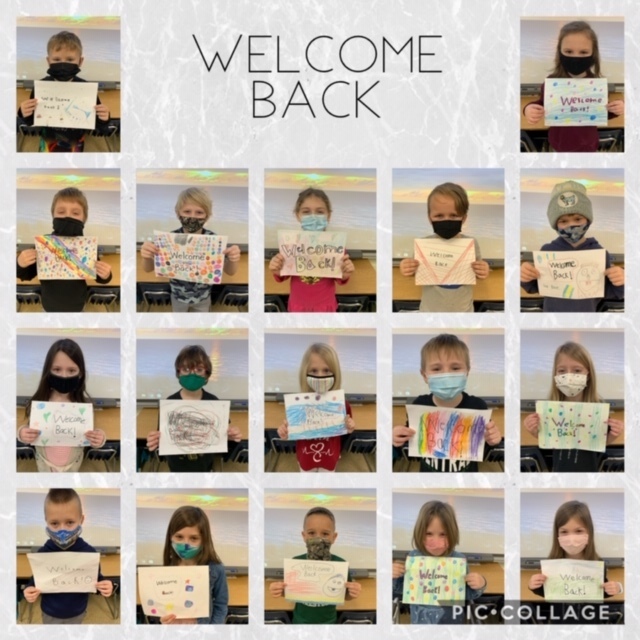 Outdoor play and another GREAT day!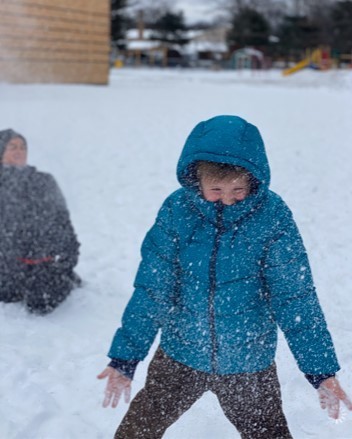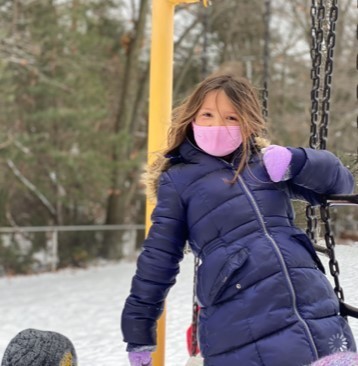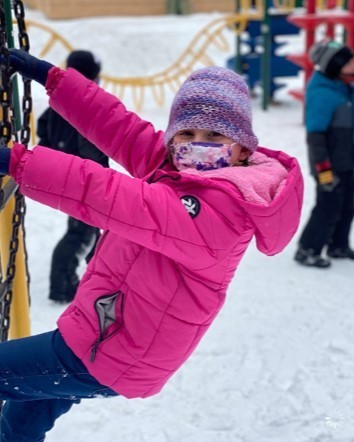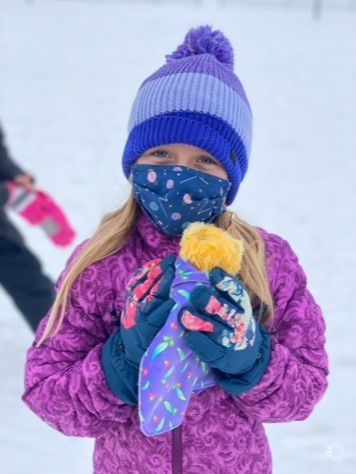 ALL students will continue to eat breakfast and lunch FREE until June 30, 2021! IMPORTANT: Please complete a school lunch application if your income has changed since you last filled one out or if you have not yet completed one this year. This information is super helpful for R-P funding, but also necessary for foodservice to have. Complete the form online at lunchapp.com. THANK YOU!

Meet our Parent Support Partner, Chace Willard! CHACE CAN HELP • Navigate resources for parents that have youth with complex needs • Connect with other parents with similar lived experience • Advocate alongside you when working with the school or a child-serving system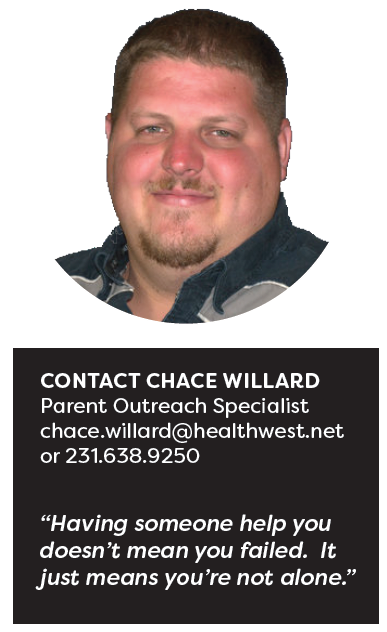 Important Reminder: R-P Light Show this evening and tomorrow evening from 5:30-7:30pm at the HS. Join us in cheer and support our display!