Our Reeths-Puffer Color Guard is looking for students, grades 8th – 12, that would like to compete with our nationally recognized marching band in the fall. On Wednesday, March 23rd, there will be an open clinic, in the RPHS cafeteria, for anyone interested. The clinic will be held from 6pm – 7pm and is absolutely free. Our color guard coaches and high school team members will work with you on some basic dance and spinning concepts while giving you and your parents an opportunity to meet some team members and speak with the coaches. Don't miss out on this amazing opportunity! There are flyers in the main office.
Middle School Track Attention all students interested in running track. Spring is right around the corner and track season is fast approaching. There is a sign up sheet in the office, please sign up if you are interested in running track. Also, there is an informational packet to pick up in the office when you sign up. Monday March 28th will be the first practice at the high school track from 3:00-4:30. You will ride your bus over to the high school track for practice. If you do not normally ride a bus you will take bus #7407 over to the high school. Please make sure you have a physical on file before March 28th. Please plan to attend this practice if you plan to be on the track team! We look forward to seeing you there!
Middle School Tennis Any student grades 5-8 interested in playing tennis, please pick up information in the office. No experience necessary.
Girls Basketball It was a hard way to end such a great year for the 7th grade Rockets. Despite executing extremely well against Grand Haven, they simply couldn't get rewarded with points for all of their excellent teamwork. Great looks generated by the offense simply didn't amount to points. Led by Grace Tindall's eight points and six steals, the game slipped away in the final two minutes. Ashlyn David continued her hard work down low with sixteen rebounds to go with her four points. Wren Tryska had six boards and six steals to assist in the effort on the blocks. Turning in her best defensive game of the year, Makenzie Jacobs blanketed the Bucs top player. Charitee Jones had a solid game as well with three points, three rebounds and four steals. Be sure to congratulate a Rocket today as they finished the year 9-3. The 8th Grade Lady Rockets finished the season against Grand Haven last night. On a night when shots did not seem to fall the team found a way to sneak out a victory. The Rockets missed many opportunities in the first half but great defense led to a 11 to 6 half time lead. The ladies pushed the lead to 20 to 12 in the 3rd quarter. Grand Haven then made a run and took the lead late. A big shot by Sara Carlson and key free throws by Hope Latsch helped the Rockets to a 2 point victory 28-26. The Lady Rockets ended the season 5 and 7. The girls will celebrate their season with a pizza party in Mr. Pallett's room right after school today. Taylor Long had 1 point. Carlee Bowen had 2 points. Amani Starr had 2 points. Maya VandenBosch had 2 points. Sophia Wathen had 2 points. Hope Latsch had 5 points. Sara Carlson had 6 points. Emma Lamphere had a game high 8 points. Other team members who contributed throughout the season are Keeley Cole, Jersi Bilek, Mallorie Messer and Jayla Trepanier.
Over the weekend, our Rocket Wrestlers competed in the 2022 GMAA Tournament and finished 4th overall as a team. The following wrestlers had strong individual performances: Cal Millis (1st), Garrett Olejarczyk (2nd), Tanner Cowles (2nd), Andrew Corradin (3rd), Travis Haynes (3rd), Carson McCollum (3rd), Caden Macomber (4th), Owen Ritsema (4th), DaHoni Welsh (4th).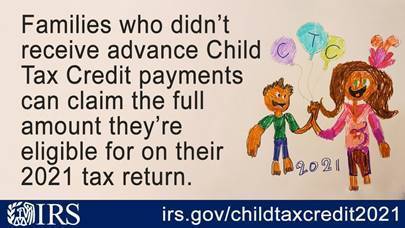 Congratulations to Jackson Baldus and Kate Bullion, both 8th graders here at RPMS and also on the R-P Varsity Color Guard, on their successful weekend at regionals. They were able to hold off the Michigan State University Color Guard in both the prelims and finals! Their hard work secured them 2nd place at the WGI contest in Flint this weekend.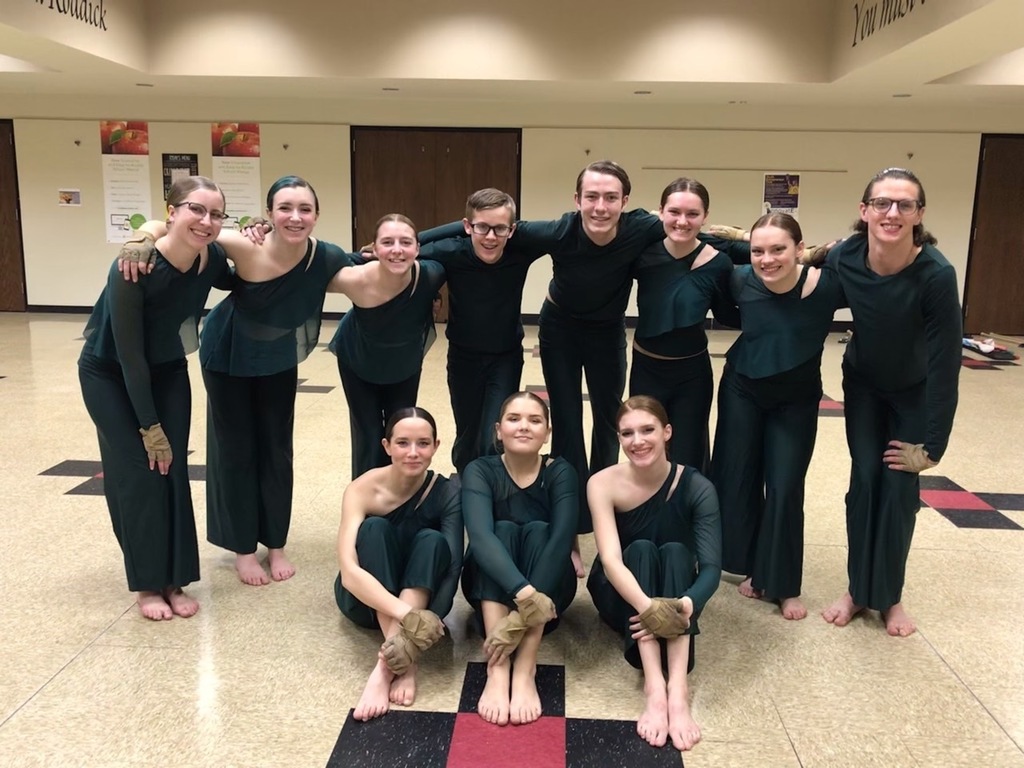 CONGRATULATIONS TO THE BANDS!! Both of our middle school bands received 1st Division Ratings at the MSBOA District 7 Band & Orchestra Festival this past Friday at Whitehall HS. They performed well and represented R-P with enthusiasm and pride!! WAY TO GO BAND!!
High School Musical Reminder A reminder that our Kick-Off Rehearsal for High School Musical will be TODAY from 3-5:30PM. We will meet in the MAIN COMMONS to start instead of the Choir Room. Make sure to bring along a water bottle, Snack, Signed Performance Contract & Conflict Sheet. Rehearsals will be Monday - Thursday of next week. Lead Cast Students should check the Cast Google Classroom to ensure that they know the schedule!

Check out the #IRS special tips for the advance #ChildTaxCredit and filing your 2021 tax return. See:
https://go.usa.gov/xtmAz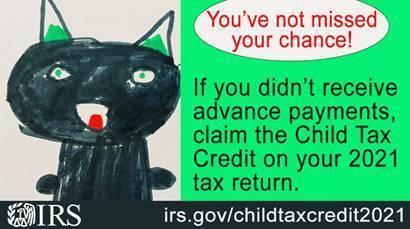 Southside Lacrosse Youth & Middle School Meeting will take place on Tuesday, Feb 22 @ 7:00 at Mona Shores Media Center - Boys and Girls 2nd thru 8th grade for all athletes/families playing or considering lacrosse this season.
www.southsidemonashoreslax.com
Our incredible R-P High School Winter Guard took 2nd place over the weekend at the Winter Guard International Regional in Indianapolis. There are two 8th graders that compete with the High School team: Jackson Baldus & Kate Bullion. A notable fact is that in both Prelims and Finals they beat Purdue University's Winter Guard! Congratulations RP Winter Guard!
Hey R-P! The Reeths Puffer Winter Guard is hosting the first annual Blazin' Hot Wings Challenge on February 18!!! Each challenger has to raise $300 to compete! The competition will be held at halftime during the High School basketball game on February 18. If they raise $300 AND eat 5 Blazin' Hot Wings in 5 minutes, half of the money they raise will go to the program they represent. 2022 Challengers: Mr. Harris, Reeths-Puffer Bands Ms. Lewis, Reeths-Puffer High School Theatre AlexOndria McCoy, Reeths-Puffer Middle School Choir/Theatre Ms. Moore, Reeths-Puffer Cheerleading Support your favorite R-P Challenger by donating one of two ways: Drop off to the HS, MS or RPI office OR Venmo the Reeths-Puffer Band Parents (info in comments). Help us have fun and give back to some great R-P organizations!
Wresting match at home this afternoon vs. Zeeland Cityside. Students must leave at dismissal and return at 4pm to attend.
Congratulations!!! The Middle School Winter Guard team competed in their first competition of the season at their home competition. They captured the first place award in their class! The next competition is March 12th at Jenison. Great job Winter Guard Team!
Girls Basketball The 7th grade girls began their season with an extremely hard earned victory over the visitors from Muskegon. The team weathered an onslaught of fouls in order to execute their offense as well as their transition set. The goal of the night was to out hustle their rivals and play as a team. This was accomplished better than anticipated as eight girls got into the scoring column and all ten got off at least three shots. Charitee Jones led the Rockets in scoring with ten while her front court partner, Gracie Callendar, knocked in nine. Wren Tryska was a force while playing spot duty at the post with seven points to go with seven rebounds. Ella Voorhies and Jaslynn Kops led the back court with five and four respectively. Kops also held her own on defense with seven steals. Grace Tindall, Makenzie Jones and Olivia Ambler rounded out the scoring for the girls in the opener. The 8th grade Lady Rockets played host to the Muskegon Lady Reds last night. The talented Lady Reds took an early 1st quarter and eventually a halftime lead of 40-13 on the Rockets. The Rockets played pretty even with Muskegon in the 2nd half. The final score was 58-24. Although it might not show up on the scoreboard the 8th grade Rockets did a lot of really good things last night. The girls showed a lot of grit and hustle. The Rockets will continue to work hard to improve. Next game is at home on Wednesday versus West Ottawa. Come out and support your teams. Leading scorers were: Mallorie Messer, Emma Lamphere, Sara Carlson, Jayla Trepanier, and Sophia Wathen.
Attention all 7th & 8th Grade Students: We will be kicking off the 1st MUSICAL in 2 years in just a couple of weeks. This year's show will be Disney's High School Musical! We are pumped to bring this story to life at the Rocket Center in April! Auditions will be taking place February 23rd - 25th & are open to all RPMS Students. To help students prepare for Audition Week, we will be holding an informational Audition Workshop on Wednesday, February 16th from 3-5PM in the Choir Room. The workshop is optional, but highly recommended! Attending students will receive information packets, rehearsal schedules, portions of the script & music & other other helpful info. on how to have an awesome Audition experience. You must Sign-Up to Attend the Workshop outside of the Choir Room. The workshop will wrap up with free pizza and snacks. You must sign-up no later than Tuesday, February 15th to get in on the food for the Workshop. Further Details on Auditions Week to come! Please see Mrs. Ross with questions!
The wrestling team fell short in a back and forth battle against Hudsonville at home last night. The following wrestlers recorded wins on the evening; Carson McCollum, Guage Ream, Greyson Fortier, Cal Millis, Cory Judd, Tanner Cowles, Tre' Shawn Foster, Andrew Corradin, Cohen Beck, Landon Johnson, Payton Sircher, Callihan Millis, Cory Judd, and Owen Moore. It was a good battle for the first meet of the season.
"Attention all 7th & 8th grade girls interested in playing for the Middle School Club Softball Team this year. Tryouts will be on March 16th & 17th from 3-5pm at the middle school. This is a Club team which means it does not have the same rules as a school sport. We are encouraging every 7th & 8th grader to sign up for rec ball as well because there will be cuts for the club team. Be sure to sign up no later than March 6th through the RP Youth Softball Facebook page."
Hudsonville-Baldwin wrestling match today at 4:00 p.m. Students must leave the building after school and return to attend.