We will continue to provide 7 days' worth of breakfast and lunches to students over the summer. Meal pick-ups will occur every MONDAY through June, July and August from 1:30 - 2:30 pm at the Giles Side parking lot double doors at the High School. First pick up will happen June 21. There will be no pick up the week of July 5. This program is OPEN and FREE to all RP students and any other child in the community that is under 18 (or 26 with special needs). Go Rockets!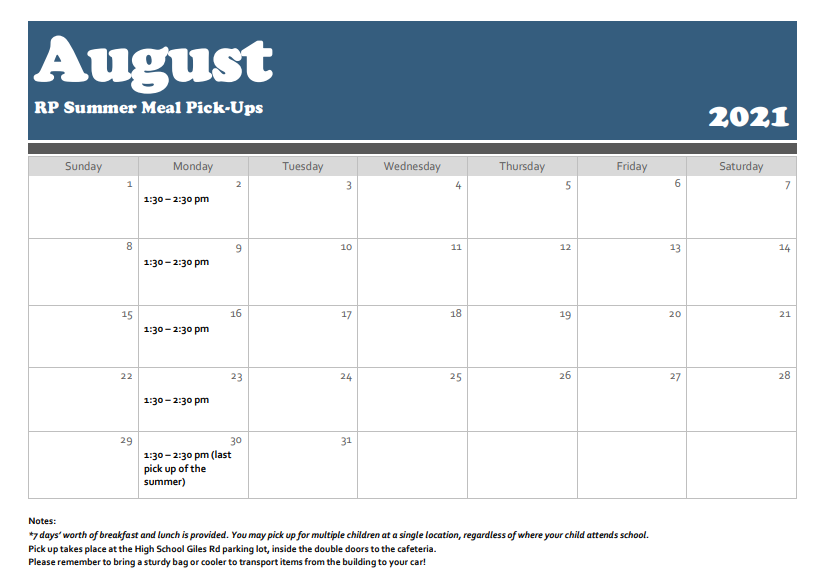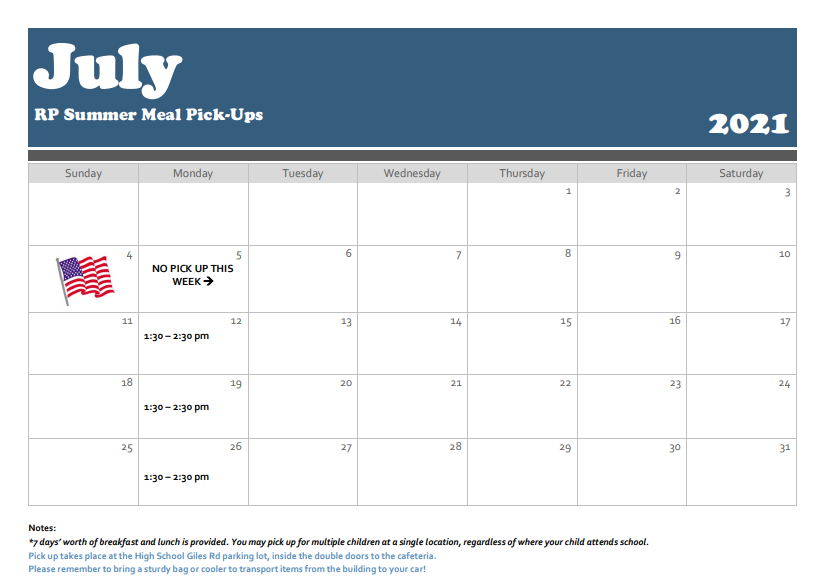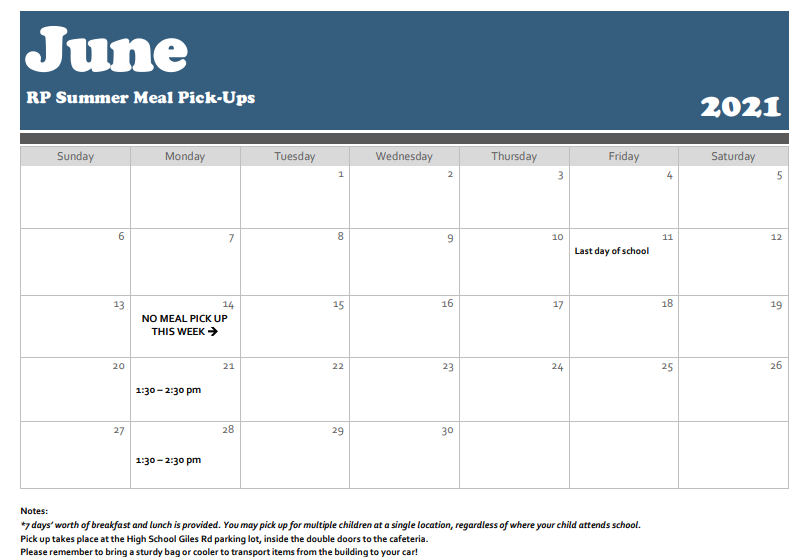 Today, we got to celebrate our eighth graders. The transition from middle school to high school is a big one and we know they are ready. The staff selected a strength that we thought best described each student and also presented each student with a class photo. We can't wait to watch these strengths grow as students explore their passions and skills in high school. Our eighth graders also won the year-long point challenge and voted on celebrating with slushy's. Even without a pandemic, the middle school years are well known as awkward, challenging, and full of ups and downs. The class of 2025 has made us proud. They are hopeful, optimistic, resilient, creative, inquisitive, adaptive, hard working, athletic, brave, and kind. Rocket City has a lot to be proud of!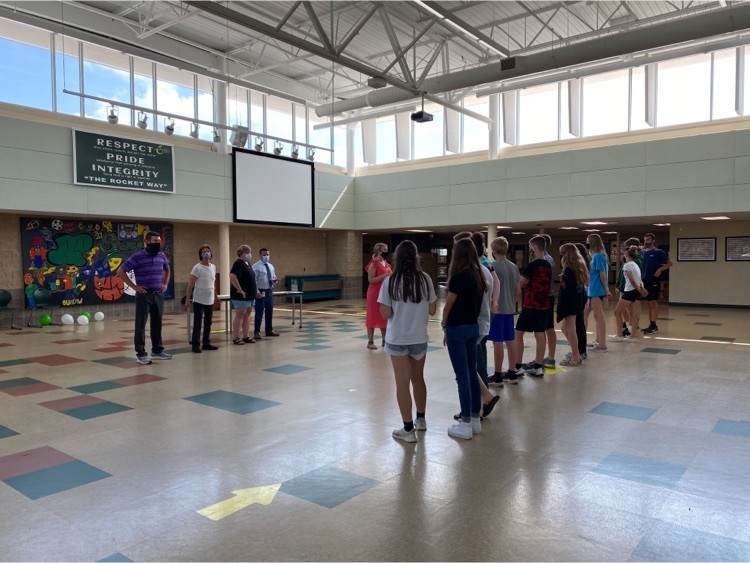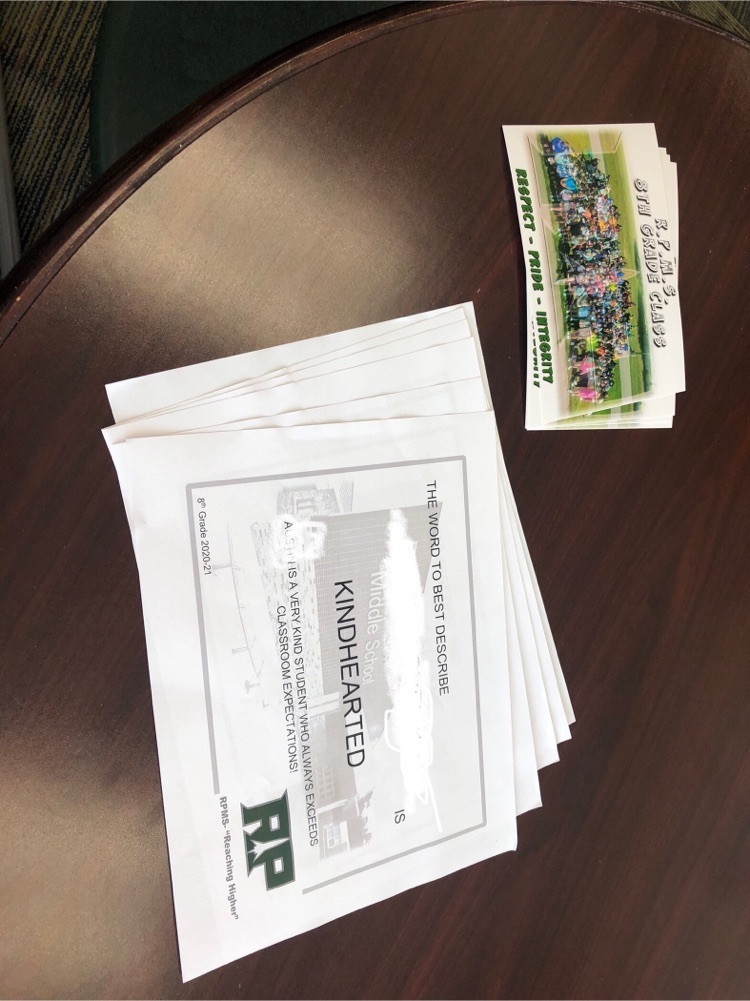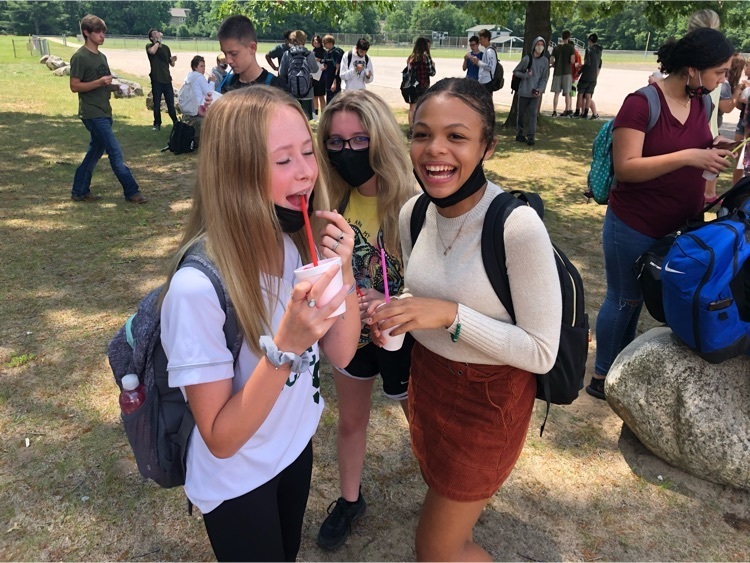 We know that schools teach reading, math, critical thinking, problem-solving, and skills in many areas. What the pandemic has also helped us to understand more than ever is also how schools connect people and communities. Today was a day that we got to celebrate our school pride, resilience, grit, and our connections to each other. Despite our Pride Day being simpler than the past, the sun shined a little brighter, the smiles seemed a little bigger, and all of the connectedness was a little sweeter. It was a great day to be a rocket!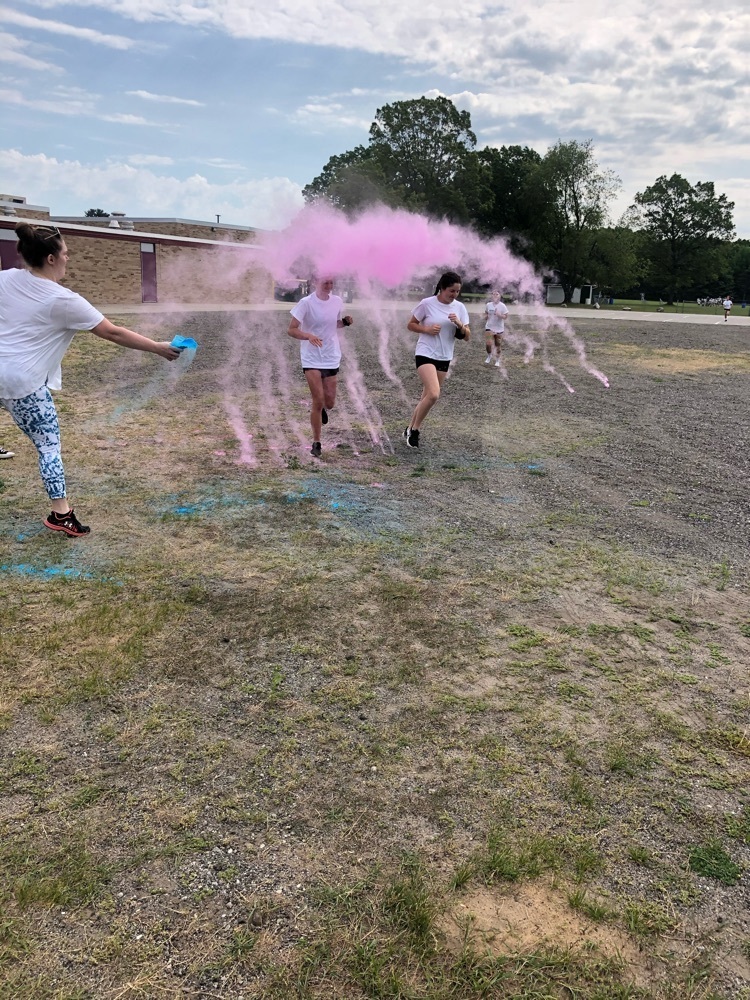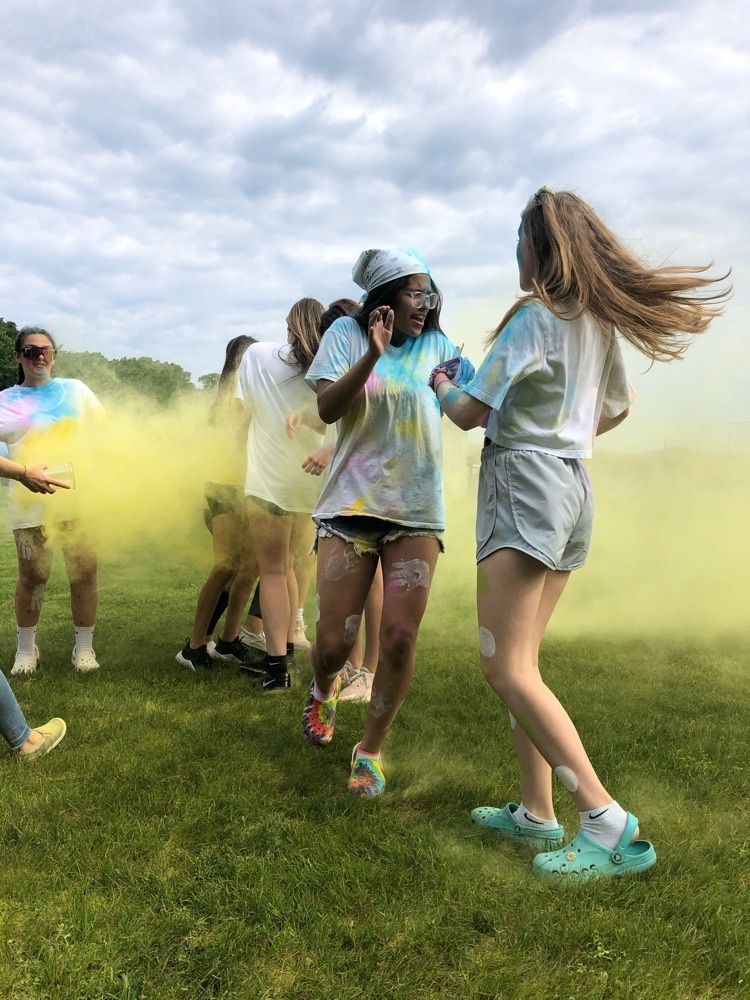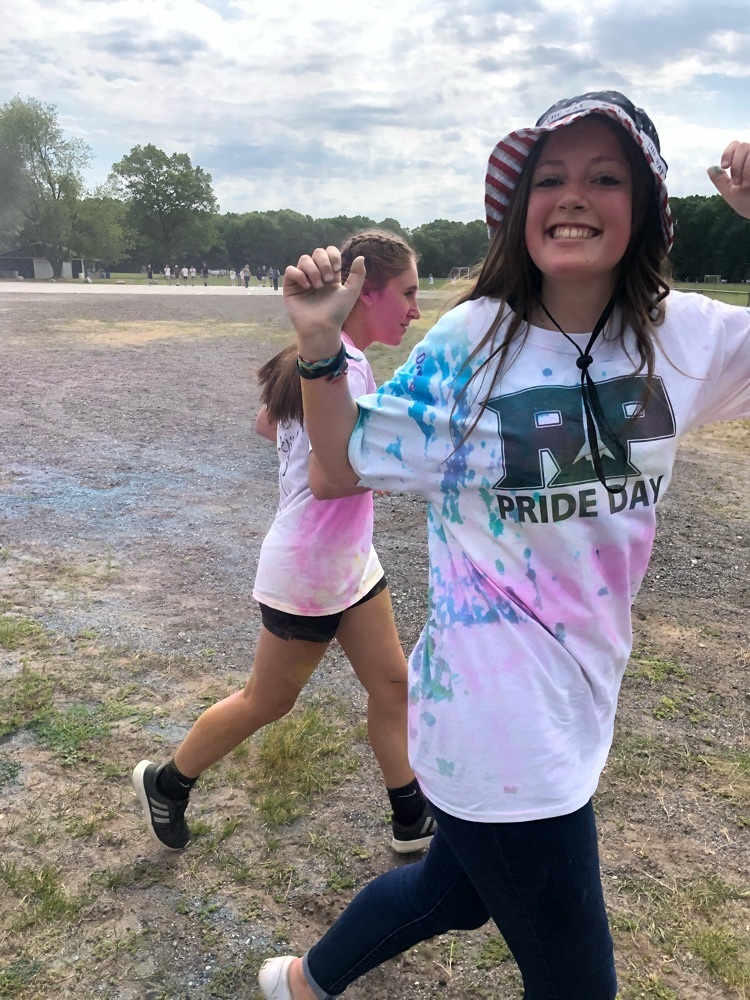 Do you see that rainbow trying to sneak out? That is the sign of a GREAT day at RPMS!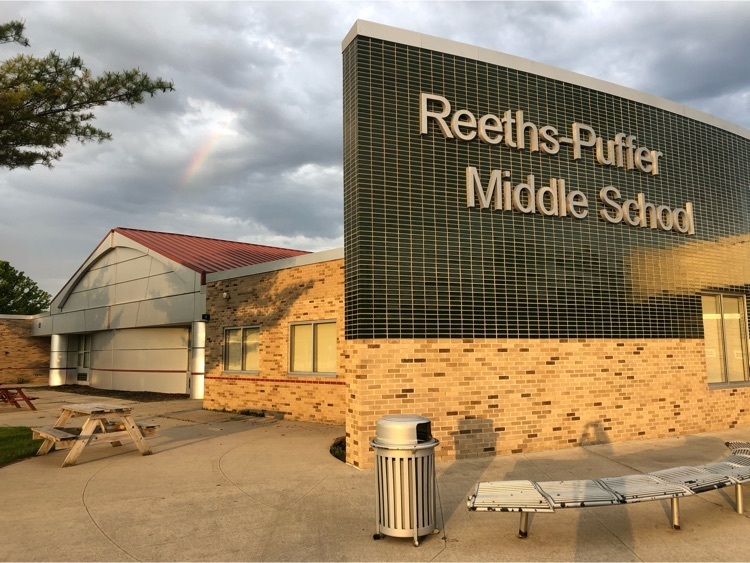 There was some great creativity with the Disney and Super Hero spirit day today!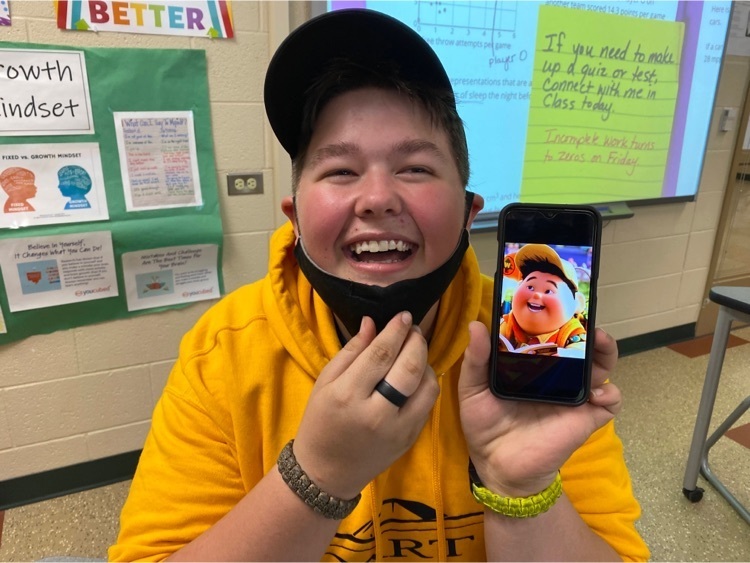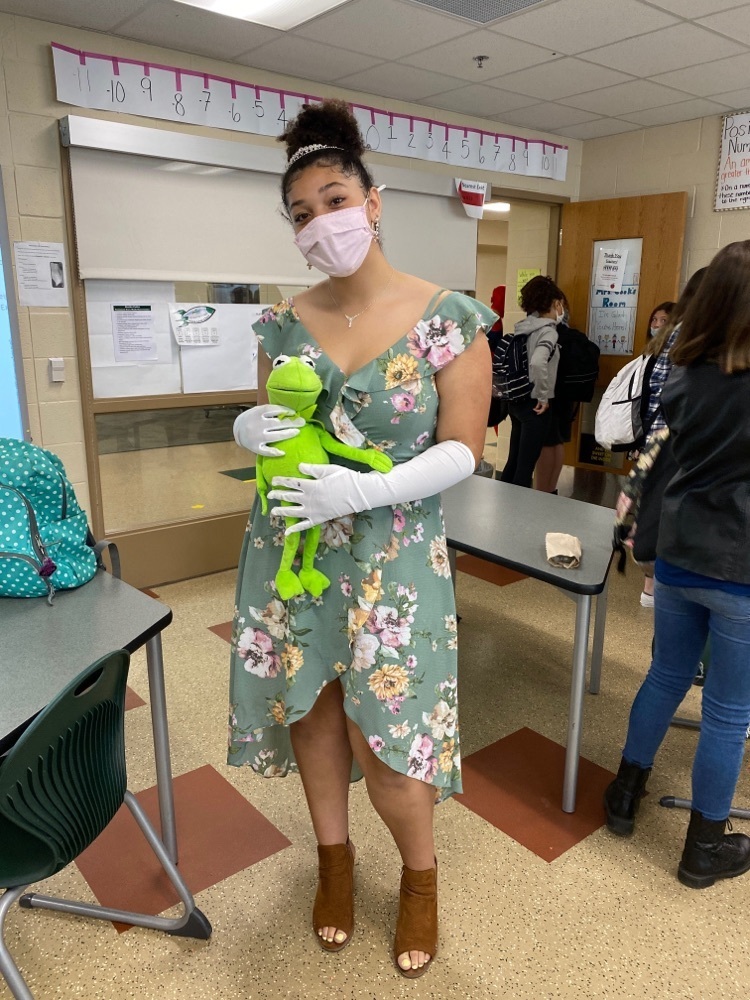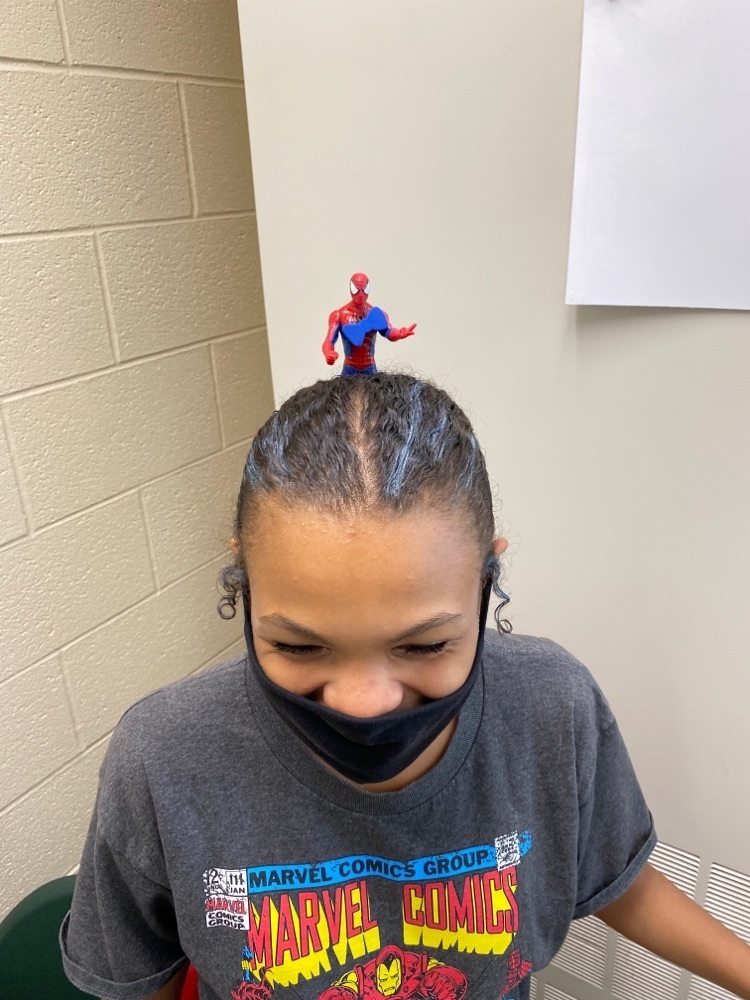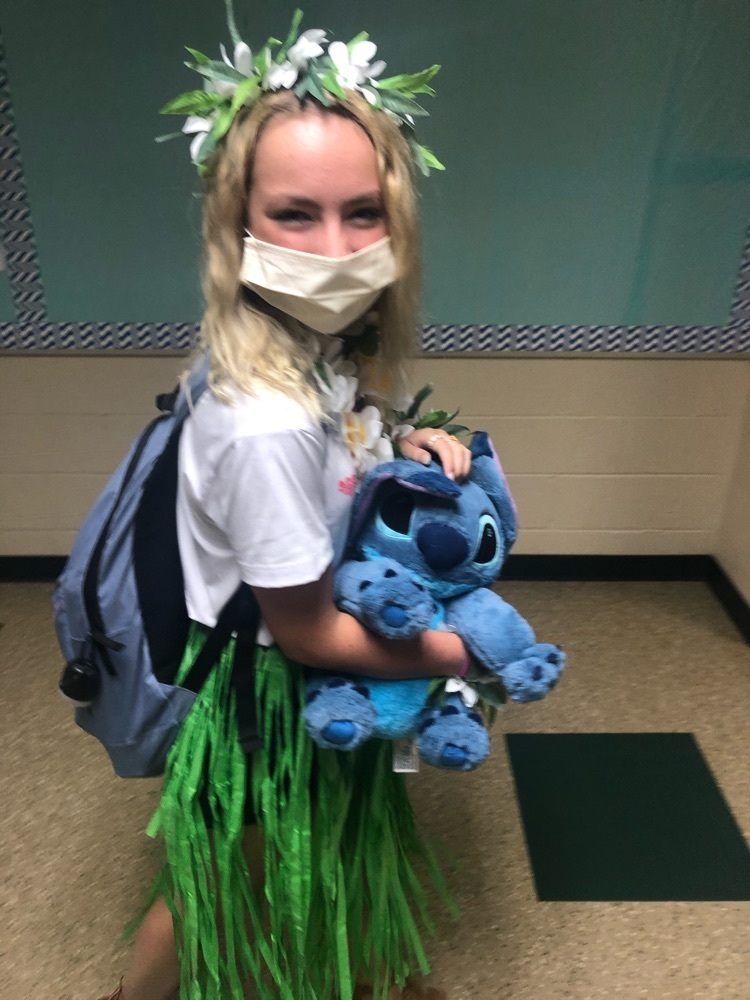 Sunglasses were needed for neon/tie dye day yesterday!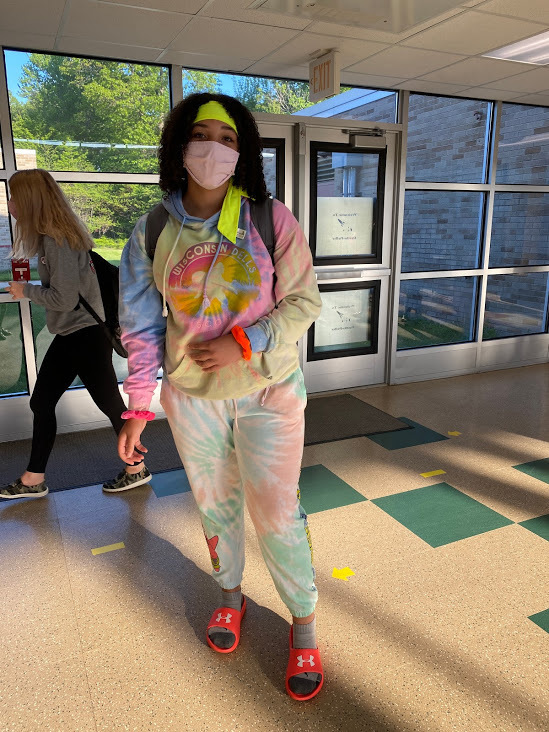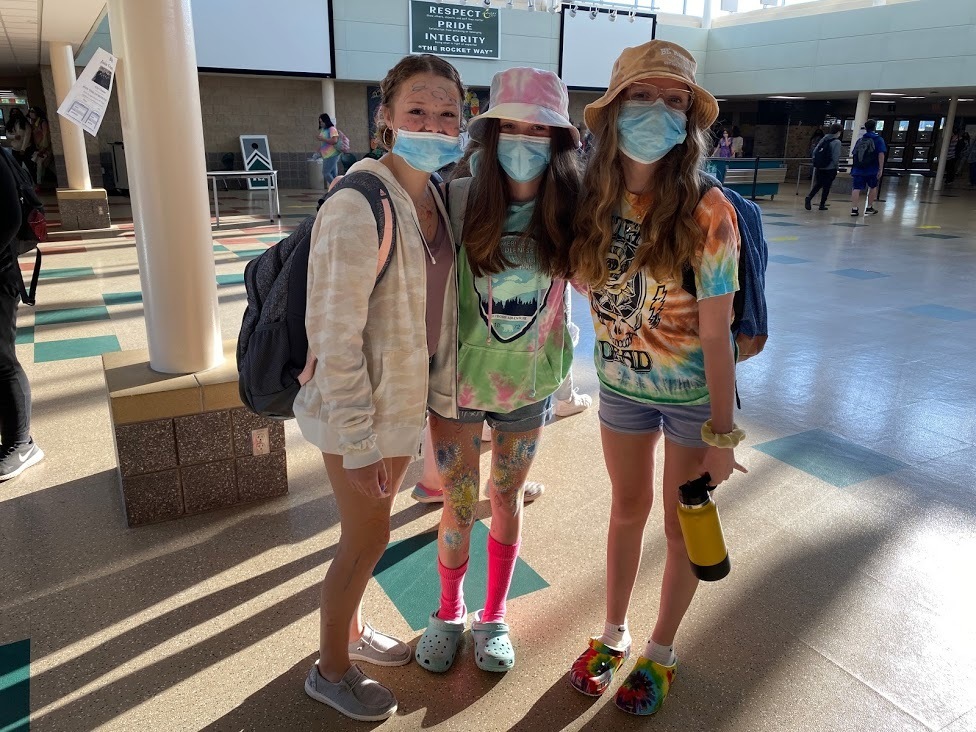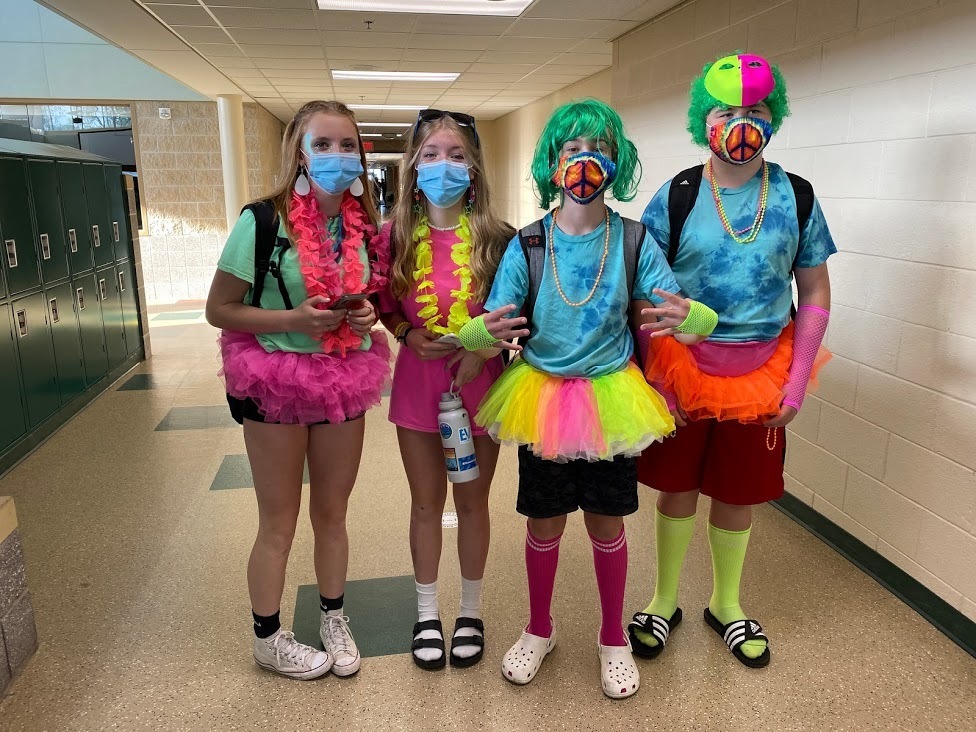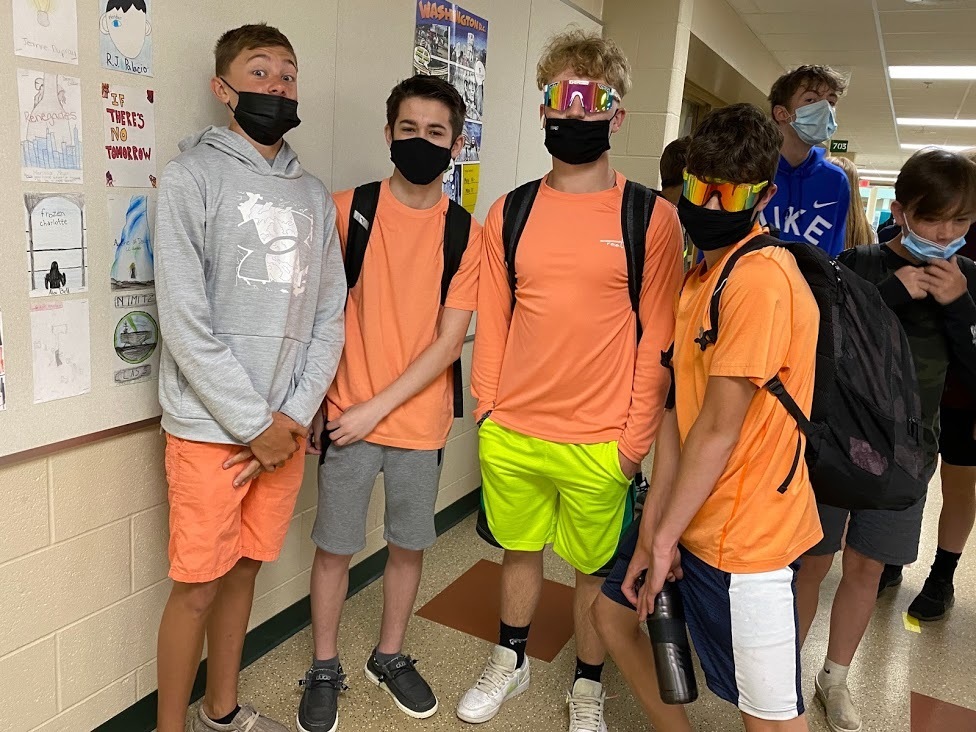 Check out this great opportunity this summer!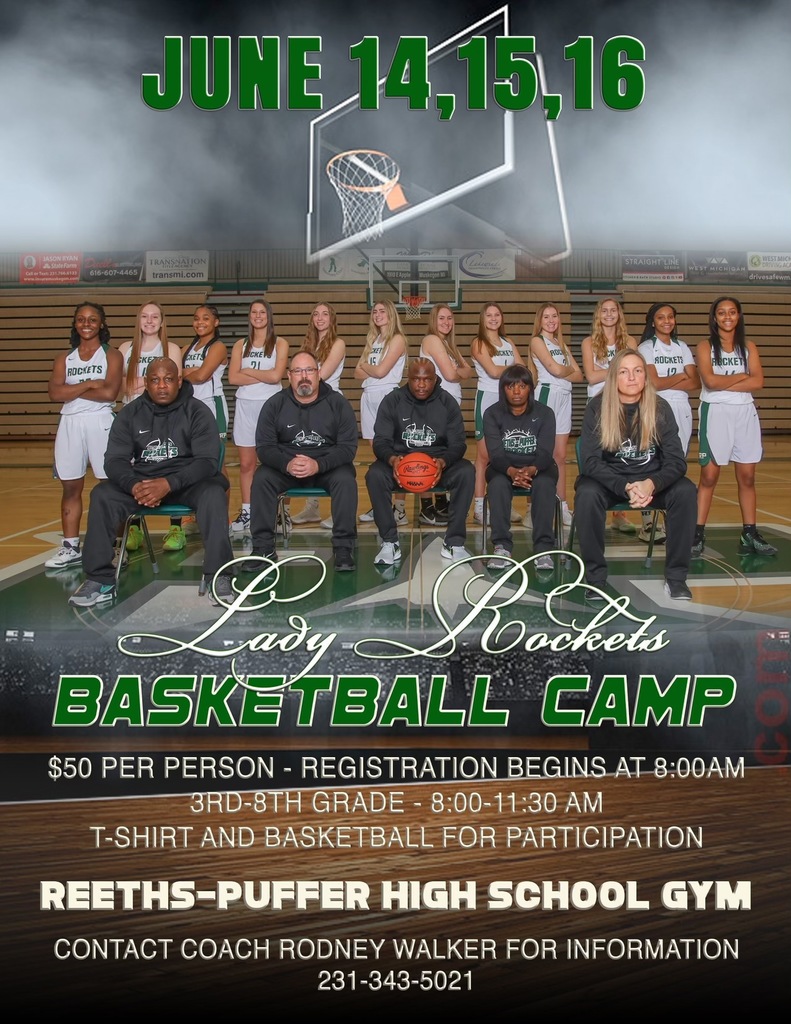 The halls and classrooms were feeling very patriotic for the first day of our spirit week! Tomorrow is tie dye and neon day.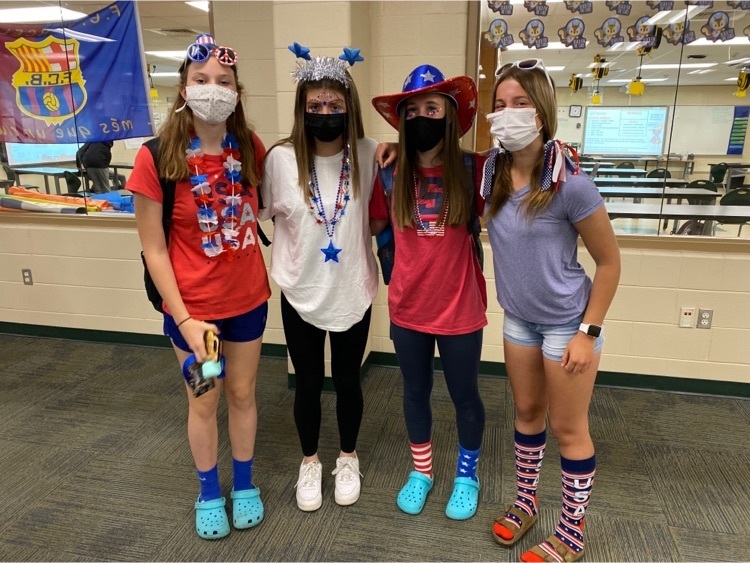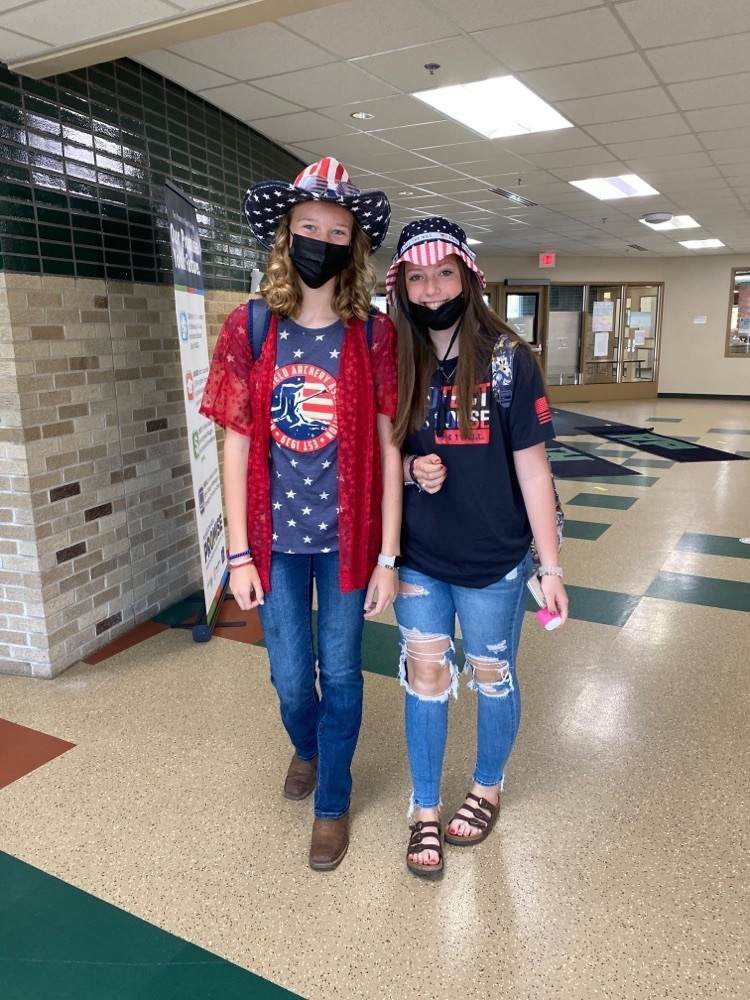 Show your spirit! Join tomorrow with red, white, and blue. It will be a competition all week between seventh grade and eighth grade. On Friday, we will have an abbreviated pride day with a color run. Students should wear white. Students do not have to go through the color.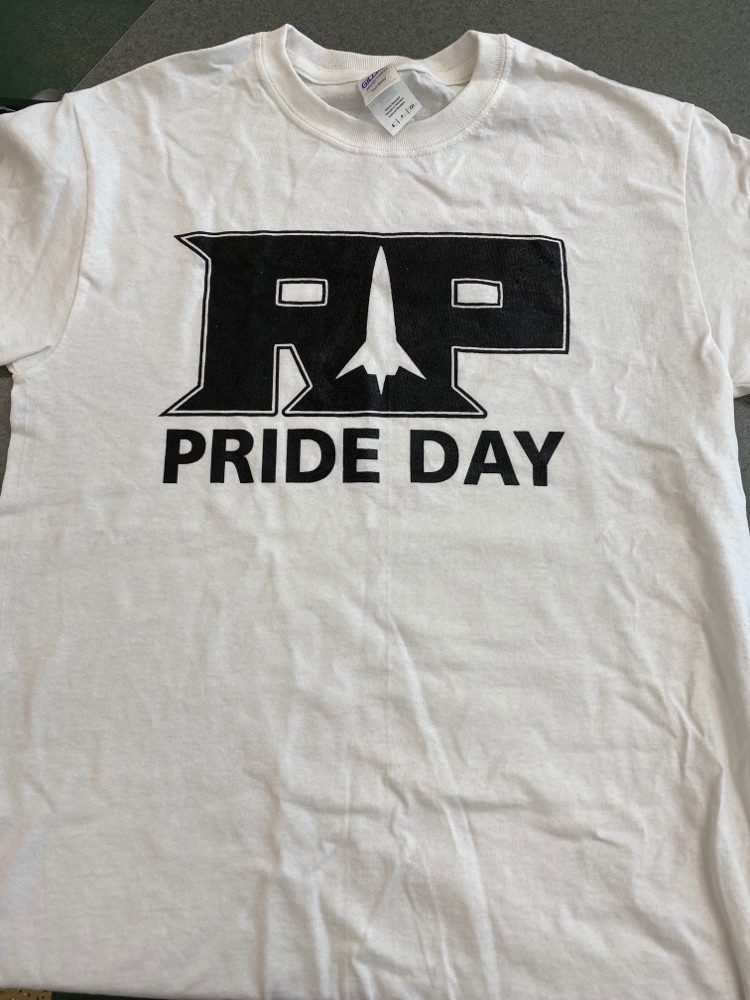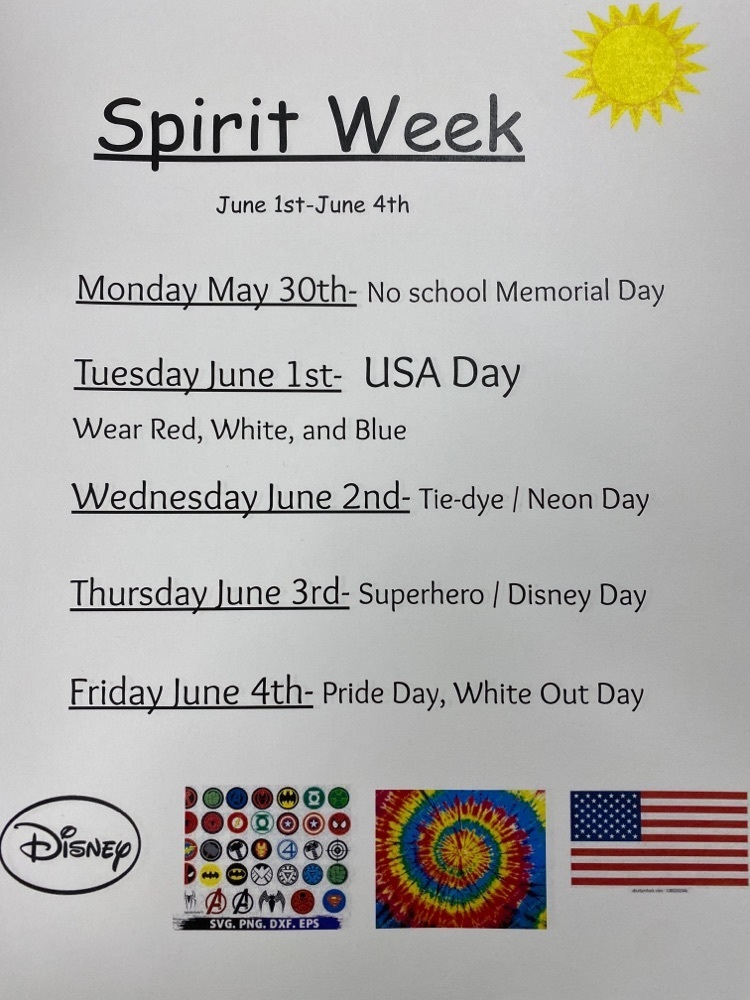 Some of our students have been staying after school to build rockets. This is a great project where creativity, problem-solving, science, and art collide.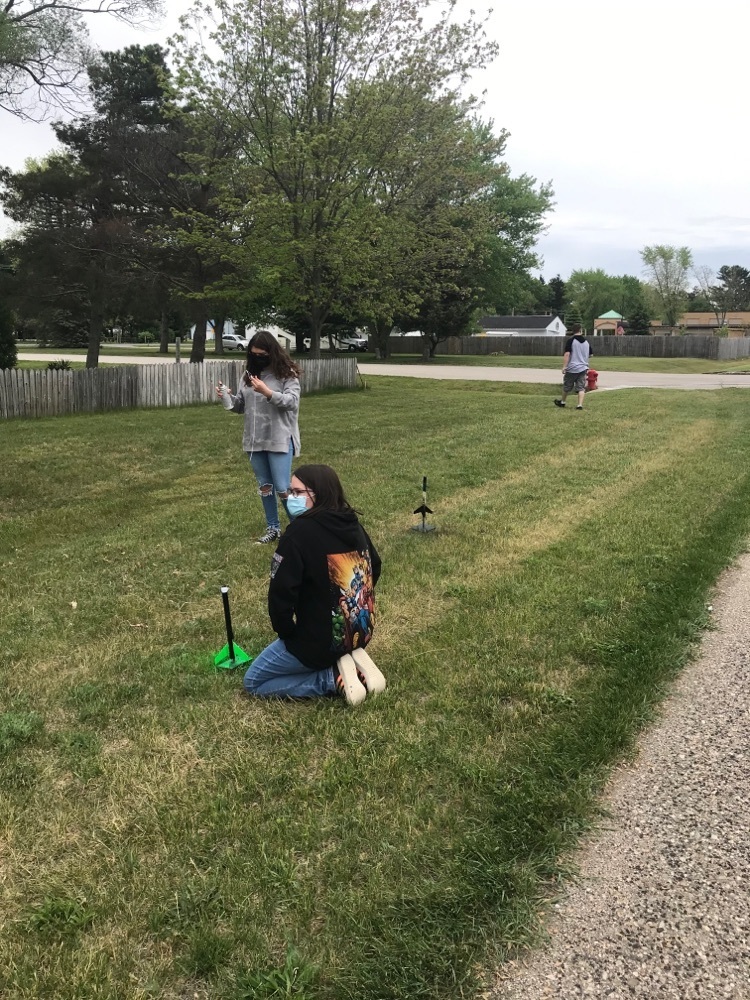 We are very excited to announce that we are hosting a K-8 summer acceleration program to support R-P students. The program will engage students in a summer of learning around relationships, outdoor adventures, team building, community based learning, project based learning and will partner with community organizations for off campus experiences. We hope that this summer of learning continues to provide our students with positive experiences while learning about their community and all the opportunities it provides! Specifics on the program can be found by accessing the flyer. To register simply click the link below. Please sign-up quickly as space is limited. Student enrollment is on a first come first serve basis and waiting lists will be established as needed. Registration Link:
https://docs.google.com/forms/d/e/1FAIpQLSdPkAgIdcH0EAA3leEaf_NgJkmx0RGoN6WQakBnfMvX6dmmzw/viewform
First Lutheran Church on Whitehall Road Vaccine clinic tomorrow (5/19) from 3:30 to 7 No appointment is needed. A parent must be present. Vaccine available for anyone 12 and up.

The Emergency Broadband Benefit Program is a Federal Communications Commission (FCC) program that provides a temporary discount on monthly broadband bills for qualifying low-income households. If your household is eligible, you can receive: >Up to a $50/month discount on your broadband service and associated equipment rentals >A one-time discount of up to $100 for a laptop, tablet, or desktop computer (with a co-payment of more than $10 but less than $50) Only one monthly service discount and one device discount is allowed per household. The FCC has announced that consumers can begin applying for and enrolling in the Emergency Broadband Benefit Program on May 12, 2021. The program will end when the fund runs out of money, or six months after the Department of Health and Human Services declares an end to the COVID-19 health emergency, whichever is sooner. Link:
https://getemergencybroadband.org/
Check out this opportunity: Michigan State University's largest pre-college event, 4-H Exploration Days, will be held virtually June 22 thru June 24. Registration will be open May 1 thru May 28, and cost is $20.00. Youth, ages 12-19, will choose from 60 breakout sessions, listen to inspirational keynote speakers, participate in fun free time activities, and receive a swag bag in the mail. To learn more about 4-H Exploration Days: Expanded visit the following website:
https://events.anr.msu.edu/explorationdays21/
.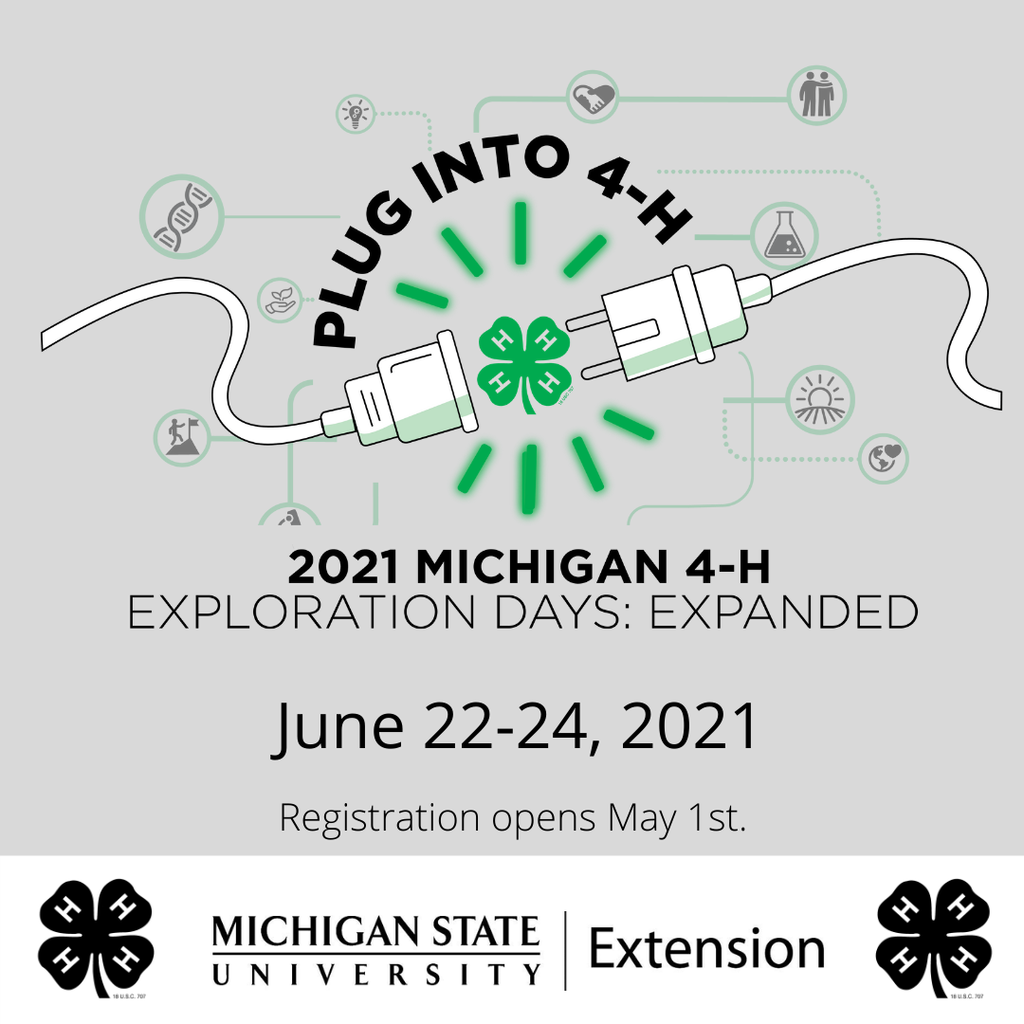 Check out the meal pick up schedule for May.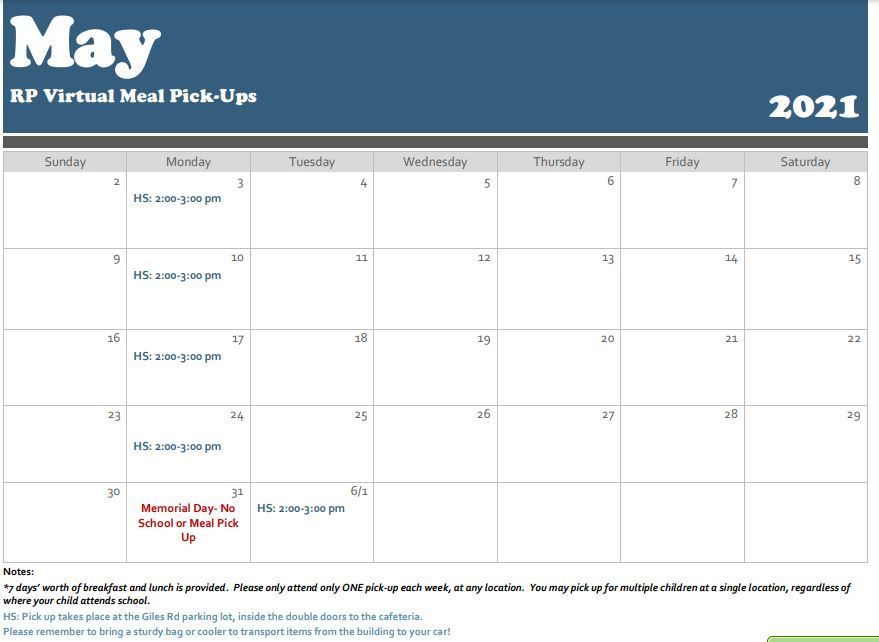 Support our students and help them gain the confidence and skills needed to succeed. We're looking for individuals to serve as AmeriCorps members this summer (June 14 - August 14) with Michigan Education Corps Summer Corps. Learn more and apply at
https://bit.ly/MECsummer20
.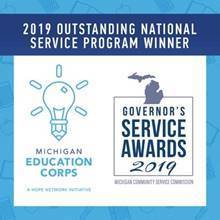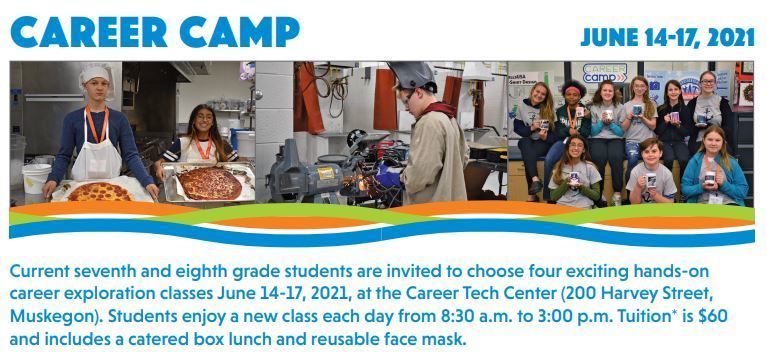 Parents, Thank you for your help in making the PSAT testing today go smoothly (on our first day back after an extended break)! We were super proud of your student today. I have never heard a parent wish or hope that their student becomes a great standardized test taker, so I want to be sure to add clarification to our pride. We are proud of their flexibility with changes and new details today. We are proud of their "thank yous" as they lined up to take a snack and water. We are proud of our virtual students coming in after some of them being out of the building for over a year. We are proud of how excited our students were to welcome their virtual classmates. We are proud of their preparedness with pencils and calculators. We are proud that students appeared to work hard with pride to do their best. Thanks again for your help and partnership. Your conversations at home certainly had an impact.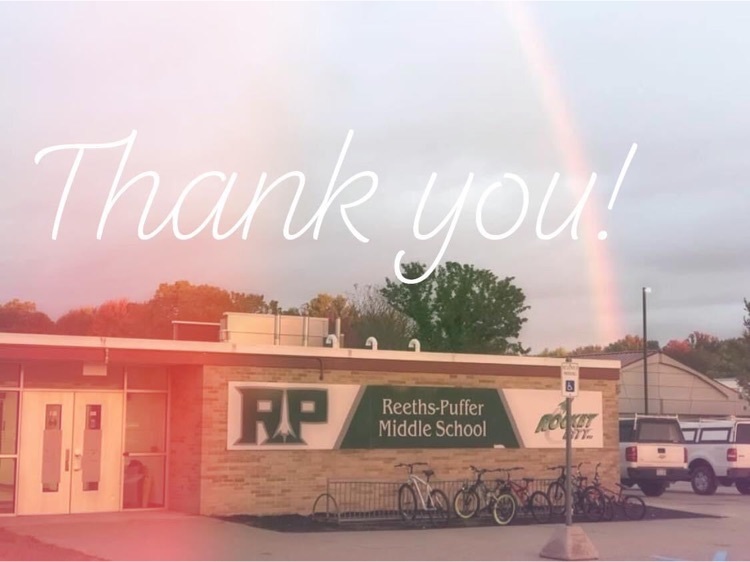 Parents- check out this information about the P-EBT program.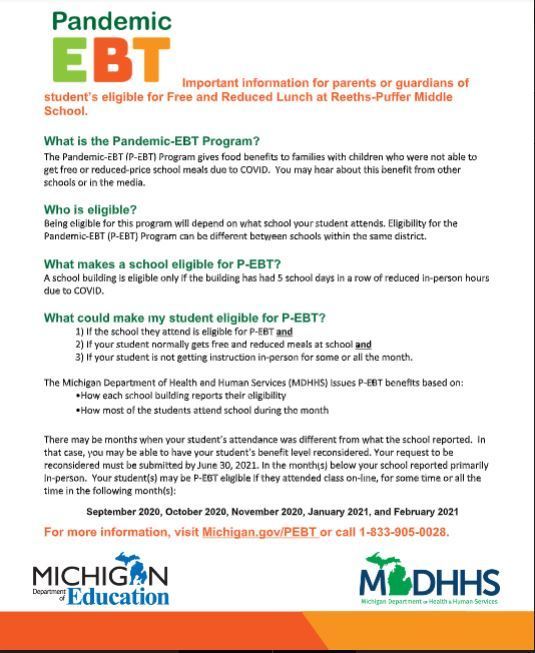 There were so many winners today! It was a great day to recognize all of our students for respect, pride, and integrity and also a great day to recognize our reading month winners. We topped it off with a schoolwide Kahoot competition that was organized by our student council. It's a great day to be a rocket!