Camp Kinder, 8/24/22 5:30 - 6:30, meet on the playground. Camp Counselors are color coordinated with your placement letters. 1st - 4th Grade Meet and Greet, 8/24/22 6:00 - 7:00, meet in your child's classroom. Radium Photo will be in the cafeteria from 4:30 - 7:30.

Student Placement Letters and back to school information were mailed out this week. You should be receiving your letters today or tomorrow. We did however have a postage issue with our first and second grade batch. If you do not receive your letter by Friday 8/19, please call the school office. 744-4777 ext. 2000. We are here from 8:00-4:00.



Spring Color Run/Walk at RP Intermediate! Sunday, May 22. Registration 12:15. Race at 1:00 pm. $5 per person - cash only! Funds to benefit the Health and Wellness Committee of RP Schools and Students. Contact:
shefferd@reeths-puffer.org
or
nautaa@reeths-puffer.org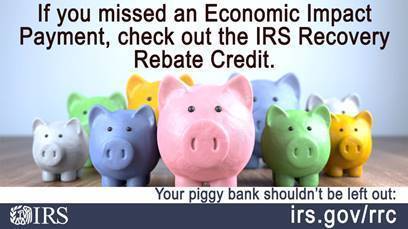 Reminder! No school tomorrow, Friday, March 25th. This is a teacher professional development day for staff. Students do not attend tomorrow.

You may be eligible to up to $1,400 from the #IRS for your child. Parent must claim the 2021 Recovery Rebate Credit on their tax return to get this money. Learn more at
http://go.usa.gov/xtnRC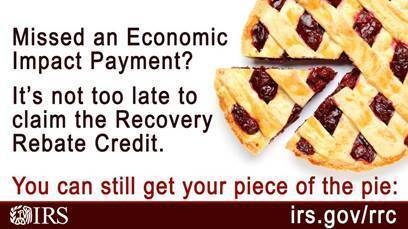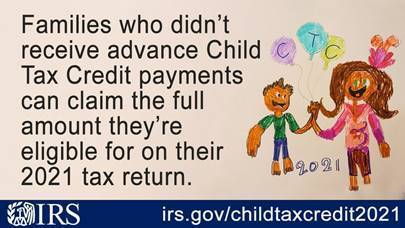 Check out the #IRS special tips for the advance #ChildTaxCredit and filing your 2021 tax return. See:
https://go.usa.gov/xtmAz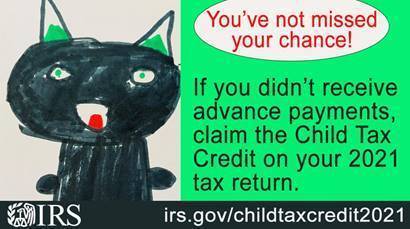 REETHS-PUFFER SCHOOLS JOB POSTING K-12 Premiere Guest Paraprofessional Reeths-Puffer Schools Up to $85/day ($13.07/hr.) QUALIFICATIONS: - HS Diploma or equivalent - Must be willing and able to serve as a Guest Paraprofessional in any of the District's buildings (Pre K-12). If you are interested in learning more about paraprofessional opportunities at Reeths-Puffer Schools, please send an email to Rob Renes at
renesr@reeths-puffer.org

Menu for the remainder of the week: Tuesday 1/11 Breakfast: Mini strawberry cream cheese bagels Lunch: Walking Cheesy Beef Tacos Wednesday 1/12 Breakfast: Froot Loops Lunch: Chicken corn dogs Thursday 1/13- AS ORIGINALLY MENUED Breakfast: Strawberry-Banana yogurt w/ graham crackers Lunch: Turkey & cheese sub --> Strawberry Ice Cream Day! Friday 1/14- AS ORIGINALLY MENUED Breakfast: Mini Cinnamon Rolls Lunch: French toast w/ turkey sausage

K-3 Reading Corps - AmeriCorps stipend positions! Make a difference in our community and join Michigan Education Corps as an AmeriCorps Reading Interventionist. Reeths-PufferElementary is looking for a reading interventionist to give their time and talent to help our kids become successful readers and learners. Interventionists serve students one-on-one during school hours throughout the school year. No matter if you're a recent grad, career changer, stay-at-home parent or retiree, you can make a great interventionist. No experience? No problem. Michigan Education Corps provides comprehensive training in scripted interventions proven to help students learn, so interventionists are well equipped to help students grow. Part-time and full-time positions are available. Perks as an interventionist ● Receive a stipend every two weeks ● Complete experiential and training hours toward the Michigan Youth Development Associate (MI-YDA) credential ● Build your skills, network and resume ● Earn up to $4,441.50 for college tuition or federal student loans. Tutors 55 and older may gift the award to their child, grandchild, stepchild or foster child. ● Free health insurance ● Free childcare assistance for those who qualify ● Federal student loan forbearance Ready to be the change for struggling students? Learn more and apply at mieducationcorps.org. Questions can be sent to Ariel DuVal-Zinn, Resourcing and Recruitment Partner at
aduvalzinn@hopenetwork.org
or call 616-729-2805.

Lunch Menu Change for Tomorrow From Cheesy Breadsticks w/ marinara to tomorrow's (Friday's) lunch to cheese pizza power pack (build your own pizza... like a lunchable). Thank you! Paul

Lunch Menu Update: Friday morning breakfast will now be chocolate muffin. Other menu changes for the week were posted in our Parent Communication. This is emailed to all families and is available on our school website.

Need work? Love children? Then we have an opportunity for you! RPEL is in need of lunch monitors. Our lunch monitors supervise individual classrooms while students eat lunch in their classrooms. If you are interested please contact Paul Klimsza, Principal of RPEL. 744-4777 ext 2030 or
klimszap@reeths-puffer.org

The American Rescue Plan Act contains relief provisions for individual taxpayers, including some significant changes to the Child Tax Credit. The Advance Child Tax Credit is not just available to taxpayers with children that file tax returns, but also to people with children who have low or no income. To qualify for Advance Child Tax Credit payments, individuals must: · Have a main home in the United States for more than half the year; and · Have a qualifying child who is under age 18 at the end of 2021 and who has a valid Social Security number; and · have earned income less than Modified Adjusted Gross Income (AGI) of: $75,000 or less for singles, $112,500 or less for heads of household and $150,000 or less for married couples filing a joint return and qualified widows and widowers If you don't file a federal income tax return, you can still receive this credit! Use the Child Tax Credit Non-filer Sign-up Tool available on IRS.gov.

Advanced Child Tax Credit payments are not considered income and will not affect your access to government benefits like SSI, SNAP, TANF or WIC. See #IRS info at
https://go.usa.gov/x6fyE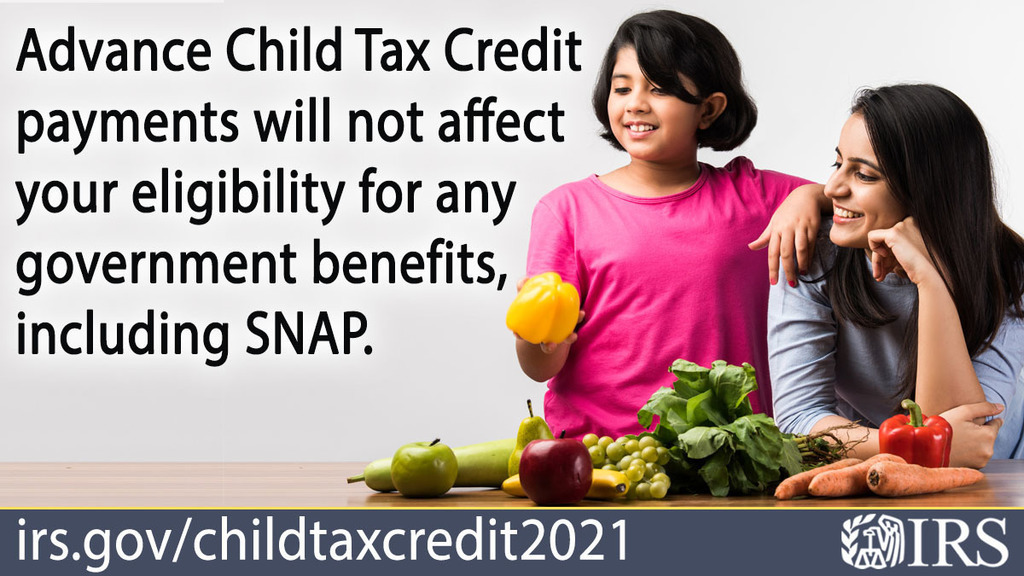 Reeths-Puffer is in need of Premiere Guest Teachers / Paraprofessionals. Qualified and committed individuals can earn more than $15/hour. If you are interested in learning more, please contact Rob Renes (
renesr@reeths-puffer.org
).