Tayte Vanderleest always wanted to play college football at the University of Michigan, just like his father.
Of course football scholarships at U-M are extremely hard to come by, and Vanderleest did not get one of those.
But the Reeths-Puffer senior was thrilled to nail down a great opportunity of his own on Wednesday when he signed a national letter of intent to play football at Central Michigan University.
He said his dad, former Muskegon Catholic Central All-Stater and U-M standout Rob Vanderleest, was at his signing ceremony and might have been even more excited than he was.
"It's always been a dream of mine to play Division 1 college football like my dad," said Vanderleest, who signed his letter of intent during a ceremony at Reeths-Puffer High School. "He was very excited, too. He got a little emotional. He was tearing up. That stuff hits him pretty hard."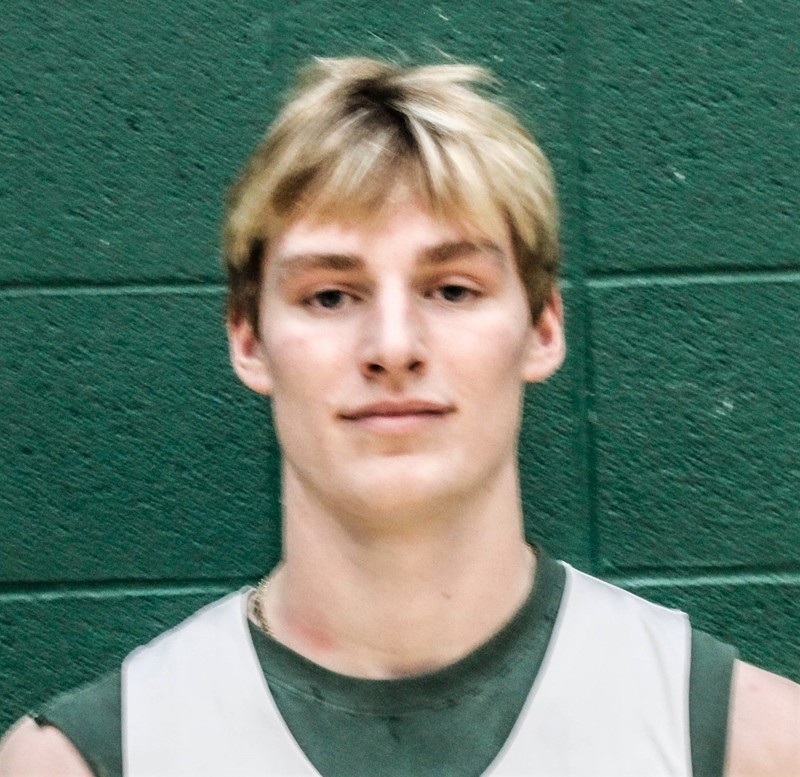 R-P's Tayte Vanderleest, who will be playing college football at Central Michigan University.
While Vanderleest said his father inspired him toward the goal of playing college football, he said his coaches guided him toward CMU.
Reeths-Puffer head coach Cody Kater and assistant head coach Alex Smith played football at Central Michigan, and Vanderleest said they both enthusiastically introduced him to their alma mater.
"I went to one CMU game last year with Coach Kater and Coach Smith," he said. "They are alumni and they showed me around. That was probably a big factor for me, their help and their input. They thought it would be a great fit for me.
"I think it's the perfect fit. It's not too big, not too small, they have great coaches and great facilities. I love it up there. It felt like home. It was a pretty easy choice. My second choice was probably Saginaw Valley. They showed a lot of love, too, but I felt Central was the better fit."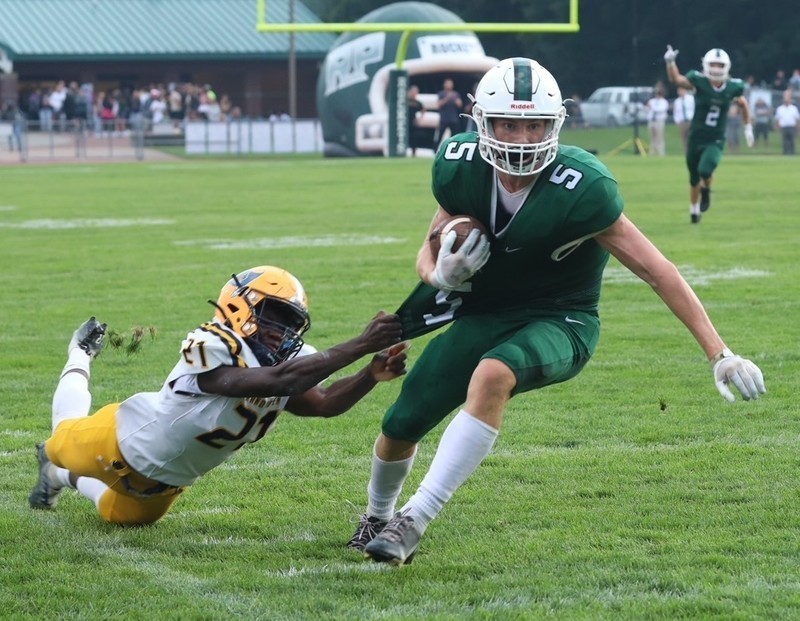 Kater and Smith were first-year coaches at R-P in 2022, so Vanderleest only played for them for one season, but he said they had a huge impact on him in a lot of ways.
For one thing, the new coaches created a lot of fun for Vanderleest and his teammates by leading the Rockets to a 6-4 record and the team's first state playoff berth since 2013.
Vanderleest said the coaches also had a great connection with the players.
"They had a huge impact on me, not only on the football field, but when it came to being a better man," Vanderleest said. "I look up to those guys and appreciate everything they did for me. I look at them as friends."
After years of playing running back at the youth, middle school and junior varsity levels, Vanderleest was switched to wide receiver once he made the R-P varsity in 2020 as a sophomore.
It turned out to be a really good move for the 6-foot-4, 205-pound Vanderleest. Last fall he caught 37 passes for 464 yards and four touchdowns while earning All-Conference honors.
He displayed a great talent for gaining yards after the catch, using his old running back skills to break tackles and plow his way ahead.
Many R-P fans will always remember his touchdown catch against Grand Haven in last year's season opener. It happened on a flea-flicker play, when quarterback Brady Ross handed off to Brody Johnson, who handed off to Bryce Ross, who threw the ball across the field to Vanderleest.
Vanderleest then ducked, weaved and fought his way past numerous tacklers and scored from about 20 yards out, bringing Rocket Stadium to its feet.
"It was fun," Vanderleest said about becoming a receiver. "I loved catching the ball. It was better than running up the middle all the time and getting knocked down. It was the right move for someone my size. I'm happy I made the switch."
Vanderleest was recruited by CMU as a receiver, but he was also a standout safety on defense for the Rockets and has no idea what position he might play in college.
"They said they could see me playing defense, as well," he said about the CMU coaches. "I'm not really sure yet. I just want to help the team. I like hitting people on defense. It's pretty cool."
Vanderleest said he plans to major in something related to business at CMU, but will not limit his football dreams to just college. Plenty of players from CMU and other Mid-American Conference universities have advanced to play football in the NFL or some other pro league, and Vanderleest likes that idea.
If that opportunity eventually arose, he said he would make a different decision than his dad, who chose to hang up the cleats when he was done at U-M.
"He just decided to step away from football," Vanderleest said about his father. "He told me he was getting NFL interest, but he was just sick of it. If I could get to that point, I would love it."