The Reeths-Puffer boys basketball team had plenty of offense on Saturday and put up a great fight, but fell 73-70 to Detroit Catholic Central in the 2K23 Showcase at Aquinas College in Grand Rapids.
The Rockets were in a hole after one quarter, trailing 26-17, then battled back with a 19-12 edge in the second quarter and a 20-13 advantage in the third to take a 56-51 lead headed into the fourth.
R-P held the lead until late in the game, then DCC's Uchenna Amene hit two late buckets and Josh Ross added two free throws to give their team the edge.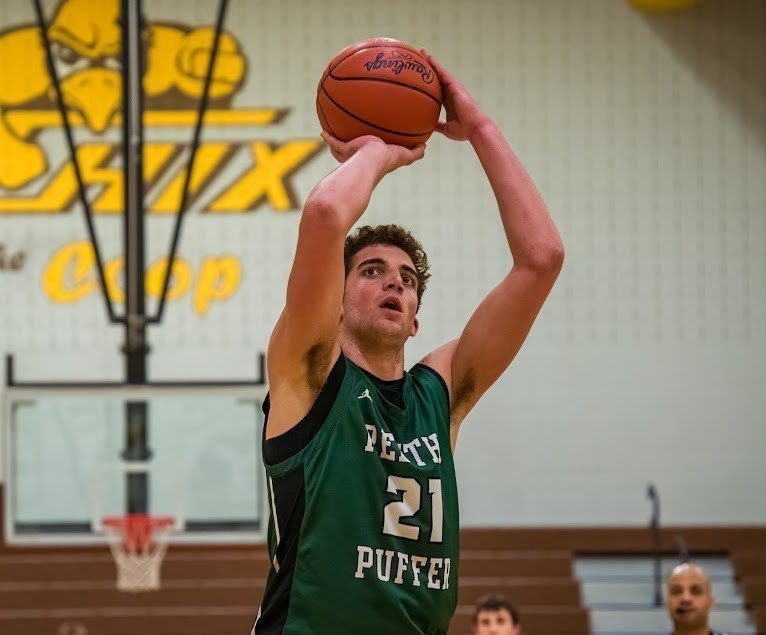 R-P's Travis Ambrose, who led the Rockets with 23 points and 13 rebounds.
The Rockets missed a last-second three-point attempt that could have tied the game.
One big difference was at the free throw line, where DCC converted 17 of 19 attempts while Reeths-Puffer made 12 of 18.
"It was a really well-played game," said Reeths-Puffer coach Nate Aardema. "It was a great game for both teams. This is the best we have played all year in terms of our balanced scoring, effort, energy and grit."
Travis Ambrose had a big game for the Rockets, totaling 23 points and 13 rebounds. Jaxson Whitaker added 18 points, five rebounds and four assists and EJ Jones had 11 points.
Amene finished with 31 points while Ross had 13 for DCC, including six from the line in the fourth quarter.