The Reeths-Puffer wrestling team took care of business on Wednesday with an easy win over Grand Rapids Union, setting up its final push for an O-K Green conference championship next week.
The Rockets downed Union 72-6. Ten Reeths-Puffer wrestlers recorded pins in the match, including Ian Cook (126), Andrew Corradin (132), Kaden Malotke (132), Nathan Reeves (150), Caden Huddleston (157), Sage Secrest (161), Matt McConnell (190), Nathan Stafford (285), Brayden Chase (106) and Jake Rozycki (113).
Cook pinned Union's Emran Sharifi in just 25 seconds. Chase pinned Samson Kik in just 47 seconds.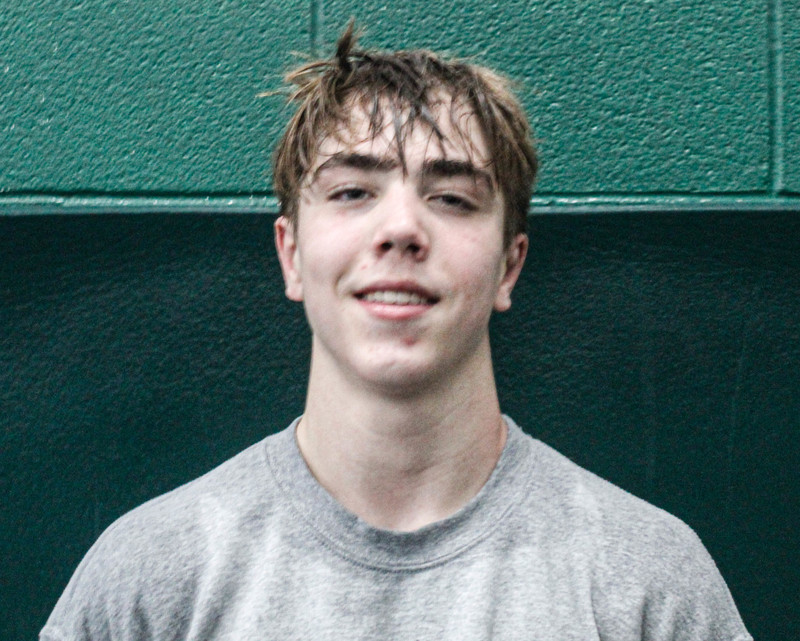 R-P's Ian Cook, who pinned his opponent in just 25 seconds.
Reeths-Puffer will now shift its focus to a home match against Holland next Wednesday with big conference implications. Hollland is in first place in the O-K Green while the Rockets are in second, one victory behind.
After that dual match, the two teams will meet up again in the conference tournament at Zeeland East three days later to settle the issue for good.
"We really are trying to peak at the end of the year here," said R-P Coach Jared Fleming. "It was obviously nice to take care of our business against Union and get after it. It brings us another stop closer to our conference goal.
"The conference title is in our control. It's going to be an exciting finish in the O-K Green this year. We're looking forward to it!"
In a separate non-conference match, the Rockets fell to powerful Allendale 55-19.