The Reeths-Puffer volleyball team had a tough night on Thursday, falling to rival Mona Shores 3-0 in O-K Green conference play.
The Rockets lost by set scores of 25-21, 25-13, 21-8.
The Rockets battled hard in the first set. They fell behind 15-8, then closed the gap to 16-14, 18-16 and 19-17 before the Sailors nailed down the win.
Mona Shores dominated the second and third sets.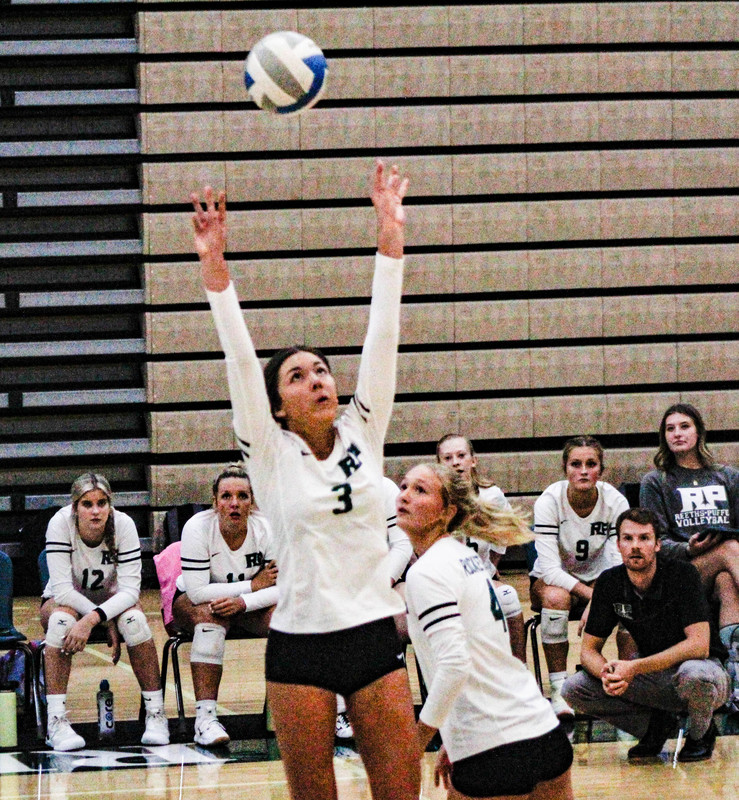 R-P's Allison McManus sets up a shot.
The Rockets have been dealing with several key injuries, but Coach Justin Birr said that was not an excuse for a poor performance.
"At the beginning of the season we thought we would be right up there with the top teams in the county, but right now we're not," Birr said. "We've had a couple of tough weeks, for sure.
"We have time to improve on some things. We have to have every girl buy in every day in practice, and that's not happening right now."
There are still several weeks left in the season, and the Rockets will have opportunities in the upcoming GMAA tournament and districts.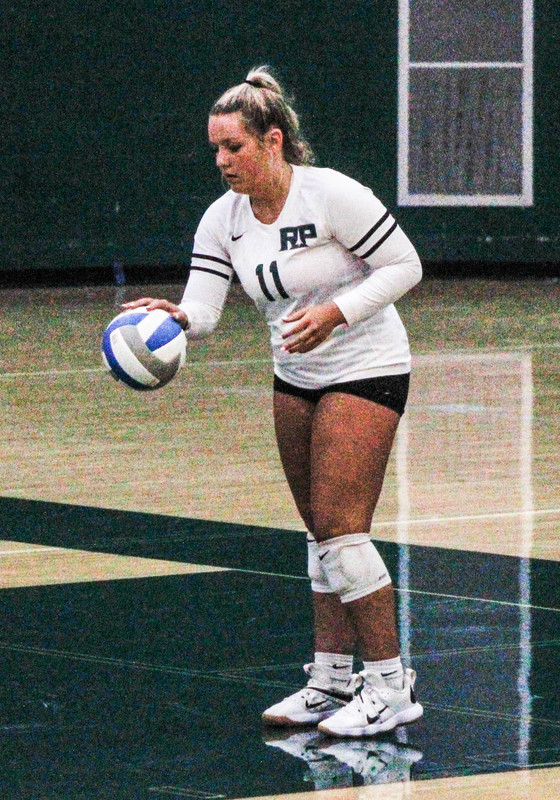 Emme Buzzell gets ready to serve for the Rockets.
"We have a team meeting tomorrow and I will talk to the girls about some things, but at some point the ball is in their court," Birr said. "We need more competitiveness and more grit."
Sophia Hekkema had 10 kills for Reeths-Puffer while Madisyn Dykema added eight. Megan Barmes led the defense with nine digs.
The Rockets are now 9-10-2 overall and 3-3 in O-K Green conference play. They will visit Holland for another conference match on Tuesday.