Early in the season, the Reeths-Puffer girls golf team, which has several young and inexperienced players, set a goal of shooting a combined score below 400.
After weeks of steady improvement, the Rockets did just that on Wednesday, shooting a season-best 396 at the O-K Green Conference Championship tournament at Pigeon Hill Golf Course.
Reeths-Puffer finished third in the event. Zeeland West took first with a 360 score while Mona Shores was second with a 375.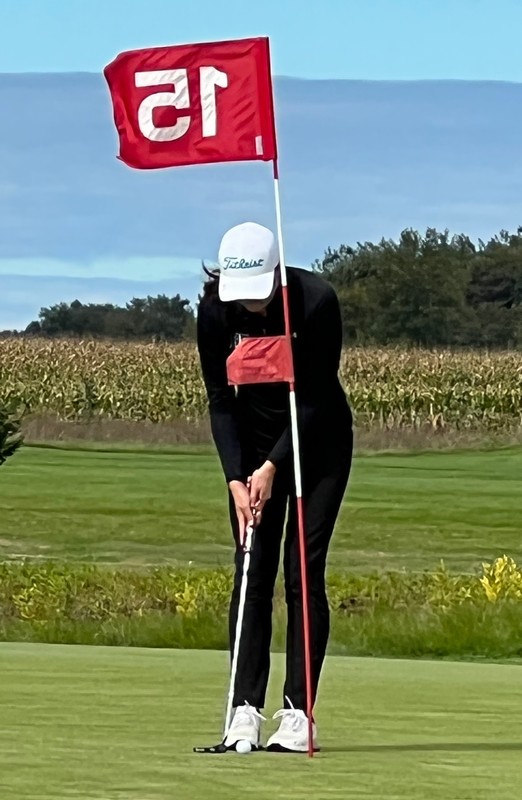 Reeths-Puffer's Paige Anderson gets ready to tap in a putt.
Paige Anderson paced R-P with a 78, took third place individually and earned All-Conference honors. Rowan Bluhm shot a 100, finished ninth individually and also won a medal.
Ella Klimsza shot a 108, Avery Luna finished at 110 and beat her personal best score for the second straight day, and Abby Haak shot a personal best score of 115.
"I am so proud of the way the team played today," said R-P Coach Matt Pallett. "Today was the day we were able to reach our team goal of breaking 400. The conditions were cold and windy but my girls all came through with great rounds.
"Each girl set a reasonable, high goal for herself today, and almost every one of them achieved their goal."