The Reeths-Puffer boys soccer team has been struggling lately and needed a win.
They got one on Saturday, in the continuation of a game that was suspected earlier this season due to weather conditions.
The Rockets started out with the 1-0 lead they had in the original matchup, then went on to beat Forest Hills Central 5-0 in a non-conference game.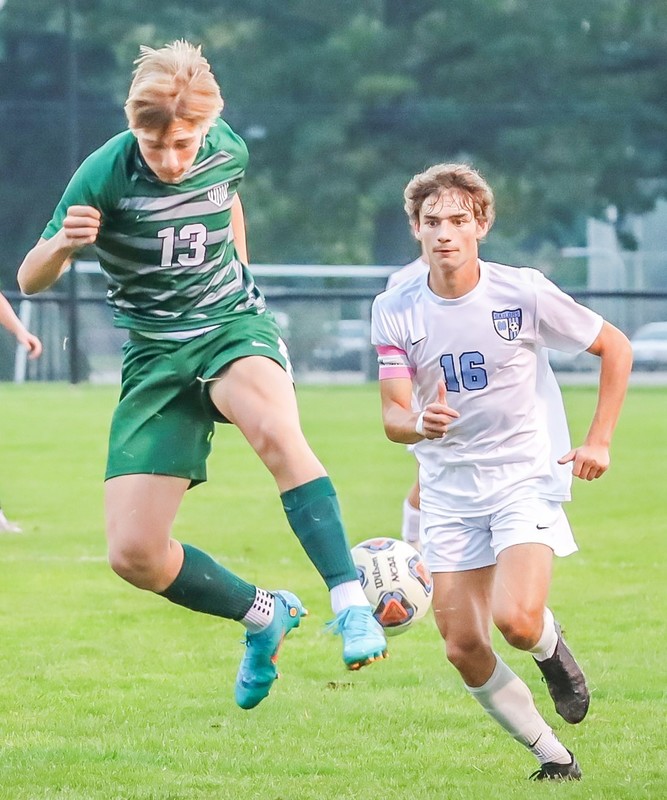 Reeths-Puffer's Owen Ritsema (13) who had two goals and an assist.
Isaac Ritsema and Owen Ritsema both scored two goals for the Rockets while Cohen Beck had one.
Liam Smith had two assists while Owen Ritsema and Isaiah Van Noord each had one.
The Rockets are now 6-6-3 on the season and will play Grand Haven on the road on Tuesday night.