A tie was just inches away for the Reeths-Puffer boys soccer team on Thursday night.
Connor Mamman sent a header toward the goal on a pass from Liam Smith with 10 seconds to go in the game, but it barely missed the mark, leaving the Rockets with a disappointing 2-1 loss at Holland in an O-K Green conference match.
The game was scoreless at halftime, then the Dutch scored twice in the final 22 minutes of the second half.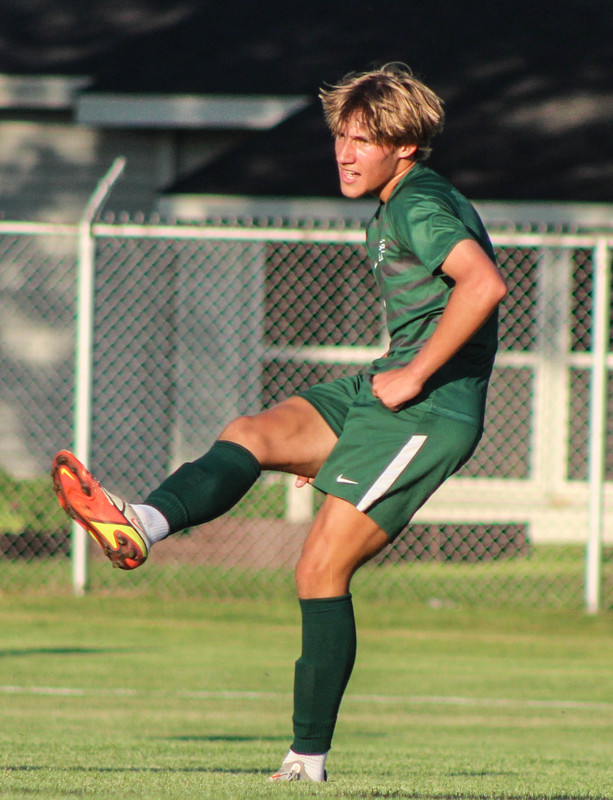 Reeths-Puffer's Liam Smith, who scored his 19th goal of the season on Thursday.
R-P's Liam Smith scored his team-leading 19th goal of the season with under two minutes to go.
Gage Hopkins made 11 saves in goal for the Rockets while Gavin Wright had one.
Reeths-Puffer is now 5-6-2 overall and 2-4-1 in conference play.
The Rockets will take the field again on Saturday at 11 a.m. at home to complete a game against Forest Hills Eastern that was suspended due to weather earlier in the season. The activity will begin with 6:14 left in the first half and R-P leading 1-0.