The Reeths-Puffer volleyball team got off to a great start on Tuesday against a strong Zeeland East squad, but an injury threw the Rockets off their game and they ended up falling 3-1 in O-K Green conference action.
The Rockets were impressive early on, winning the first set 25-13, but then lost the next three 13-25, 11-25 and 19-25.
The injured player was Alissa Klopp, a sophomore middle hitter who was called up from junior varsity recently to replace another injured player, Billie Tryska. She sprained her ankle in the second set, and the Rockets' performance suffered after that.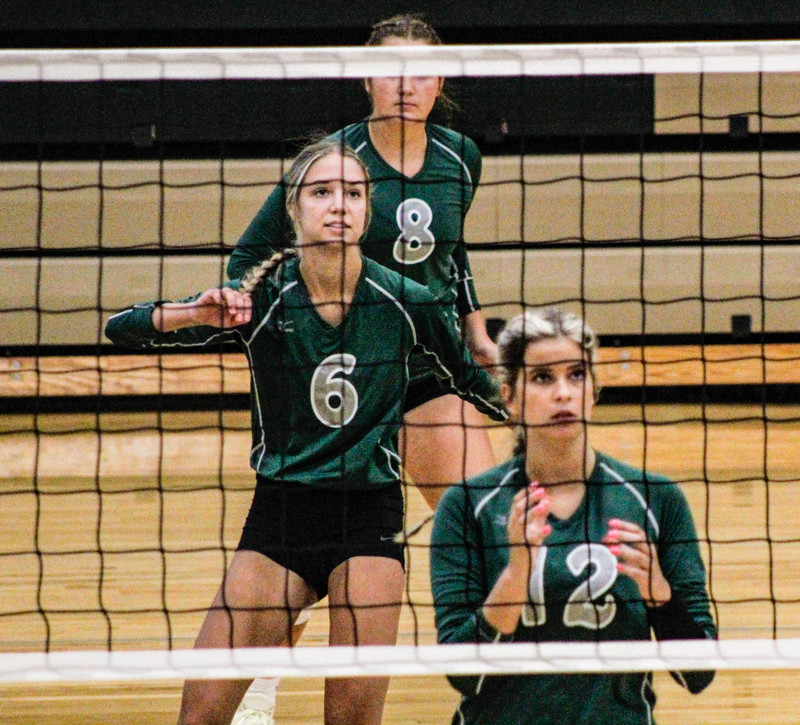 R-P's Madisyn Dykema, who led the team in kills in Tuesday's match.
"Volleyball is a game of focus and energy, and we lost both," said R-P Coach Justin Birr. "From there we dropped the last three sets. The silver lining is that, even though I mixed things up and played some players at different positions, the girls persevered and gave it their all. We played hard and gave East all we could. Unfortunately it was not enough tonight."
Madisyn Dykema led the Rockets with nine kills, Natalie Kunnen added seven and Sophia Hekkema totaled six. Defensively, Lauren Nelson and Megan Barmes had eight and seven digs, respectively.
The Rockets, now 9-9-2 on the season, will visit Zeeland West next Tuesday.