EDIT MAIN
ROCKET SCHOLARS FOUNDATION
IGNITING MINDS, FUELING FUTURES
Please save March 19, 2020 for this year's Rocket Scholars, Ticket to the Future, annual fund raising event and your chance to win $10,000. The event is held at The Watermark Center from 6:00 to 9:00 p.m. Tickets are $100 and admit two to this great community gathering. Join the Rocket City Community for all things ROCKET and support a great cause. Need more information, call 719-3104 today.
ROCKET SCHOLARS FOUNDATION
"IGNITING MINDS, FUELING FUTURES"
BOARD OF TRUSTEES:
Corey and Stacy Johnson, Co-Chairs, Rita Whitaker, secretary/treasurer; Mike Lyons, secretary/treasurer; Tim Arter, trustee; Matt Pallett, trustee.
---
BACKGROUND:
The Rocket Scholars Foundation began as a question: "How can we increase the number of students who challenge themselves to higher academic achievement?" After forming a committee of Reeths-Puffer Alumni and parents, it was decided that a scholarship foundation for students would be a commendable investment for all Reeths-Puffer students today and in the future.
---
BELIEF STATEMENT:
High Academic achievement should be the goal of each student's education. Scholarships rewarding these efforts will foster a culture of rigorous classroom experiences with high academic expectations.
---
DONOR LEVELS:
Rocket Fellowship - $10,000
Rocket Scholar of Academic Achievement - $5,000
Rocket Scholar of Wisdom - $3,750
Rocket Scholar of Education - $2,500
Rocket Scholar of Growth - $1,250
* Gifting may be completed in equal increments over five years.
---
HOW IMPORTANT IS THE ROCKET SCHOLARSHIP FOUNDATION?
Don't take our word for the importance of your involvement, read comments from past scholarship recipients:
How important is the Rocket Scholarship Foundation?
Don't take our word for the importance of your involvement, read comments from past scholarship recipients: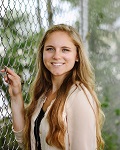 Lindsey Bos, 2018 Graduate - "The Rocket Scholars Scholarship has contributed to bringing me financial stability for my first year of college. Instead of having a job for my first semester, I was able to focus on my classes and continuing with extracurriculars. Some scholarships may seem insignificant when you're comparing them to the sticker price of a university, but they add up quidkly! Take advantage of the numerous scholarships Reeths-Puffer has to offer, you've earned them! Go Rockets!"
Kate Uganski, 2016 Graduate - "I am currently a Junior at Notre Dame,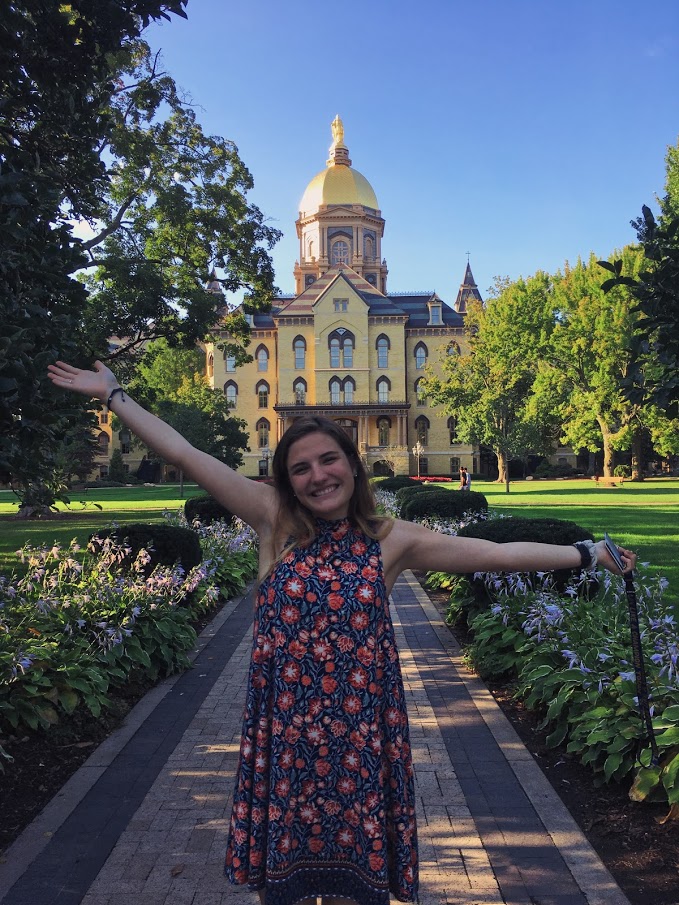 pursuing a degree in Neuroscience and Behavior and have recently returned
from a semester abroad in London, England. This scholarship allowed me to enter my freshman year of college with a minimal debt and the calming idea that members of the Reeths-Puffer community had faith that I would succeed in my college endeavors. Not only has this scholarship taken some of the monetary stresses off of my family's plate, but it consistently reminds me that I am supported by members of my community back home. This support has allowed me to pursue my passions and has encouraged me through challenging times. I am forever grateful for this gift, and I hope it continues to help other Rockets in their post high-school adventures. Thank you again for this gift and all of the successes that have stemmed from it.
"