EDIT MAIN
Where are they now?
The following section highlights the accomplishments of some of our recent graduates since leaving Reeths-Puffer High School.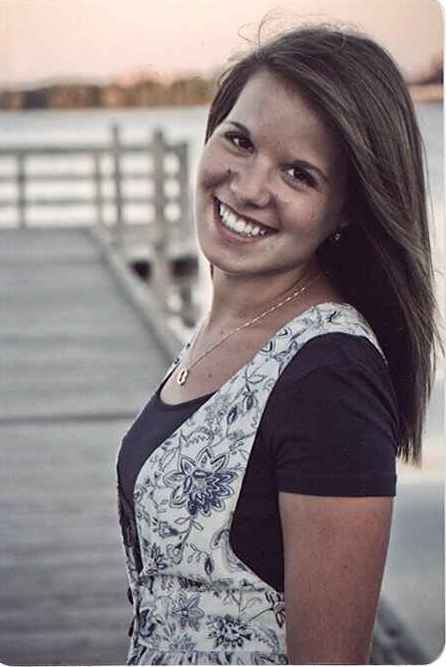 Stephany Zahl graduated Valedictorian in the class of 2012. She continued her education at Grand Valley State University attending the Frederik Meijer Honors College. While attending GVSU, she was involved in the Pre-Med Club, Senior Citizens Club, Dance Troupe, and Challenging Heights: GVS. Stephany created and organized The Children's Rescue Race (2014 and 2015). This race was a 5K that raised money for Challenging Heights, the nonprofit she worked with in Ghana. The nonprofit works to rescue, rehabilitate, educate and empower children removed from forced labor and trafficking in Ghana. She worked with Habitat for Humanity and as a reading tutor at a local elementary school. She also went to Costa Rica and Ghana on mission trips/study abroad programs.
Stephany states, "My time at R-P prepared me wonderfully and not only in an academic sense, although that was great too! The number of varying programs and extra-curricular activities at R-P helped me jump in and engage in many different organizations while at GVSU."
Stephany graduated with a Bachelors of Science in Biomedical Sciences, graduating as one of the department's Graduates of Distinction. She worked as a phlebotomist for most of her college years to gain clinical skills. She is currently working as a nanny in Colorado for her last summer before starting medical school at Michigan State University, College of Human Medicine, this fall (2016).
---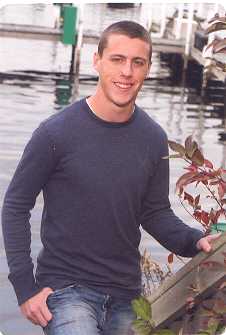 Ryan Hobby graduated number 6 in the class of 2011. Ryan obtained his Certified Nursing Assistant Certificate the summer after high school and worked at Appledorn Nursing Home part-time in Holland while attending Hope College. While at Hope, he played football his sophomore year, was involved in the TTQ Youth Mentorship Program, was a Holland Hospital volunteer and a chemistry teaching assistant.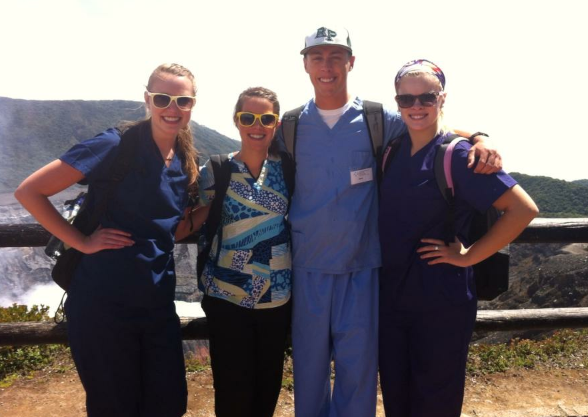 During the summer of 2013, Ryan traveled to Costa Rica through Grand Valley's International Service Learning working with doctors treating local patients. Ryan states, "R-P offered many advanced placement classes and extra-curriculars. Being involved in sports and clubs taught me time management and social skills needed to be successful in college." Ryan has obtained his BA in chemistry and is currently enrolled in graduate school at Grand Valley State University in the Physician Assistant Program working on his Master's Degree. Upon graduation, Ryan is hopeful to obtain employment and return to the Muskegon area.
---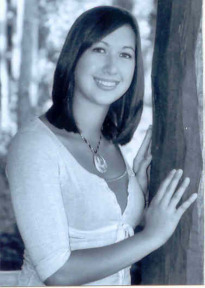 Rachel Harris graduated 10th in her class of 2009. She continued her education at the University Of Michigan College Of Engineering. She graduated with honors in 2013 with a major in Biomedical Engineering and then went on to medical school at West Virginia School of Osteopathic Medicine.
Rachel stated: "I will forever remember my Rocket roots and everything I learned while a student at R-P. My strong work ethic, punctuality and attention to detail were taught to me as a member of the Marching Band. I also got a great education in the classroom from some outstanding teachers. I was very fortunate to take many college credits with me to U of M so that I had the flexibility in my schedule to complete my engineering degree and pre-med requirements. I received AP credits and also credit through duel enrollment at MCC. I was able to get through Calculus IV before starting at U of M. The one hint I will give to anybody considering engineering as a major is to get as much math as you can in high school and also take a computer programming class."
At the University of Michigan Rachel was a member of the Health Science Scholars program, a tutor in organic chemistry, Philanthropy Coordinator of Alpha Gamma Delta, and on the Executive Planning Committee for University of Michigan Relay for Life. She participated in Alternative Spring Break which took her to Texas with a group of 12 other students to work at Peaceable Retreat for Children. For her biomedical engineering senior design project her team designed a medical monitoring device which was awarded a patent.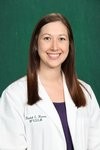 Rachel remained very involved in medical school as well. She served on the Student Government Association as the TOUCH (Translating Osteopathic Understanding into Community Health) Coordinator, which put her in charge of local community based volunteer opportunities for WVSOM students. She organized and led a mini medical school program for community members. For this, she was awarded the 2016 Excellence in Public Health Award from the United States Public Health Service. This award is given to 50 medical students nationally for their contributions to community public health and public health practice. She also traveled to the Dominican Republic with a group of medical students to provide medical services to local children and families.
---
Rachel plans to become a pediatrician and will decide on a subspecialty while completing her residency.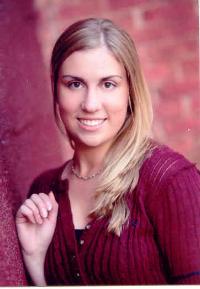 Ashley Arnoldi graduated Number 1 in the class of 2008. She went on to study at Kalamazoo College and then Wayne State University School of Medicine.
High school was a stepping stone to her ultimate goal of college then medical school. "I knew that I needed to work hard if I wanted to get there" stated Ashley, "so I took every science and math class that I could. I also took five AP classes in my last two years of high school to prepare for the rigor of college." Ashley states she had some amazing teachers… "Mrs. Pratt was one of the best teachers I had because she was incredibly knowledgeable and never let her students take the easy way out. With the grueling homework that was worth a large portion of our grade, I was forced to work just as hard outside of class as I did inside the classroom - an invaluable lesson that served me well in college." Another teacher that stood out for her was Mrs. Westerhoff. "I took her Anatomy and Physiology course, as well as her AP Biology course. No one demanded more from her students than Mrs. Westerhoff. She was a great teacher and a tough grader, expecting nothing less than 100% from her students when it came to assignments and self-study." Beyond the knowledge that is gained in high school, Ashley feels the most important lessons are those students learn through their own struggles, determination, and responsibility to self. "No one holds your hand in college. Very little learning is done in the actual classroom, instead it is accomplished by hours spent at the library or typing up draft after draft of an essay. So the best way in which Reeths-Puffer prepared me for college was with amazing teachers who pushed me to complete assignments and truly learn the material on my own, beyond the walls of the school."
Ashley just graduated from Wayne State University School of Medicine with an MD Degree. She will be completing a five-year residency in child neurology at Riley Children's Hospital of Indiana University School of Medicine in Indianapolis, Indiana. She graduated from Kalamazoo College in 2012 with a BA in Biology and a minor in Psychology. Ashley was very involved during her college career. Some of the many organizations and activities she involved herself in include: WSU – Chapter Secretary of the American Medical Association, Future Docs Coordinator (helping to organize an annual event that brought 300+ children from the community to the school of medicine to do hands on activities to foster an interest in science and medicine), Friendship Baptist Church Tutoring Coordinator, Building Healthy Communities Coordinator (partnering with WSU School of Education to add health fairs to their Building Healthy Communities program, with medical students teaching basic healthy living techniques) and, Co-curricular volunteer (completing 150 hours of community outreach over two years). Kalamazoo College – Executive Board Member of Sisters in Science (organizing weekly activities to encourage an interest in science and math among low-income 6th grade girls at Kalamazoo Public Schools), Autism Awareness Board Member (organizing fund raising events for Autism Awareness and volunteered at a special needs school - Croyden Avenue), Supplemental Instruction Leader and a Biology Lab TA.
---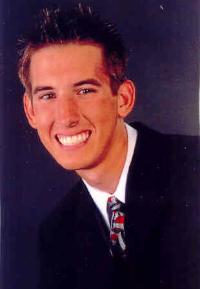 Page Andrews graduated number 9 in the class of 2008. His goal of attending Michigan State University to pursue a degree in Elementary Education was accomplished and successful. He currently lives in Minneapolis, Minnesota and has taught for the last three years at Monroe Elementary in both 4th and 5th grades.
Page looks back at his high school years with fond memories. He states: "Mr. Tate had a big impact on me as I saw his love for teaching and helping young people grow. I think about his impact often as I continue with my teaching career." He also thinks about the Marching Band and how it helped with "numerous life disciplines, not to mention some of my favorite memories of high school. It also helped me prepare for Marching Band at Michigan State, which was one of my favorite memories of college." And how could he forget his sophomore year playing baseball for Coach Geoghan? "I learned a lot of valuable leadership skills that season and it was one of the most fun times I've had playing on a team," said Andrews.
While attending Michigan State University, Page involved himself in the Drumline and section leader for two years. Additionally, he was an Izzone section leader for the basketball student section.
Page is currently working towards his Master's Degree in Administration Education and his K-12 Principal License. "My goal is to be an administrator in the coming years with the ultimate goal of being a building principal."
---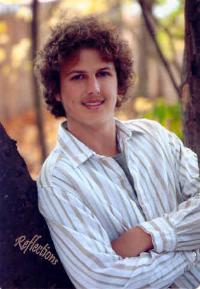 Justin Holmes was #6 in the Class of 2008. He states: "When asked in 2008 where I saw myself in 10 Justin Holmesyears, 'Still in school!' was supposed to be a joke." That said, Justin is completing his thesis work as a research assistant at the Laboratory for Atmospheric and Space Physics working on the Magnetospheric MultiScale mission (MMS).
Justin received his B.S. in Physics from Michigan Technological University, M.S. in Astrophysics and Planetary Science from the University of Colorado Boulder and is continuing there to finish his Ph.D., which will "probably take another two years."
Justin feels his time at Reeths-Puffer High School was time well spent in preparing for college. "R-P made challenging, high level (AP and non-AP) classes available, and had a fairly clear 'college' prep course selection. It's also worth mentioning the more specialized and vocational choices available which are not necessarily 'college prep' but very much 'life prep'. It turns out, the hardest part of college was not the studies, but the studying and getting things done on my own. I think R-P eased me into that somehow."
Justin continues, "The R-P teachers were great – better than I knew at the time. Standards were set high and challenging, without being too harsh. Lectures were often interactive, light and interesting, with games and personal anecdotes that actually helped people learn. Going to R-P almost made college more difficult when I had my first class with a professor who fit the 'disconnected and uninterested in teaching' mold."
Justin would like to move his career in the direction of high performance computing for scientific modeling. He adds, "I'm undecided about staying in academia or moving into industry after I graduate. I'd like to teach at some point, but either of those paths will take several years before that's a possibility."