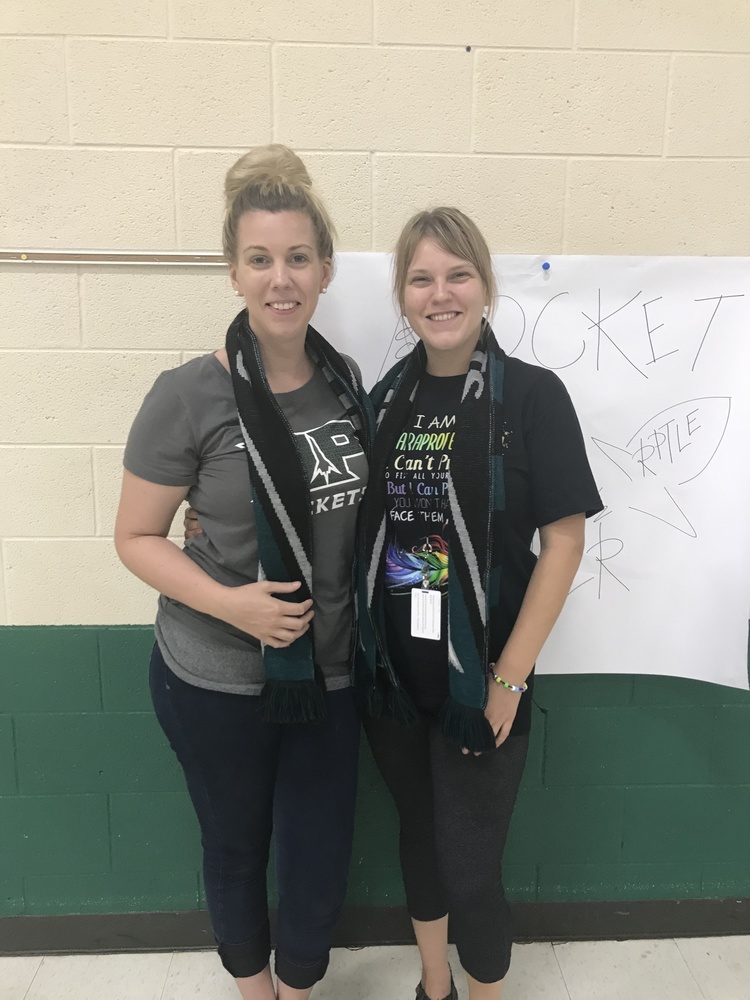 Rocket STAR Teachers of the Week....
Dawn Schmitt
Sunday, September 08, 2019
Each week, during Rocket Landing, we recognize teachers who go above and beyond for our school community. This week, Mrs. Bradford and Miss Emmie were chosen. The Wednesday before school was scheduled to start. Mrs. Bradford was still without a helper to work with several of her learners. Rather than wait for someone to come forward, Mrs. Bradford reached out to her sister to help. Miss Emmie was looking for a change in her career. When her sister, Mrs. Bradford, asked her to consider, she didn't hesitate. She began in Mrs. Bradford's classroom on day one, along with her first grade learners.

We are very fortunate to have Miss Emmie on our teaching team! She is a great addition and is very excited to be a part of RPTLE.
"Rocket Three" to the sisters for taking a chance in the name of kids!