Registration Dates: Seniors: Thursday, August 22nd (8:00 -11:00 & 12:00 -3:00) Juniors: Friday, August 23rd (8:00 - 11:00) Sophomores: Friday, August 23rd (12:00 - 3:00) Freshmen: Monday, August 26th ( 8:00 -11:00 & 12:00 -3:00)

We're thrilled to announce Reeths-Puffer Schools' new app! Access sports scores, cafeteria menus, news updates, even emergency notifications. Download the app on Android:
http://bit.ly/2yHt6vS
or iPhone:
https://apple.co/2OPsijA
.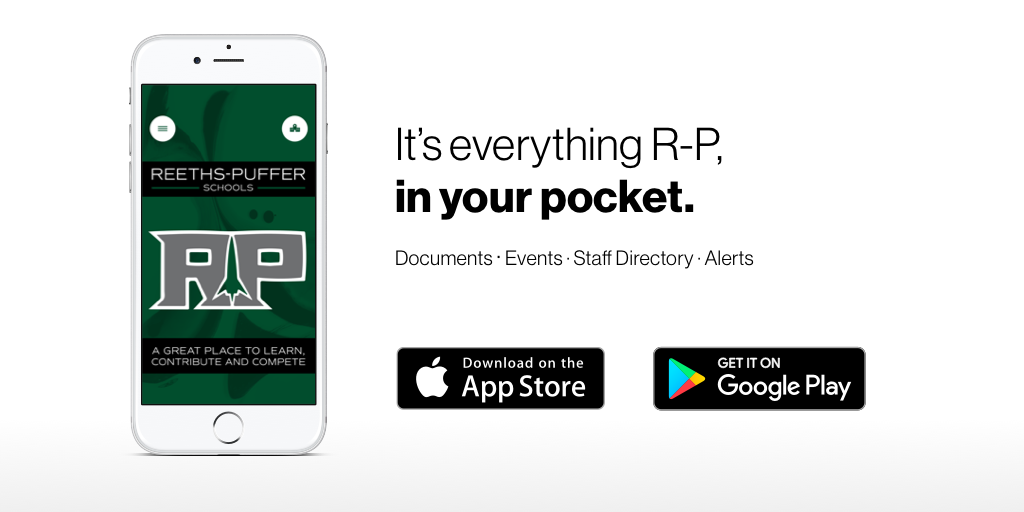 Pound Puppies Animal Shelter of Muskegon County recognized the work Samantha Slusser put in to help support their organization over the 2018-19 school year! Samantha presents Mr. Beckeman with a plaque for the school that reads: In appreciation of the students and staff of R-P, thank you for supporting the animals and your community shelter. Your support saved lives!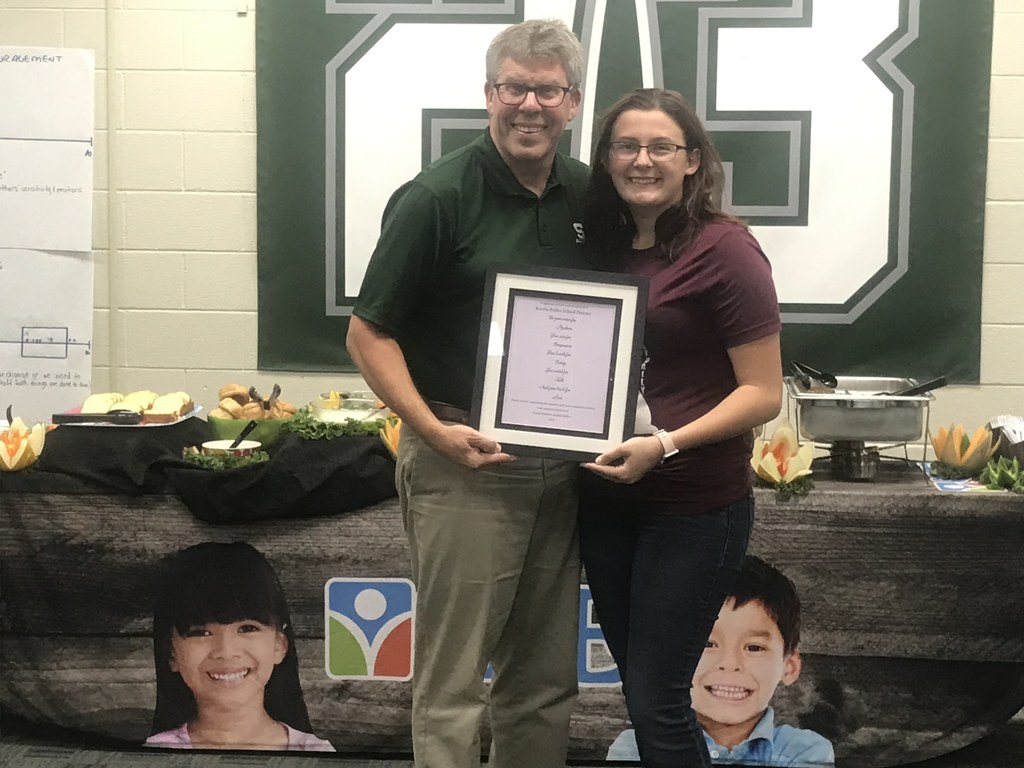 Road Trip to Grand Haven: Our Varsity opens season on the road! Game date & time: Thursday, August 29th at 7:00 p.m.